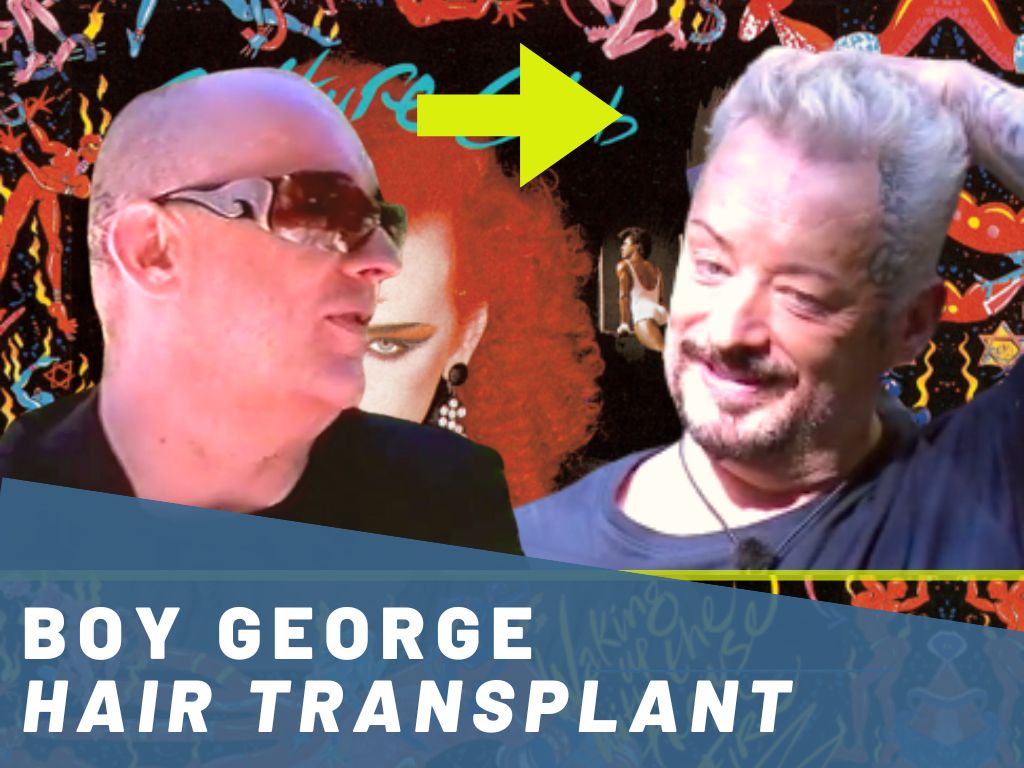 Equally flamboyant and charming in his sixties, it's great to see Boy George making a comeback. His influence on music and fashion marked 80ies and 90ies with his gender-bending identity and songs that became anthems. Boy George's life has most definitely been a tale of self-expression, creativity, and unmatched authenticity.
The mission of this article however is to uncover the story underneath his unforgettable hat collection that set trends and created a lasting impact on fashion. So, what lies beneath those remarkable hats today? He was caught on camera with a shaved head to camouflage the bald areas just a few years ago but now he has lush, soft hair. How did this happen?
Join us on the journey of discovery to see if Boy George bought a lifetime pass to the Celebrity Hair Transplant Club!