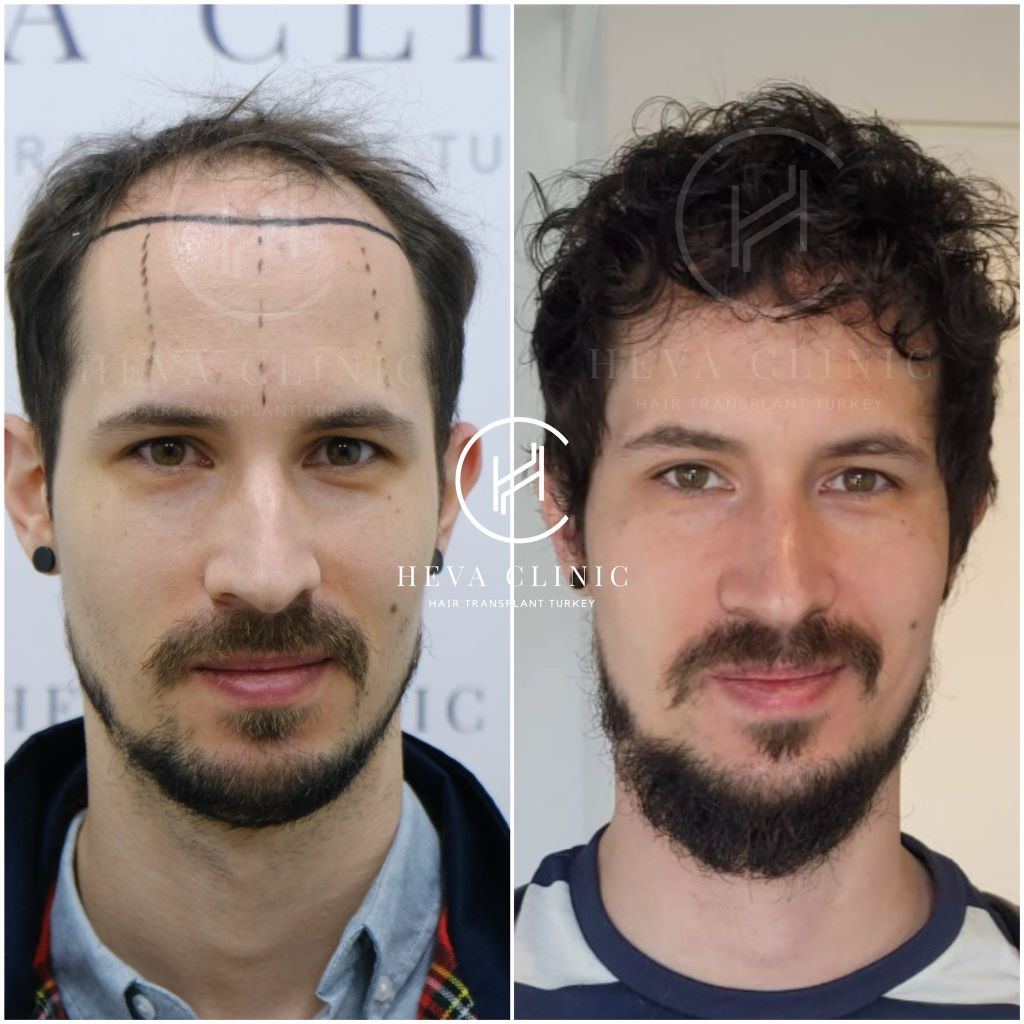 Are you interested in 4000 grafts hair transplant operation in Turkey? Many people who are experiencing noticeable androgenetic alopecia consider getting a hair transplant; it attracts more attention than any other solution to hair loss because it offers natural, reliable, and long-term results.
Bald spots or thinned hair due to severe hair loss can affect you negatively and lower your self-esteem. If you are unhappy with how your hair looks, 4000 grafts hair transplant can help boost your self-confidence and improve your relationship with your appearance.
Who is eligible for a 4000 grafts hair transplant?

The ideal candidate for a 4000 grafts hair transplant has noticeable hair loss. The easiest way to understand the degree of hair loss is to look at the Norwood scale. This scale is designed to classify androgenetic alopecia according to the progress of hair loss. People who are at stage 4 or stage 5 of the Norwood scale are suitable for the 4000 grafts hair transplant.
At the Norwood stage 4, the frontal hair loss and the crown balding area are noticeable. Only a band of hair separates the affected areas. The Norwood stage 5 hair loss shows more significant effects. The band between the frontal hairline and the crown gets thinner.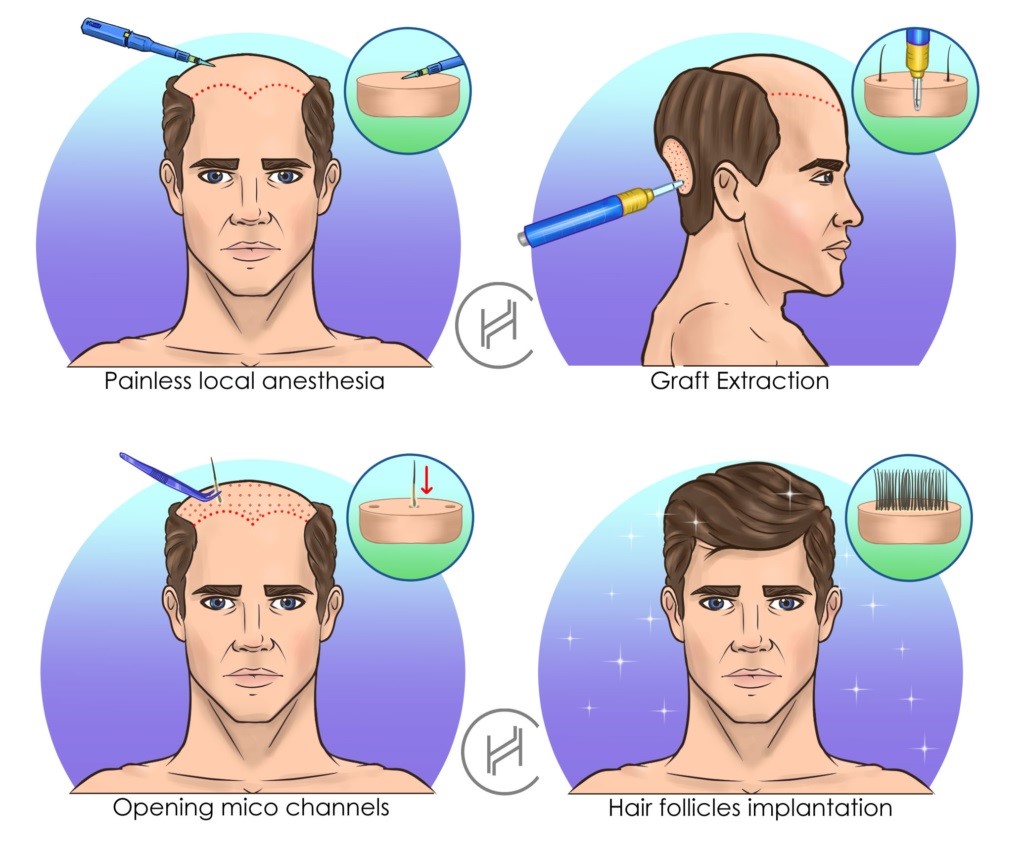 Which procedure is the best for 4000 grafts hair transplant?
4000 grafts hair transplant procedure can be done using the follicular unit extraction (FUE) or direct hair implantation (DHI) methods. Both of these techniques are based on extracting and transplanting the hair grafts individually. However, they differ in the steps after the extraction.
FUE method uses a punch tool or the manual punch technique to extract the hair grafts from the donor area. The extracted grafts are then collected in a suitable environment before the implantation process. The target area is prepped for implantation by creating microchannels. The grafts are then individually implanted into these microchannels. Learn more about the FUE method.
DHI method uses a tool called the Choi pen. This tool extracts and loads the hair grafts simultaneously eliminating the need to collect the hair grafts before the implantation process. The hair grafts can then be directly implanted in the target area. Learn more about the DHI method.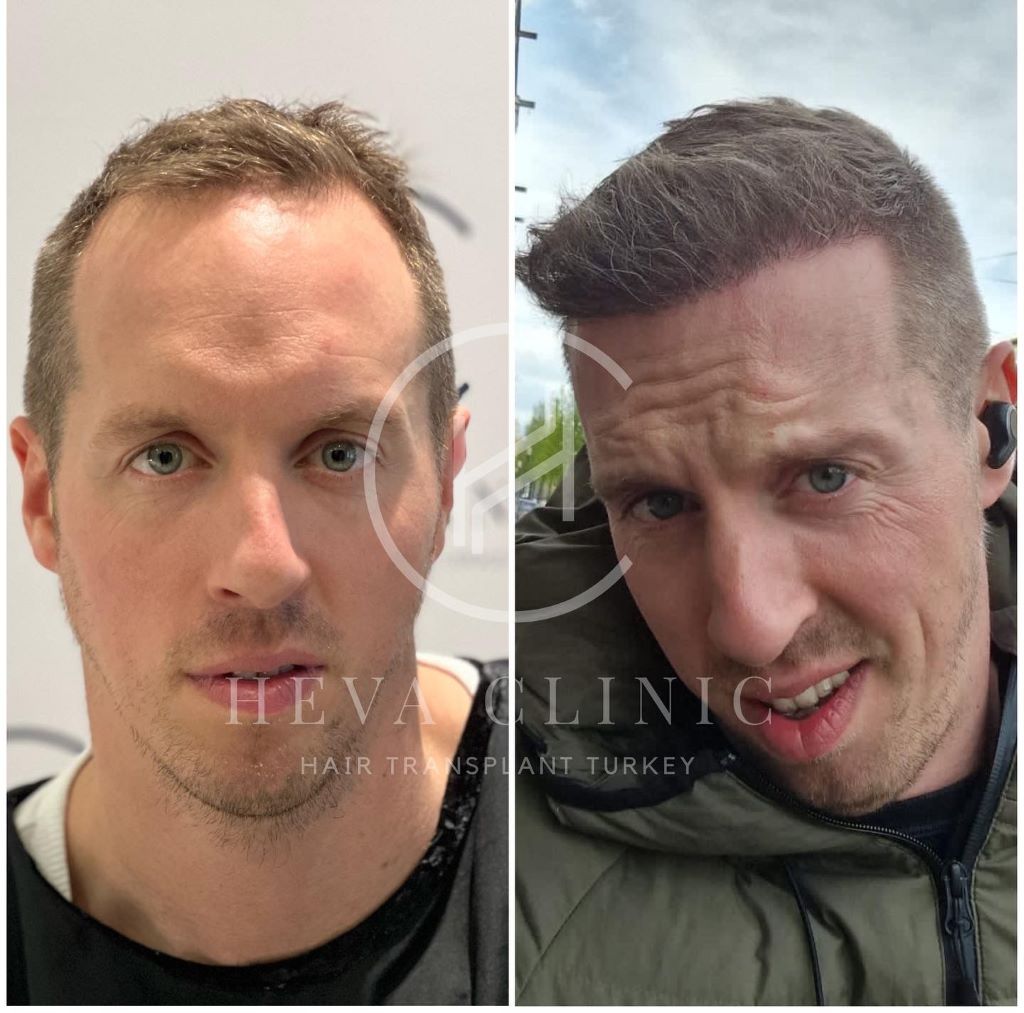 What is the cost of 4000 grafts hair transplant in Turkey?
If you have been looking to get a 4000 grafts hair transplant but feel overwhelmed by the price, you should think about getting your surgery in Turkey. Experienced and qualified surgeons in Turkey offer high quality hair transplant results for a much lower price compared to most countries.
Thanks to the popularity of medical tourism in Turkey and the high exchange rates, the cost of 4000 grafts hair transplant in Turkey is around $2,000-3,500.
Can I get a 4000 grafts hair transplant in a single session?
Completing the hair transplant procedure in a single session saves you from going through the recovery process a second time and allows you to achieve your dream look faster. However, transplanting a high number of hair grafts in a single session can be challenging. The good news is that a 4000 grafts hair transplant can be completed in a single FUE session. The FUE method allows covering a larger target area and transplanting up to 4000 hair grafts.
Is it recommended to have a 4000 hair transplant in one session?
The limit is generally drawn from 5000 hair grafts; that's why 4000 grafts hair transplant is an ideal number for one session. Our medical consultants can analyse and inform your case to find the best solution.
How long does the procedure take?
An average hair transplant operation can take up to 6-8 hours depending on the number of hair grafts. Even though each hair type and patient is unique, you may expect to have a 6 hours operation.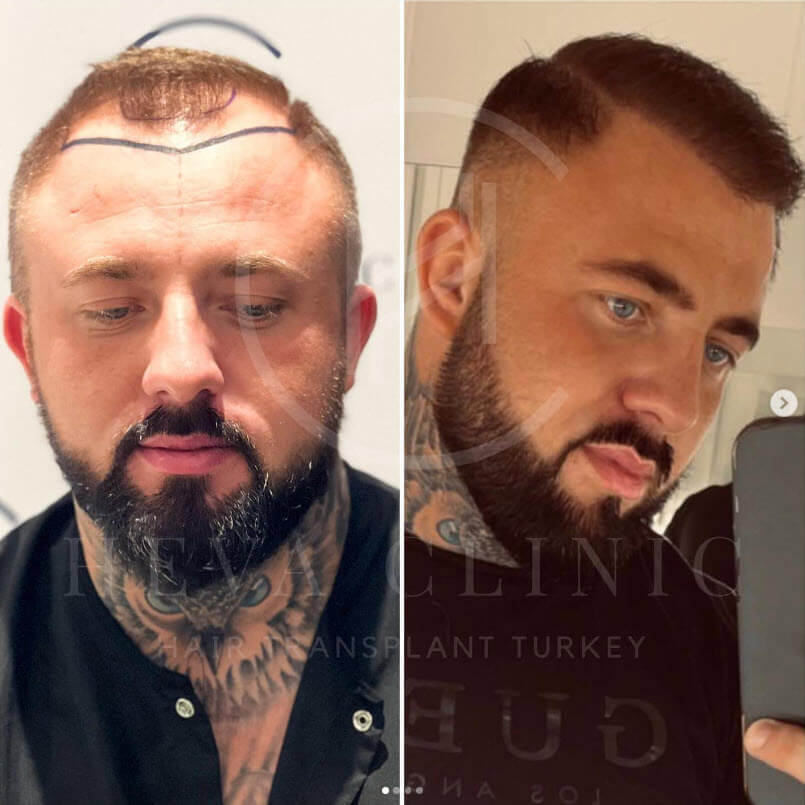 Frequently asked questions
Got some questions about 4000 grafts hair transplant in Turkey? We have got you covered.
A hair graft is a follicular unit that generally contains 1-5 hair follicles. The number of hair follicles in a hair graft determines the quality and thickness of the hair.
At a hair transplant operation, hair grafts are extracted from a healthy donor area and transplanted into the troubled area to cover up the bald spots or remedy the thinned look of the hair; this is why hair graft viability is extremely important for the success of the hair transplant procedure. Read our Meaning of Hair Graft blog to learn more.
An average healthy hair graft can contain 1-5 hair follicles but generally the average is between 1.8 – 2.2. This means that 4000 grafts would contain a total of 7,200 to 8,800 hairs.
Safety and side effects are the most important things that come to mind in relation to any surgery. As with any other procedure, the safety of a hair transplant greatly depends on your choice of surgeon and hair clinic. Make sure that your surgeon is qualified and experienced in the hair transplant procedure. Heva Clinic offers a safe environment for the hair transplant procedure and has the most qualified team of surgeons.
You can have a swift and safe recovery period and avoid major side effects by following your surgeon's instructions.