You will find your time spent going through this content extremely useful if you have been planning to get a hair transplant done soon. As a matter of fact, even if you still have your scalp full of hair and perhaps worry if one day you may lose some of it, what you will read here will be very helpful.
If you reside in the US, Canada, Australia or Western Europe, you may want to allocate some time to explore the best deals that you can find in other parts of the world.
Hair Transplant Costs Overseas in 2022
After a little research, you will see that a handful of countries come up online as recommended destinations for a hair transplant. Their cultures, success rates and surgical expertise have distinct differences, and so do the costs of hair transplant in different parts of the World.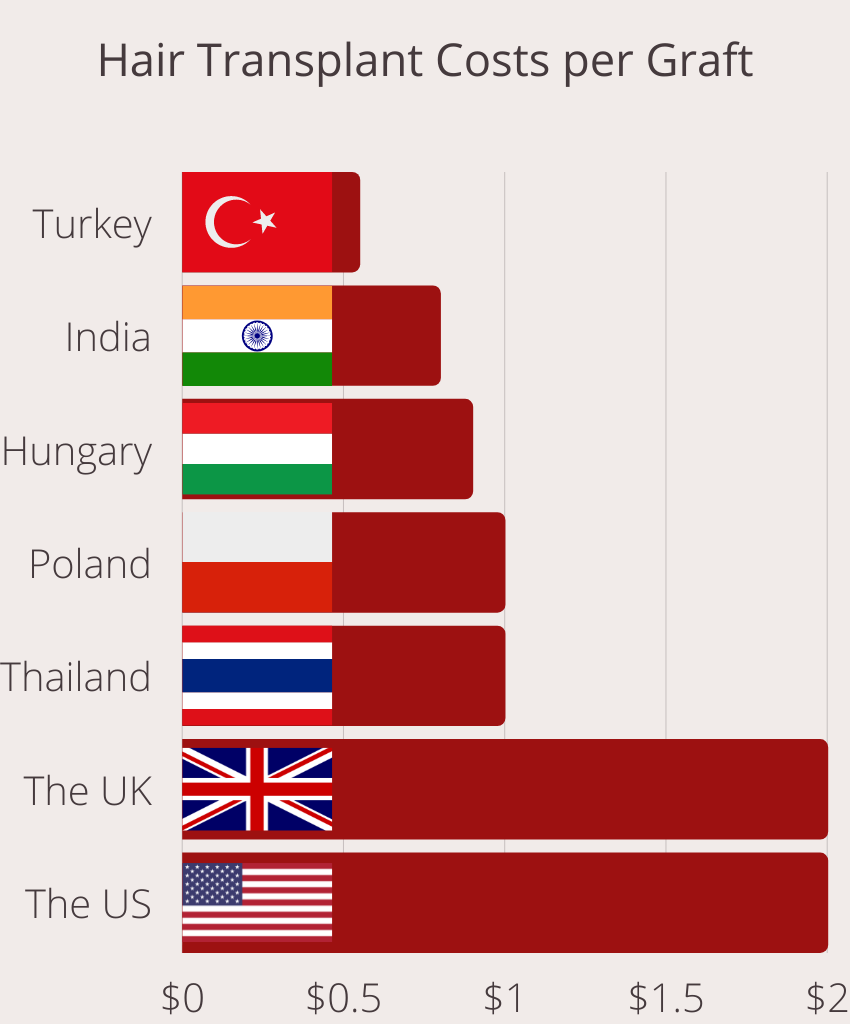 The most important fact you should know is that a hair transplant procedure may cost much less at a destination with a much higher skill and success rate. Having mentioned much less, let's look into the actual figures of a hair transplant.
As an example, the cost of a hair transplant in Turkey starts at 55 cents per hair graft. This price is 80 cents for India, 90 cents for Hungary, and 1 dollar for Poland and Thailand.
On contrary, the same hair transplant procedure in the UK and USA costs $2+ per graft which makes it 4-5 times more expensive for the same, maybe a less successful procedure.
What Changes the Price Between Countries?
The long and short of it is that factors that cause the price to fluctuate from country to country are in line with each country's GDP per capita and cost of living. In countries like Turkey and India, becoming a surgeon is a highly reputable profession. Even though the income benefits may not match in dollars, but the lifestyle does.
In Turkey, for example, hair transplant surgeons can have a high quality life by earning 4-5 times less than their peers in the USA.
Also, Turkish suregons specialize in hair transplant procedures and have thousands of hours of experience in this very specific area. As a result, you end up getting the best before-after results and quality for a lower cost, due to lower salaries in Turkey.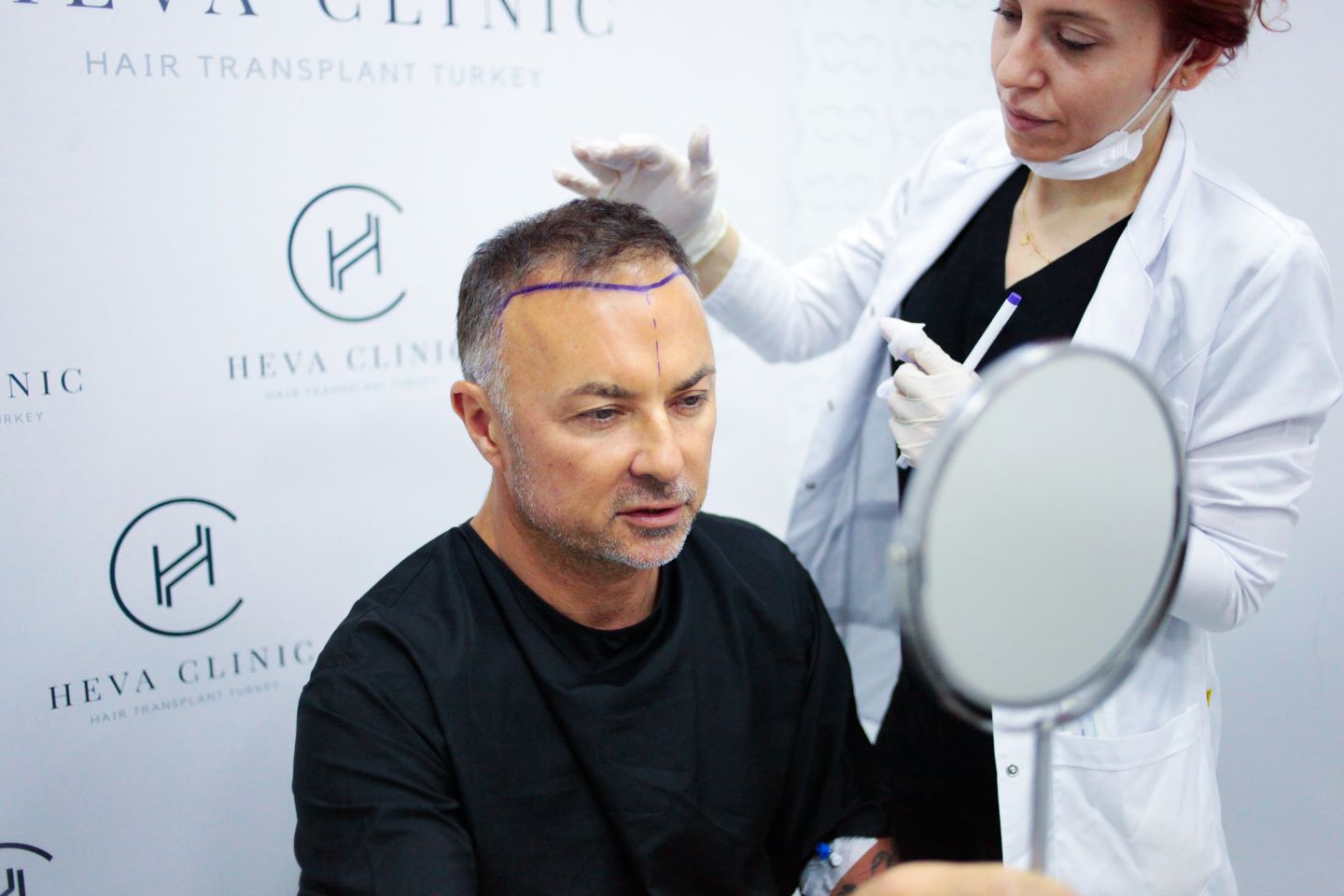 Cheapest Hair Transplant in The World in 2022
You should remember that what makes a product or service cheap is the price/quality comparison and balance. We could therefore only talk about the cheapest hair transplant from a certain quality perspective.
Turkey, in general, is the cheapest destination with the highest quality for a hair transplant by 2022. Some clinics in Turkey offer ultra-luxury facilities, along with the best available customer experience for a very reasonable price.
There is however always cheaper than the cheapest. Thus, time spent on deeper research and finding a reputable clinic that can answer all of your questions is key.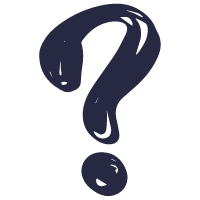 Why Turkey is Famous for Hair Transplant?
Anyone who has done a bit of research on the best places for a hair transplant comes across Turkey on search engines and social media as the most famous destination. The reason for this is a combination of expertise, highly skilled surgeons and technicians, unmatched customer service, and the geoarbirage advantage of the country.
Turkish surgeons and doctors in general also follow up on international medical conferences and technologies. The Ice (Frozen) FUE method and the sapphire blade used in hair transplants are common practices in Turkey despite other countries charging extra for the latest technology.
In terms of customer service, with a long-standing history in hospitality and tourism, Turkish people are hospitable by their nature. It is normal in Turkey for someone to go out of their way to make a guest smile and make sure they are satisfied with the purpose of their visit.
Patients who have had a hair transplant experience in Turkey, therefore, leave great comments which in return boosts the reputation of the country as the best hair transplant in the world in terms of the right destination. Click here to watch Heva Clinic's patient testimonials.
World's Best Hair Transplant Country
Let's break this into what we understand from the components that together, make the world's best hair transplant country:
luxury and modern facilities
trained technicians and experienced surgeons
high-level customer service
Turkey keeps a check mark on all of these and more. In addition to the above, it is common practice that clinics in Turkey offer packages to make it a seamless experience for overseas visitors.
These packages include the hair transplant surgery, all doctor consultations and health checks onsite, VIP airport and clinic transfers, the surgery itself, all hair transplant-related medications, post-surgery medications as well as a lifetime guarantee.
Hair Transplant Capital of The World
After having explained why Turkey has made its fame as the most trustworthy country for quality and cost-effective hair transplants, let's get into where in Turkey you can consider for your hair transplant journey.
With all its charm, beauty, history, culture and gourmet scene, Istanbul is certainly the hair transplant capital of the world. Most patients find it unbelievable that the highest quality hair transplant procedure can be achieved for the lowest price until they are taken to their clinic for the first time. Some luxury clinics in Istanbul's upmarket neighbourhoods offer the highest quality guest experience and medical practices.
Hair transplant in Istanbul, therefore, can in fact turn out to be an amazing journey that gives you the gift of a life-changing experience at the same time.
Opening your horizons to new experiences harbour pleasant experiences, especially in the case of choosing Istanbul for your hair transplant. When you binge-read comments on the patient experience of first-time visitors who had their hair transplant done in Istanbul, you will see first-hand what we mean.