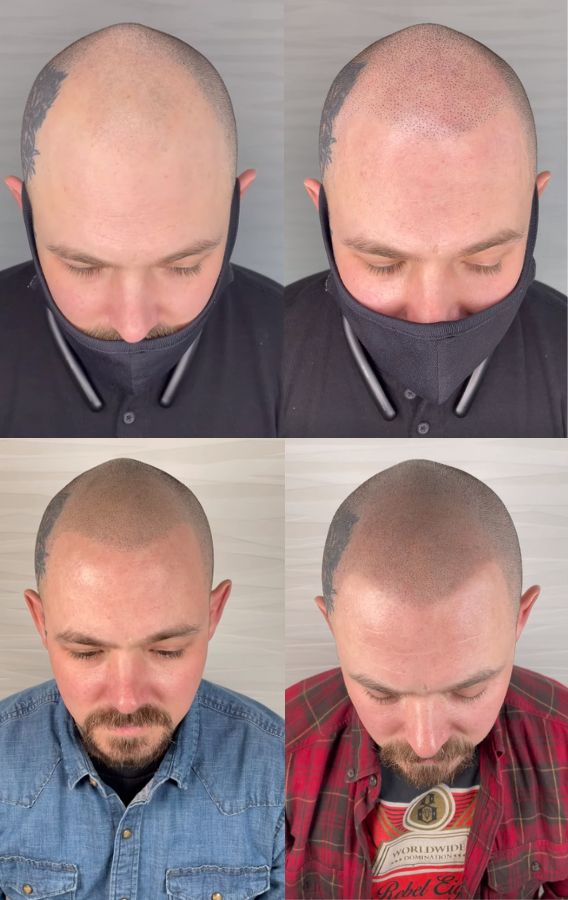 Scalp micropigmentation is a non-invasive approach to resolving the undesired look that's left after significant hair loss. This process is also called hair pigmentation and it aims to give a fuller look to the hair without going through a hair transplant surgery. Scalp micropigmentation, also known as SMP, is a hair tattooing technique that uses dot painting to create the illusion of hair follicles. Scalp micropigmentation in Turkey has helped many people improve the appearance of their hair through this simple method.
If you have been experiencing hair loss and looking for an alternative solution to a hair transplant, SMP in Turkey can be a great option. Reach Heva Clinic's medical consultants to plan your first session!
How does scalp micropigmentation work?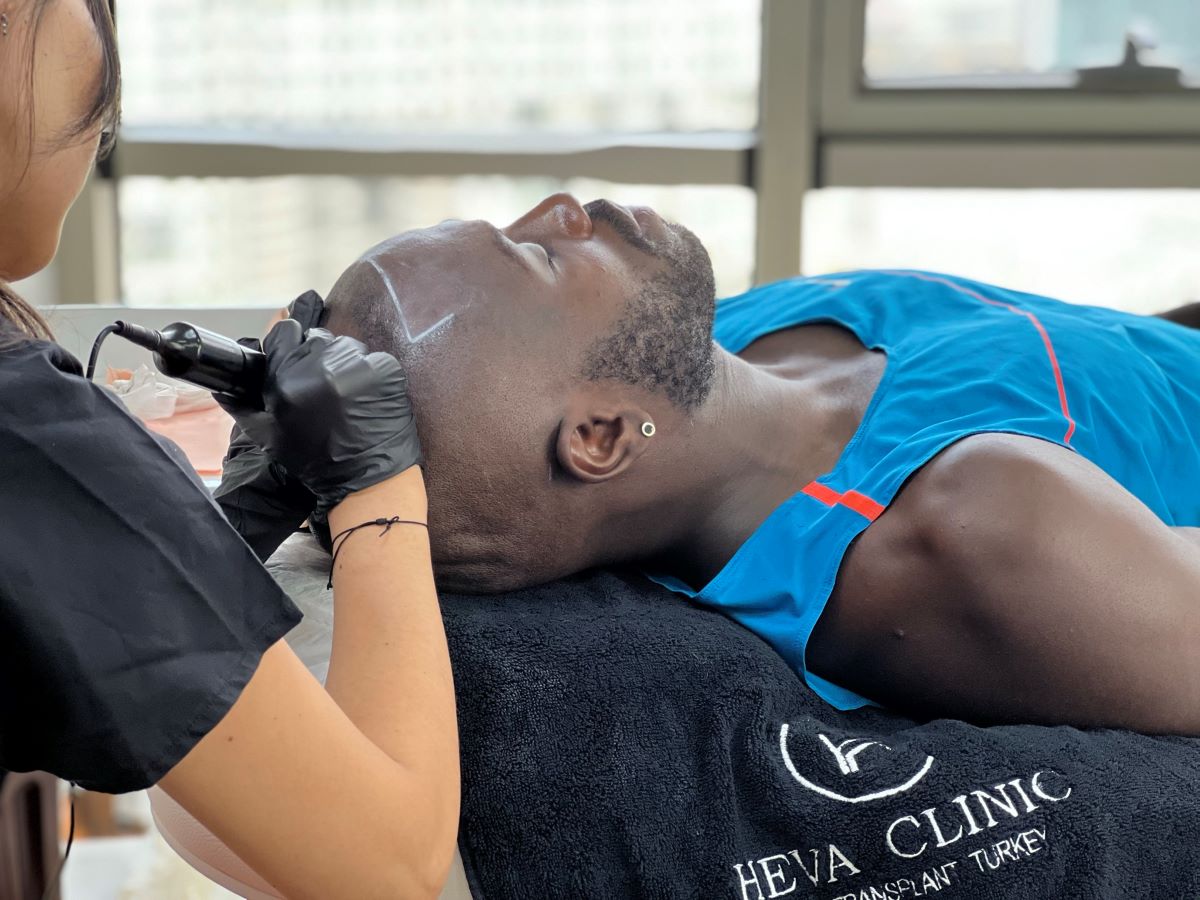 Scalp micropigmentation involves injecting natural pigments under the outer barrier of the skin. The pigment is injected by using an electric tattooing device with a very fine needle. This needle is perfect for creating tiny dots under the skin which can imitate the look of hair follicles. Usually, different shades of pigments are used to achieve a more natural look.
1- Your journey of scalp micropigmentation in Istanbul starts with a consultation session. In this session, you will be discussing the details of your SMP procedure and deciding on where you need micropigmentation. Once you agree on the final appearance, you are ready for your next step.
2- Before the SMP process, your surgeon will do a patch test of the ink to see if you react to the pigment. If you clear out from the patch test the micropigmentation procedure can start.
3- Your surgeon will apply a topical numbing cream and disinfectant to the area before starting the tattooing process. Natural pigments are injected into the pores by using a fine needle.
4- Your surgeon will pay great attention to the shade and the natural growing direction of your hair throughout the application.
A scalp micropigmentation session in Turkey can take about 1 to 6 hours depending on the size of the target area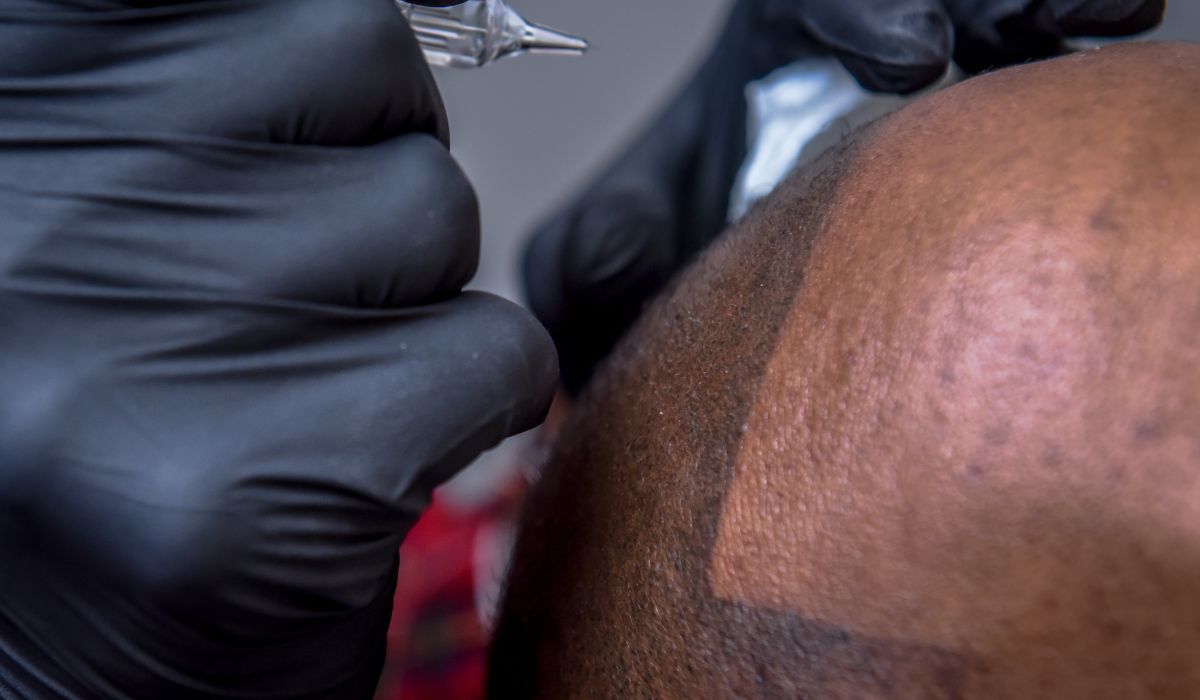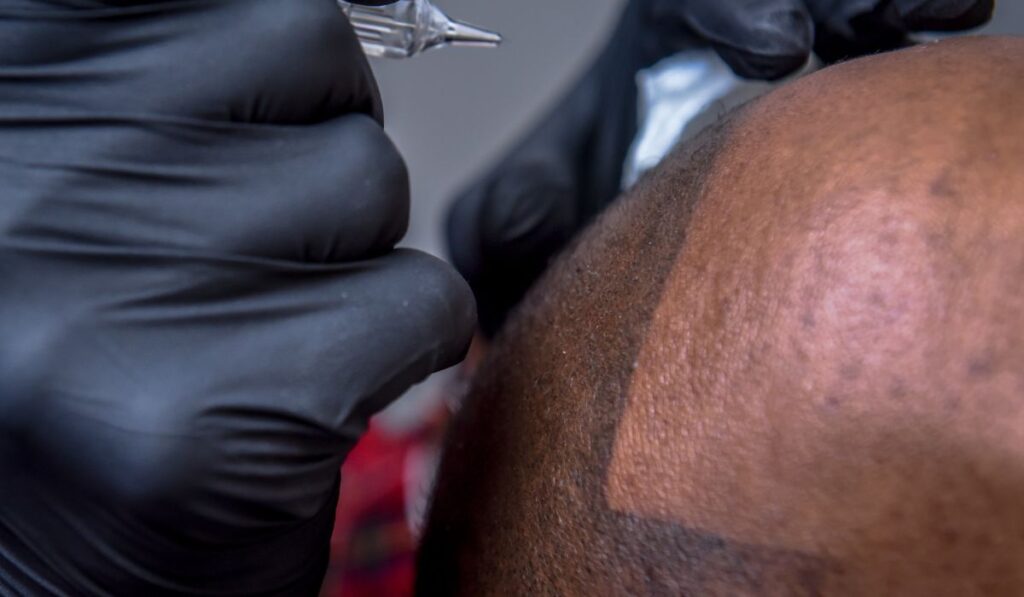 Who is a good candidate for micropigmentation?
People who suffer from regional hair loss, thinned hair, or male or female pattern baldness can be suitable for an SMP procedure.
The micropigmentation technique is not only suitable for covering up the tinned or bald areas, but it can also be utilised to conceal problem areas in your beard and eyebrows. Furthermore, this technique can be a great way to cover up the scars left from accidents or unsuccessful surgeries. If you have a scar on your scalp, beard or eyebrows; micropigmentation can get rid of the undesired appearance.
You should also note that scalp micropigmentation might not be as suitable for people with blonde or red hair. Also, few people are allergic to the pigments used in the procedure which makes them ineligible for micropigmentation.
What makes scalp micropigmentation in Turkey such a popular treatment? SMP procedure is advantageous in terms of reliability and quick healing period. If you get a scalp micropigmentation treatment, the results are predictable and reliable. Furthermore, the recovery after a micropigmentation process is much quicker and easier than a hair transplant.
SMP is advantageous because it is a non-invasive treatment that is safe and easy to maintain afterwards. What's more, you can get natural-looking results without breaking the bank.
Even though scalp micropigmentation is usually a favourable option, there might be some disadvantages to consider as well. The results of a scalp micropigmentation heavily depend on the experience of your surgeon. This is why an SMP can go wrong in the incapable hands.
It is important to remember that a scalp micro pigmentation is permanent which makes it difficult to change hairstyles or change your mind after the procedure. Removing SMP can be painful as any other tattoo.
If you are getting a scalp micropigmentation to achieve a completely bald look, you will need to shave very regularly to keep up with your appearance.
Scalp micropigmentation cost in Turkey
Scalp micropigmentation in Turkey is a popular and affordable solution to the effects of severe hair loss. Just like the affordable cost of hair transplant in Turkey, scalp micropigmentation cost in Turkey is fairly lower than in European countries and the US. Depending on the specifics of your treatment and the size of the scalp needs to be covered, the cost of SMP in Turkey generally varies between $500 and $1,900.
Is scalp micropigmentation permanent?
Yes, scalp micropigmentation is permanent as any other tattoo. However, you may need to go back for a retouch after 4-6 years since the pigments can fade away over time.
If you are looking for a sure-fire way to achieve a better hair look that can last for a long time with no complicated aftercare, scalp micropigmentation in Turkey is the way to go.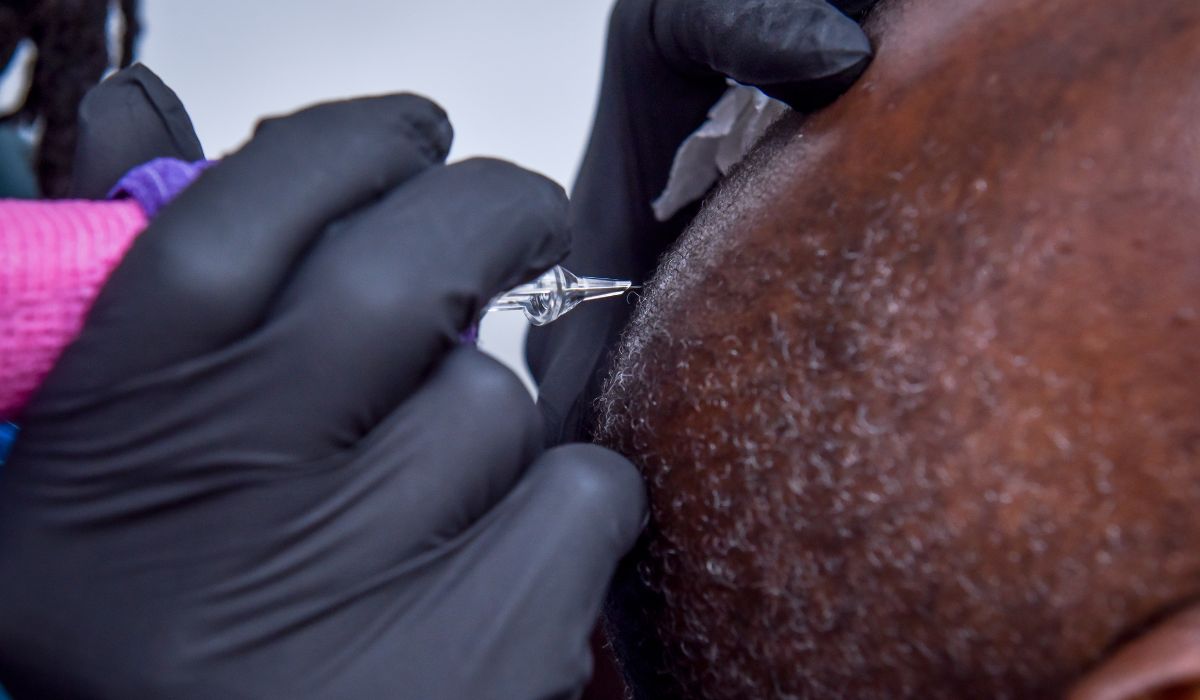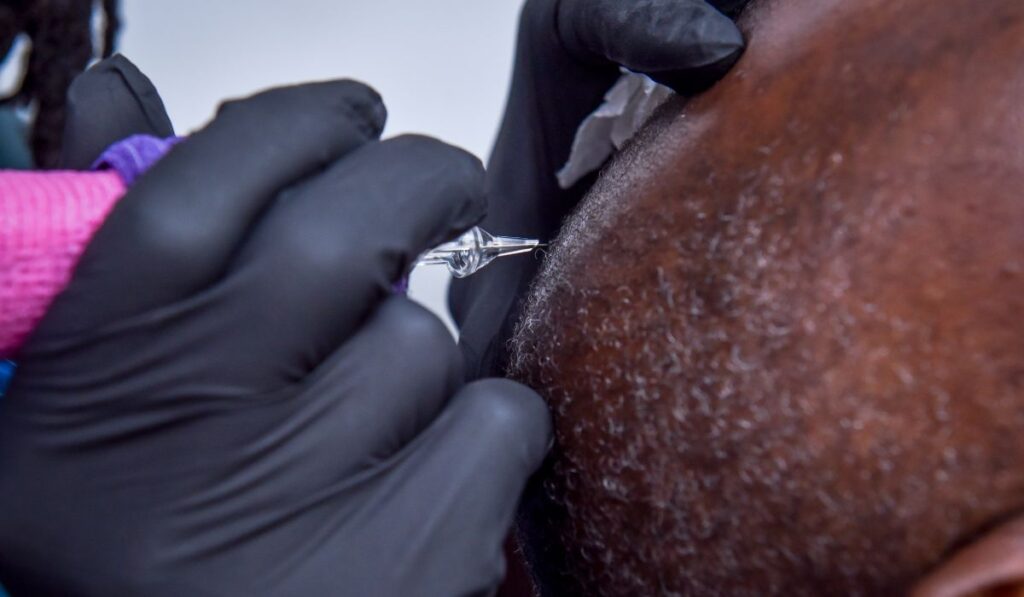 Scalp Micropigmentation or hair transplantation
Both treatments are in fact relevant and interoperable for those looking for a permanent result for hair loss. Scalp micropigmentation and hair transplant complement each other and can be applied to the same patient with at least one year in between the treatments.
While scalp micropigmentation does not create or transplant any hair follicles, it helps to complete the look of thinning areas. You can think of it as a complementary touch to create the final appearance. It is the filling process of thinner areas with less hair density with tattoo-like pigments that are natural. As a non-invasive solution to the problem, scalp pigmentation is a fast and secure method.
Hair transplant, on the other hand, is an operation where hair grafts are harvested from your own scalp or body and transplanted to desired areas one by one. Although there are different techniques for the procedure, the most preferred method is called FUE. In this method, the first part of the procedure is to harvest the hair grafts from donor areas. The second part involves making incisions on the recipient sections after which hair grafts are transplanted with utmost care. Regardless of the technique, hair transplant costs in Turkey are generally higher than SMP treatments.
In terms of overall comparison, scalp micropigmentation is a lower-cost long-term solution while hair transplantation is more expensive permanent option.
Is it okay to get scalp micropigmentation after a hair transplant?
Getting a scalp micropigmentation after a hair transplant can be a good idea for various reasons. If you had a FUT hair transplant operation, scalp micropigmentation can be used to cover up the strip scar left in the donor area. This way you won't have to worry about the irregular look at the back of your head.
Furthermore, scalp micropigmentation can be used to create a denser look at the target area after any hair transplant including Ice FUE, DHI and eyebrow transplant methods. In a hair transplant operation, the hair density at the target area depends on the available hair follicles in the donor area. If the number of healthy hair follicles in the donor area is not enough to create the desired density, scalp micropigmentation can come to the rescue.
If you are considering getting a scalp micropigmentation after your hair transplant, it is advisable that you wait at least a year after your surgery to allow for complete recovery and see the full result.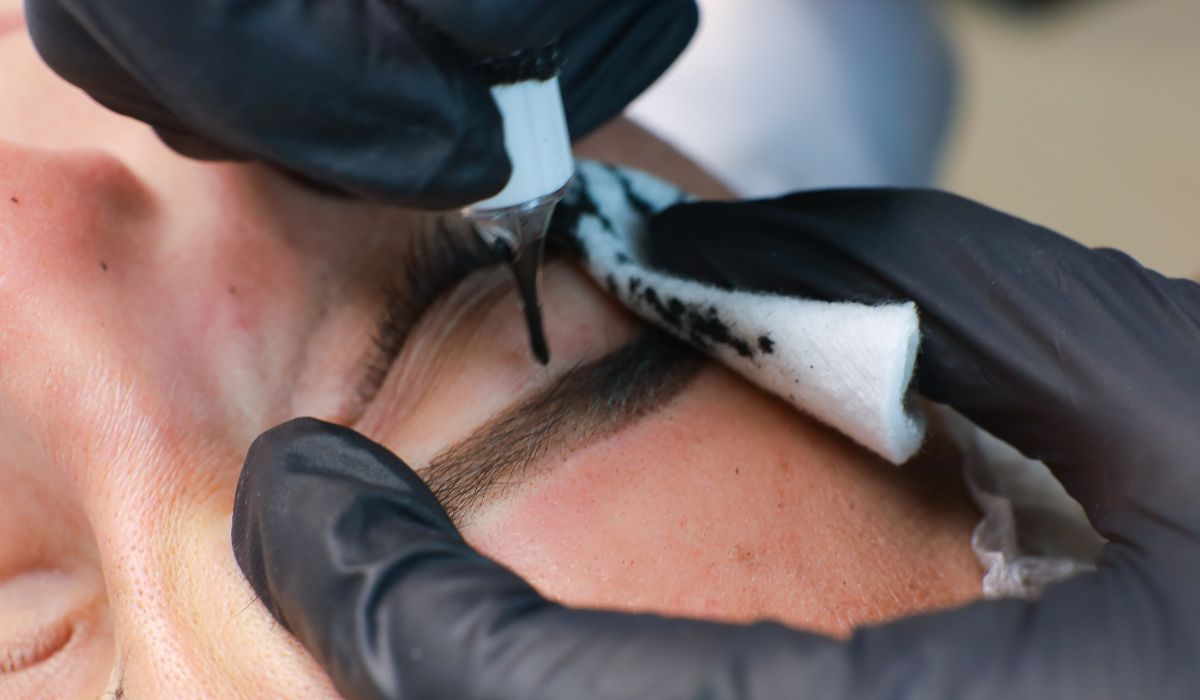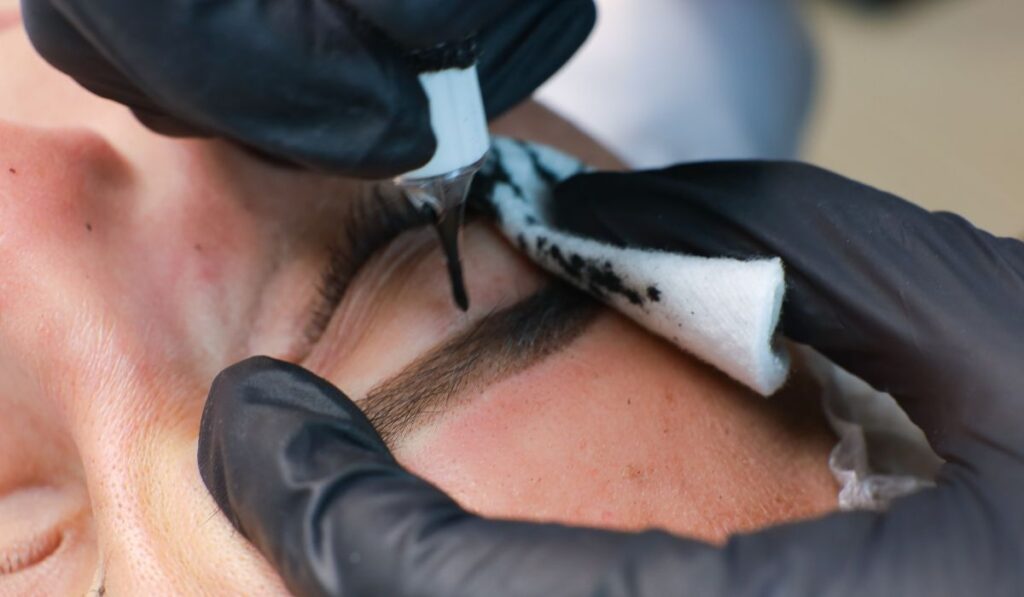 Does scalp micropigmentation look real?
Micropigmentation can give realistic and natural-looking results. However, this greatly depends on the experience and ability of your surgeon. This is why make sure that your chosen clinic and surgeon is qualified and skilled for the job.
How long does the procedure take?
A scalp micropigmentation surgery can take between 1 to 6 hours depending on the size of the area to be covered. If you are completely bald, you may need up to 3 sessions to cover the whole head.
When can I wash my hair after scalp micropigmentation?
You can wash your hair after 4-6 days of your SMP procedure in Turkey. Make sure to wash it gently with warm water and don't forget that your scalp can still be sensitive.