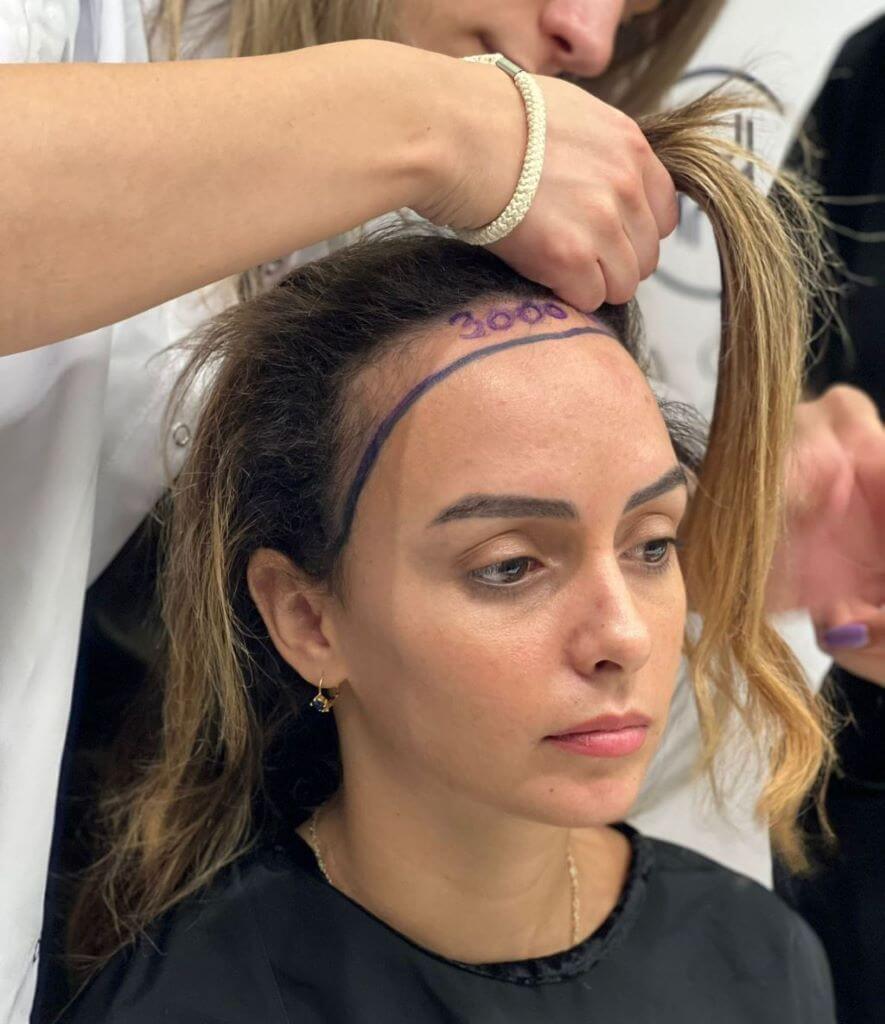 Hair transplant for women
Female pattern hair loss and wide forehead are the most common problems across all ages and ethnicities. Especially because of certain hairstyles, excessive coloring, genetic problems, or deficiency of particular nutrients, most women suffer from rapid hair loss. Since it can affect women's confidence and life quality, hair transplant for women has become a permanent solution for that problem.
If you are looking for a treatment, reach our medical consultants for a 100% confidential consultation and we will walk you through the process. Our team at Heva Clinic specializes in female hair transplant techniques and provides exceptional results for our patients!
How does a female hair transplant process work?


Hair transplant procedure for women is similar to hair transplant procedure for men.
A donor area with healthy hair follicles must be selected before the procedure with the advice of your surgeon. Contrary to men, shaving the whole head is not necessary for women a small patch of the donor area is usually shaved which can be easily covered with the rest of the hair so that the patient can continue their daily life without interruption.
Female hair transplant can be applied to the top and frontal part of the scalp depending on the hair loss. Frontal female hair transplant is generally preferred to lower the hairline for patients with wide forehead.
You can see the two most common techniques below:
Ice FUE method involves the extraction of hair follicles by creating small incisions in the donor area and collected in a suitable environment before the plantation procedure. It works well if the recipient area is relatively big, and it can be done without shaving your hair.
The DHI technique uses a special pen called the Choi pen to extract and load individual hair follicles simultaneously. Then the hair follicles are planted to the desired area with the help of this sophisticated equipment. DHI technique works well to densify a relatively small area, and it can be done without shaving your hair.
Am I eligible for a female hair transplant operation?
The most important factor for a woman hair transplant eligibility is the density and condition of available donor hair follicles which are located on the back of the head, which is called the donor area. Also, patient's general health should be well and should not develop any reaction to anaesthesia.
In addition to these conditions, a hair transplant is suitable for women who have gone through a trauma involving burn or severe damage as well as hair loss due to imbalanced hormone levels.
Is African American hair suitable for a female hair transplant?
Black females may suffer from different types of hair loss in addition to other general reasons for hair loss. Black women are prone to a type of hair loss called traction alopecia which may be caused by using tight hairstyles such as weaves, braids, or dreadlocks for a long time, or due to hair relaxer damage. Traction alopecia can cause widened hairline and thinned hair. Because of these reasons afro textured female hair transplant has become a popular treatment with the improvement of hair transplant technologies. Read more about afro-textured hair transplant.
How long does a female hair transplant last?
If you have been thinking about getting a female hair transplant, you might be wondering how long you can enjoy your new and improved hair. It is understandable that you don't want to go back once you get that healthy hair look back.
A female hair transplant is a great long-term solution to improve hair density; thankfully, the results of a female hair transplant operation are permanent. So, you can enjoy your new hair for life. However, it is worth noting that you can still lose your existing hair outside/around the transplant area but the transplanted hair will stay as they are.
How much does a female hair transplant cost in Turkey?
The popularity of Turkey in medical tourism and qualified hair transplant experts make Turkey a great destination for your hair transplant operation. Thanks to the government policies on medical tourism and currency exchange rates, female hair transplant in Turkey is more affordable than other European and North American countries. The cost of a female hair transplant in Turkey ranges from $1,500 to $3,000 depending on the transplant area, desired hair density, and the popularity of your surgeon. You can reach our medical consultants for a quote.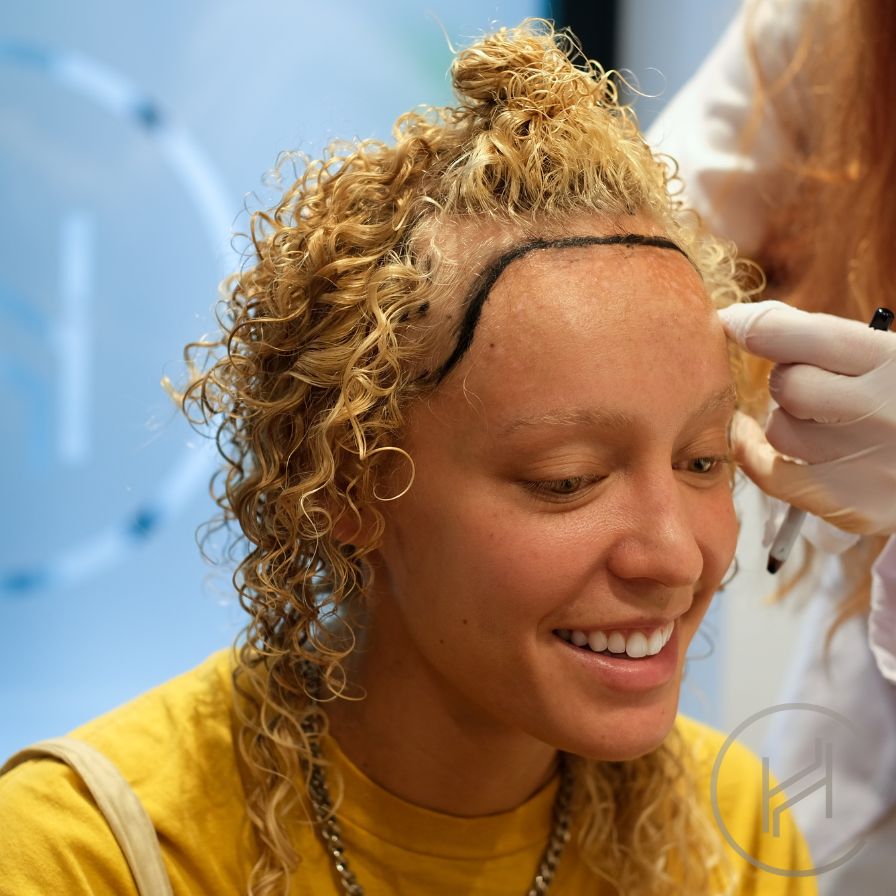 How long does it take for a transplanted hair to grow?
The newly transplanted hair follicles generally take a week to settle. In some cases, your new hair might shed after 3-4 weeks and grow back in a month after that.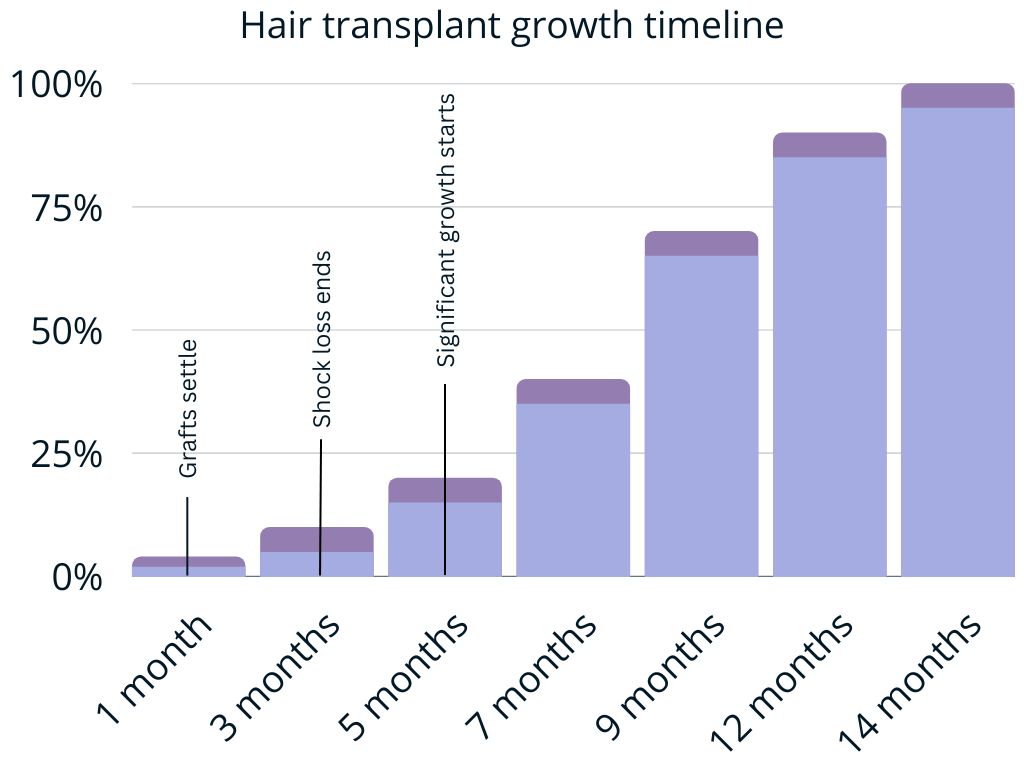 Usually, it takes 3-4 months to see a significant result.
The full effect of a hair transplant kicks in after 8-12 months. At this point, your hair can grow up to 15 centimetres. The pace of hair growth after hair transplant strongly depends on your body's hair growth cycle and its reaction to the hair transplant procedure.
Female hair transplant before & after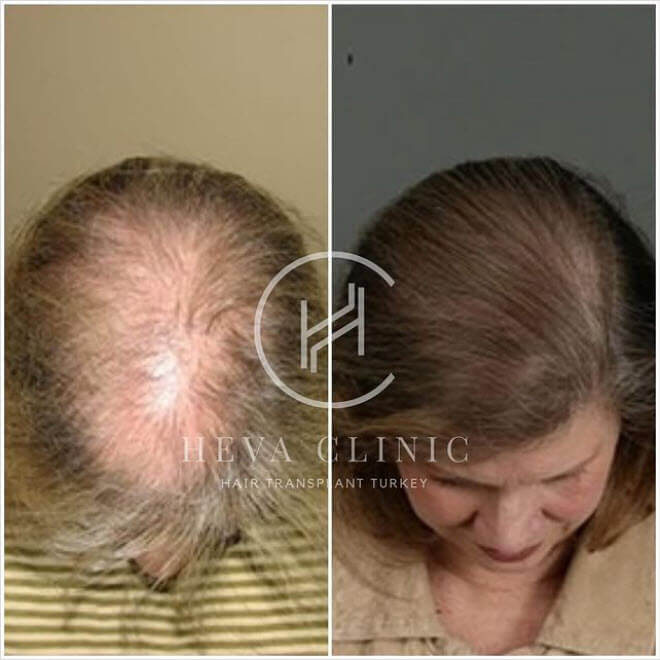 Frequently asked questions