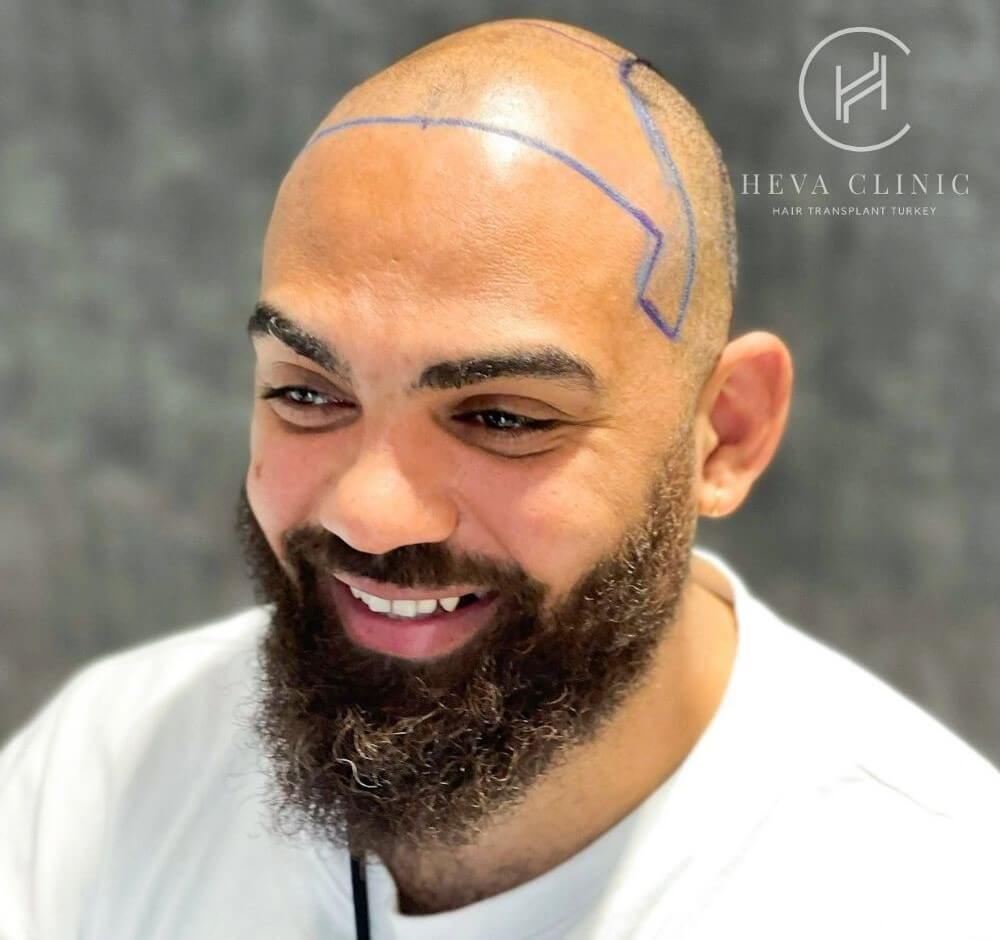 Hair transplant is a popular procedure among people that struggle with severe hair loss. This method of hair loss treatment involves removing healthy hair grafts from a suitable donor area and transplanting them to the target area for a desirable hair look. FUE and DHI techniques are suitable for 5000 grafts hair transplant operations. Both FUE and DHI techniques involve the extraction of hair follicles in the form of hair grafts; this is why the health of the grafts and donor area is extremely important for the success of hair transplant. If you consider getting a hair transplant you might be wondering how many hair grafts you need.

The number of required hair grafts changes depending on the severity of your hair loss and the desired hair density after the transplantation procedure. For a standard hair transplant operation, about 3000 hair grafts are used for the procedure. But in some special cases, it might be necessary to use more hair grafts. 5000 grafts hair transplant may be recommended for such cases. If you have a wide bald area or you desire higher hair density, you can consider having a 5000 grafts hair transplant procedure. Generally, Norwood stage 5 and 6 patients are suitable for 5000 graft hair transplant operation as you can see above.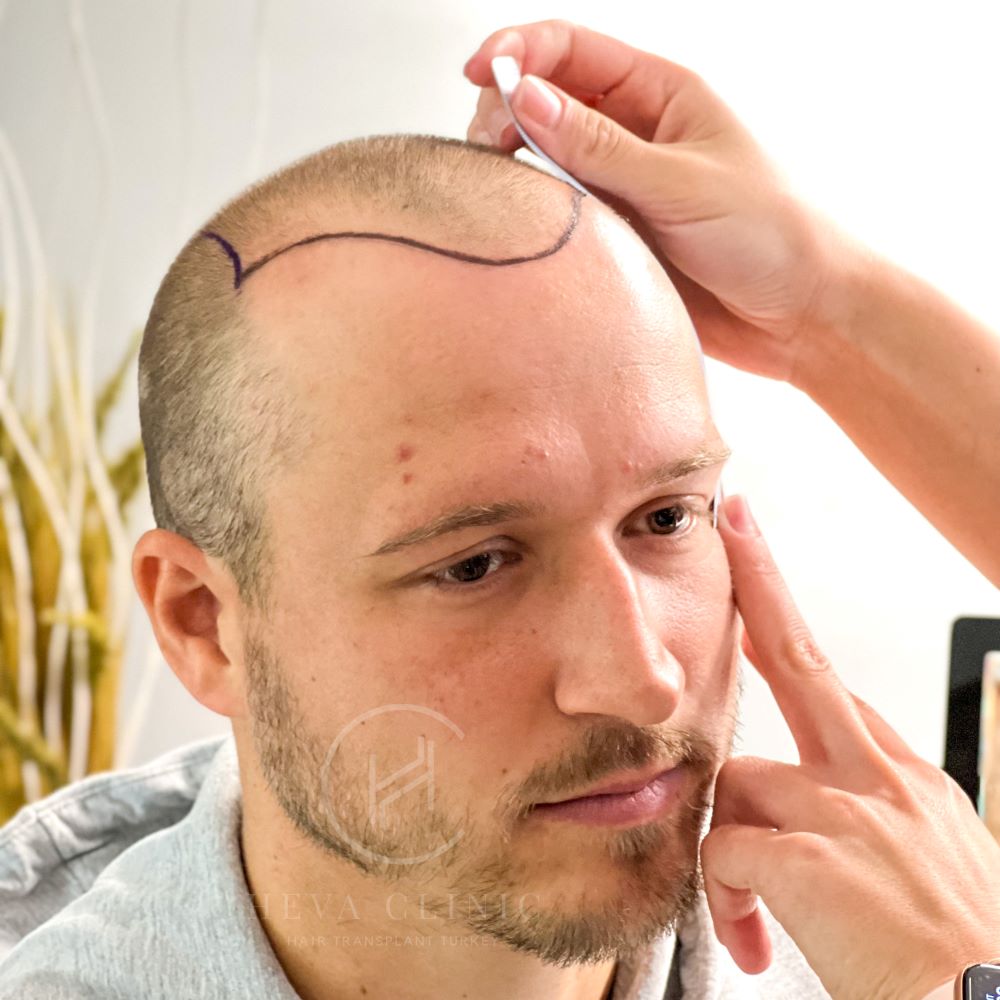 Am I eligible for 5000 grafts hair transplant operation?
If you are one of those who require denser hair transplantation or a wider coverage area, you might be wondering if you are eligible for 5000 grafts hair transplant operation. 5000 grafts hair transplant operation is also known as the mega session. Since this operation is much more complex than the average hair transplant procedure which only involves the transplantation of 3000-4000 hair grafts, not every patient is eligible for it.
First of all, the number of healthy hair grafts must be sufficient for extracting 5000 grafts from the donor area. The hair density of the donor area must be high and the patient must be in good health to be eligible for 5000 grafts hair transplant. If you check all these boxes you can consult an expert and confirm that you are eligible for the operation.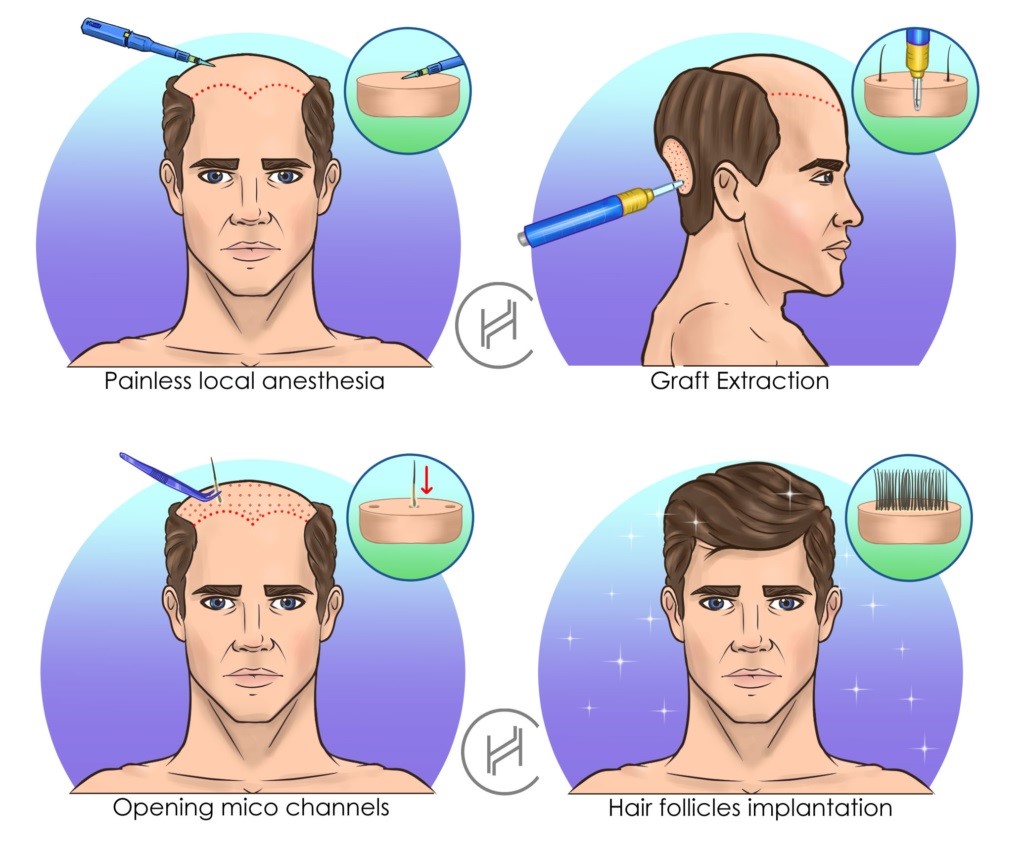 What is the procedure?
The procedure starts with a consultation to decide on the desired target area, hair density, and suitable hair transplant technique. Commonly FUE technique is used for 5000 grafts hair transplant.
1. The donor area is shaved and local anesthesia is applied in preparation for the procedure.
2. Hair grafts are extracted manually or with a punch tool by an expert team of surgeons. The extracted grafts are then collected in a suitable environment to ensure graft viability and successful hair transplant results.
3. Micro channels are opened on the desired area.
4. Hair grafts are implanted into the recipient area. Your expert hair transplant team will implant the hair grafts carefully by paying attention to the angle and placement for the most natural result.
Once your 5000 hair grafts are transplanted from the donor area to the target area and the necessary areas are bandaged up for protection, the surgical hair transplant operation is complete. For better results and maximum comfort after the hair transplant, you are required to follow the aftercare instructions given by your surgeon.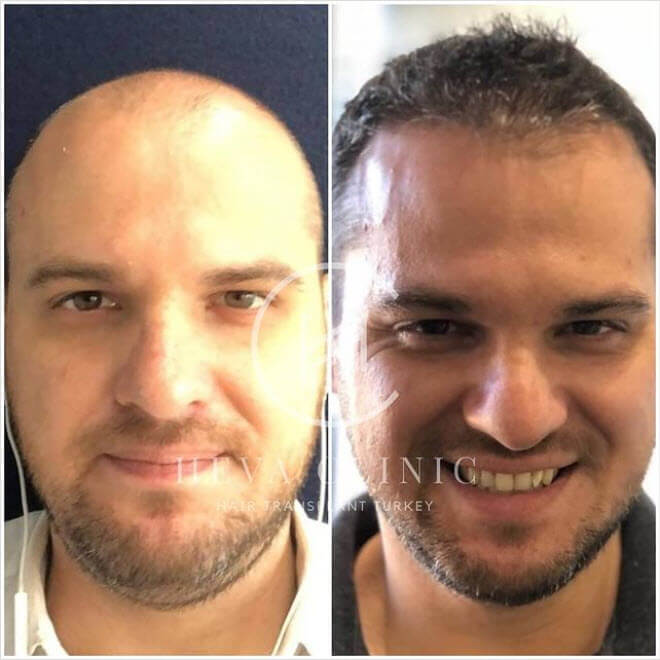 Can 5000 grafts be transplanted in a single session?
In some cases, patients can desire to complete the 5000 grafts hair transplant procedure in the shortest amount of time possible. But is it an option? Yes, it is possible to transplant 5000 grafts in a single session. However, you should not forget that a single session operation is much more complex. This is why single session operations are only performed under special circumstances by experienced surgeons. It is important to note that at least two experienced and qualified surgeons are required for a single session of 5000 grafts hair transplant to ensure a safe operation and successful results.
Is it recommended?
Even though improved hair transplant technologies make a single session transplant of 5000 hair grafts possible, it is generally not the most ideal way. To decrease the risk factors, the operation can be divided into two sessions. You can consult your surgeon for more detailed information and analysis of your specific condition.
How many hours do 5000 grafts hair transplant operations take?
The length of hair transplant operation is one of the most important factors for patients. Because it is a complex process, 5000 grafts hair transplant operation takes longer than standard hair transplant operations and can be completed in 7-9 hours on average.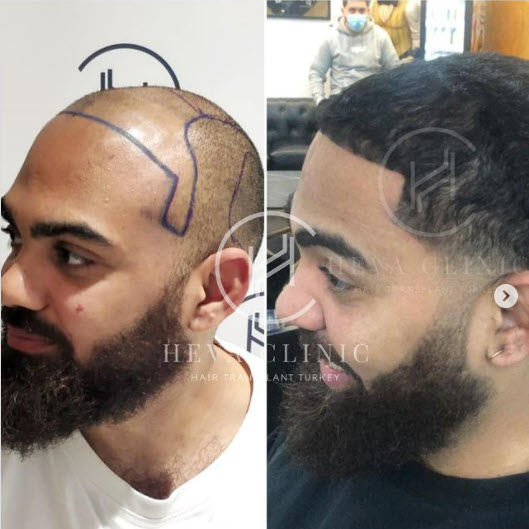 What is the cost of 5000 grafts hair transplant?
The cost is another important factor to consider when deciding to get a hair transplant operation. As one of the most popular medical tourism centres in Europe, Turkey offers the best deals on 5000 grafts hair transplant procedures. All-inclusive prices often offer hotel accommodation, transportation, translator, and various medical services. This makes Turkey an attractive destination for 5000 grafts hair transplant operations. 5000 grafts hair transplant cost range from $2,000 to $4,000 in which is extremely affordable in comparison to other European countries and the USA because of the government policies and exchange rates.
If you are too considering getting a 5000 grafts hair transplant but do not want to break the bank, you should consider paying a visit to Heva Clinic in Turkey and enjoy your stay while achieving that perfect hair look you have been desiring for so long. Reach Heva Clinic to get a quote and plan your operation today!
Frequently asked questions
A follicular unit that contains one or several hair follicles is called a hair graft.
Hair grafts are extracted from one part of the body and planted in the target area. The number of hair follicles in a hair graft can vary from person to person and affect the hair density. This is why the quality of hair grafts is extremely important for the hair transplant procedure. If you have severe hair loss and bald patches you might need more hair grafts than a person with just a thinning hairline.
Graft survivability is also important for the hair transplant procedure. Since the FUE and DHI methods involve collecting the hair grafts before the plantation process, ensuring the graft survivability is especially crucial for its success. Optimum conditions for survivability are a hydrating environment, low temperature, and oxygen availability. To prevent oxygen deprivation, the hair grafts should be planted as soon as possible.
On average a hair graft contains 1.8 – 2.2 hair follicles; meaning that 5000 graft generally contains 9,000-11,000 hairs. Read our How many hair is 1 graft? blog to learn more.
There are three main hair transplant techniques developed over the years. These techniques are follicular unit transplantation (FUT), follicular unit extraction (FUE), and direct hair implantation (DHI).
FUT technique, which is the earlier one out of the three, involves the transplantation of an entire piece of skin. Nowadays, this technique is rarely preferred because of the "hair plug" look and lack of a high number of graft implantation.
FUE technique is known as the more sophisticated version of the FUT technique. It involves the removal and plantation of individual hair follicles with the help of a special device or manually. This is why the FUE process provides more natural results and lets surgeons to transplant more than 5000 grafts in one session.
Similar to the FUE technique, the DHI technique also involves the transplantation of individual hair follicles. In contrast to the FUE technique, the DHI process does not require collecting hair follicles in an outside environment prior to the plantation. Instead, hair follicles are extracted and collected in a special device called the DHI Choi implanter pen. DHI technique provides natural results and reduces the risks and time of the operation.