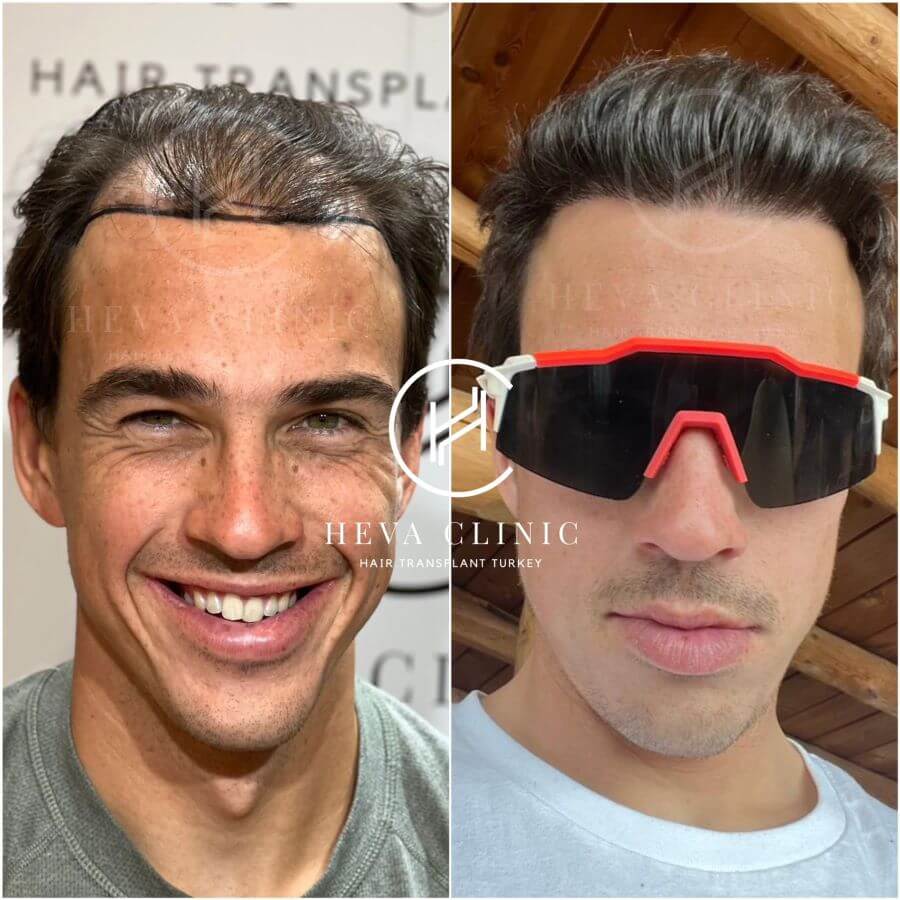 Thinned hair and bald spots are common problems that people experience with time. Amongst the most trusted solutions to these problems is the hair transplant procedure.
A hair transplant is a permanent treatment that enhances the appearance of hair greatly by transplanting a patient's existing hair from a donor to a target area. Depending on the degree and type of hair loss, the specifics of a hair transplant operation can be tailored. For example, the number of hair grafts that need to be transplanted in order to achieve the desired appearance changes according to the progress of hair loss.
3500 grafts hair transplant is one of the options people can choose from according to their requirements.
Who is an ideal candidate for a 3500 grafts hair transplant?

If you have been considering a hair transplant and wondering whether 3500 grafts hair transplant operation is suitable for you, you should take a look into the pre-requirements of this operation.
An ideal candidate for a 3500 grafts hair transplant usually fits the definition for the Norwood scale 4 or 3-Vertex types, and has enough donor hair follicles you might be suitable for a 3500 grafts hair transplant
Of course, as for any other hair transplant operation, you should be in good general health to qualify for a hair transplant procedure.
What area do 3500 grafts cover?
3500 grafts can cover the bald areas defined for the late stage of Norwood scale 3 and earlier stages of the Norwood scale 4. These stages indicate a deeply receding hairline with U, V, or M shapes and a bald or thinned area at the top of the head.
Which technique is suitable for 3500 grafts hair transplant?
As there are different types of hair loss, there are also different types of hair transplant techniques. The most popular hair transplant techniques of modern aesthetics are the follicular unit extraction (FUE) and direct hair implantation (DHI) methods. Both of these techniques are suitable for a 3500 grafts hair transplant.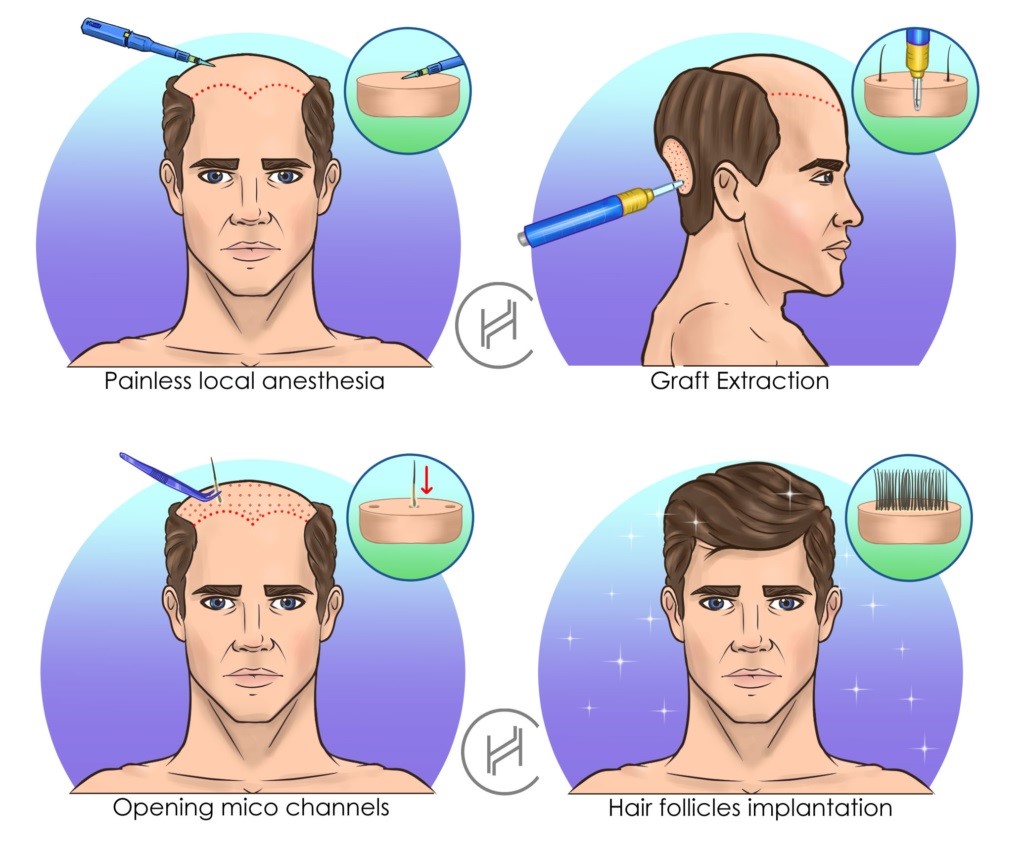 The FUE technique is widely used by many hair clinics and is trusted for successful hair transplant results. This hair transplant method offers natural looking results as it involves individual transplantation of hair follicles which allows for high control of the appearance of each hair strand. The hair grafts are extracted from the donor area, separated into individual follicles and then implanted in the micro incisions created by the surgeon.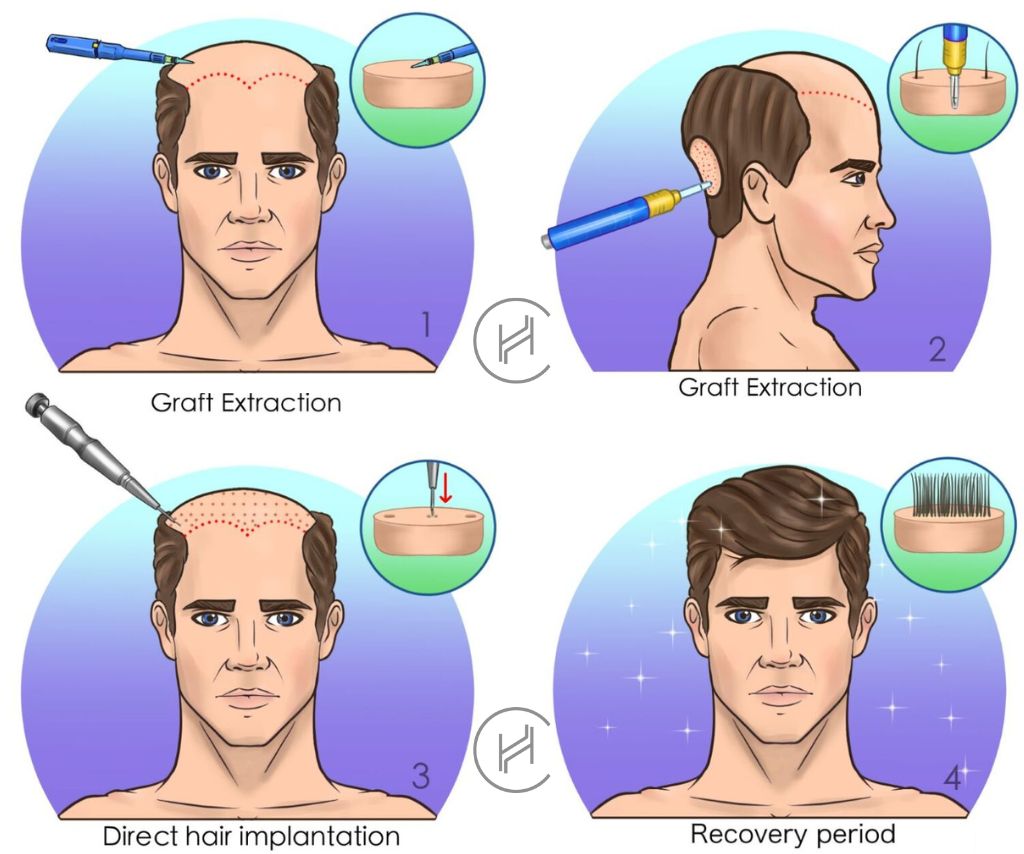 The DHI technique is very similar to the FUE method. However, has a different approach to the implantation procedure. This technique removes the need for creating micro incisions before the implantation procedure and combines these two steps thanks to a tool called the Choi pen. Thanks to this tool, the DHI technique is less invasive and allows for high precision.
How does the medical procedure work?
The hair transplant procedure involves three main steps.
1 – The first is the consultation step which is very important for determining what you want out of your operation and what is possible
2- The second is the extraction step which involves harvesting the hair grafts from the donor area
3- The third step is the implantation step which involves the relocation of harvested hair follicles to the target area.
Even though the medical procedure might sound simple and easy, the hair transplant operation requires high attention to detail and expertise.
How long does the operation take?
3500 grafts hair transplant operation usually takes 5-7 hours. The length of the operation might change depending on how your surgeon and hair transplant team operate. After your operation, you can go home after getting some rest. Most of the time, patients are finished with the operation in just one day.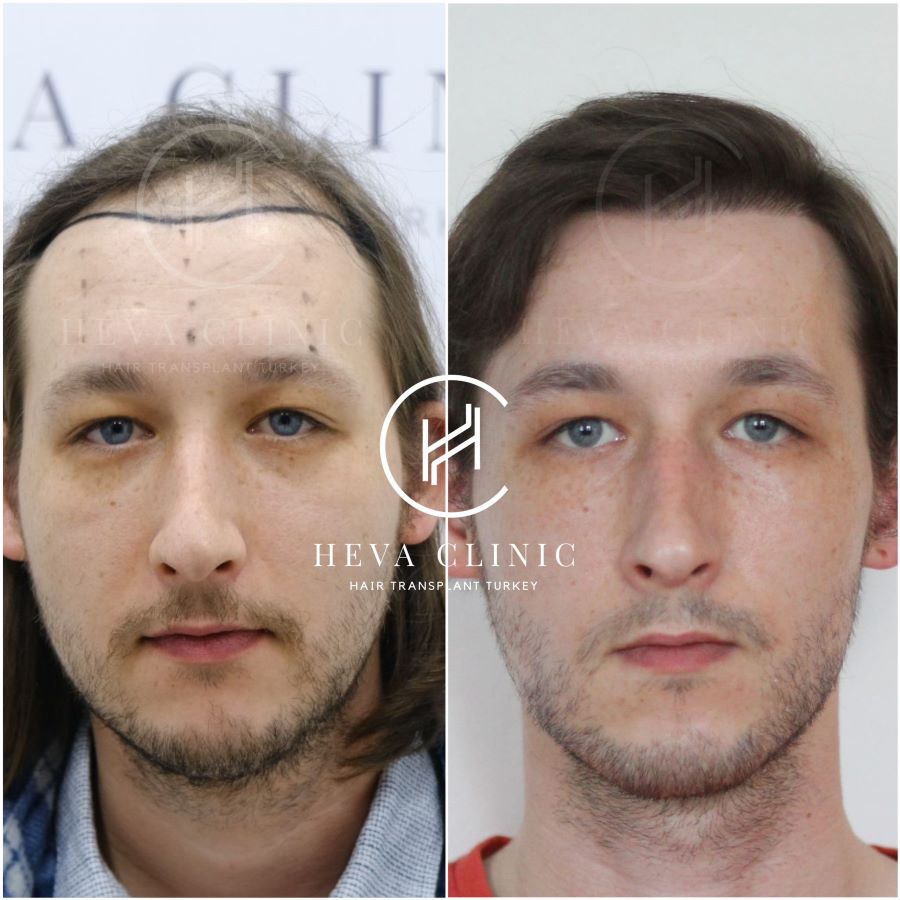 Can I get 3500 grafts transplanted in one session?
There is a limit to the number of grafts that can be transplanted in one session. This limit is important for the viability of both transplanted and remaining hair follicles. Thankfully, 3500 grafts can be transplanted in one session safely. So, if you are considering getting a 3500 grafts hair transplant, you don't need to worry about a second session of hair transplant.
Generally, the limit of the graft number is 5000 for a single session hair transplant surgery.
How much does a 3500 grafts hair transplant cost?
The cost of hair trasnsplant in Turkey is generally more affordable then other countries thanks to well-developed industry. 3500 grafts hair transplant in Turkey ranges between $2,000 and $5,000 depending on the clinic and the surgeon you choose as well as the hair transplant technique. Feel free to reach our team to get a quote.
How long does it take to see the results?
The process of recovery after a hair transplant operation is a relatively long one. You will need to be patient as seeing the final results can take up to 8-14 months. You can start seeing some improvement in 5-6 months and get a feel of how your hair will look after a year.
Frequently asked questions
What is the meaning of a hair graft?
The term hair graft is commonly used in the world of hair transplants. But, for patients looking to improve the appearance of their hair, it might be confusing. A hair graft is essentially a unit of 2-6 hair follicles. Surgeons harvest hair follicles during the hair transplant operation instead of individual hair follicles.
How many hairs is 3500 grafts?
An healthy hair graft can contain 1-5 hair follicles, and the average hair per graft ratio is between 1.8 – 2.2. Meaning that 3500 grafts would contain a total of 6,300 to 7,700 hairs. Read our How many hair is 1 graft? blog to learn more.
Is 3500 graft hair transplant safe?
Yes, a 3500 graft hair transplant is a safe operation that does not typically lead to any complications. Make sure that the clinic of your choice is equipped with a suitable operating room to ensure safe conditions.