VIP Transportation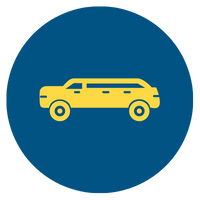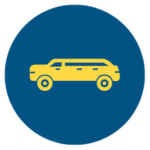 5-Star Luxury Hotel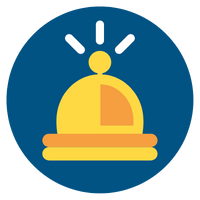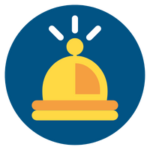 Personal Interpreter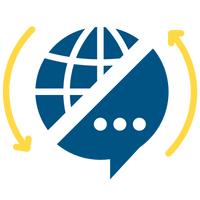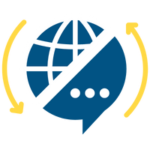 Medical Assistance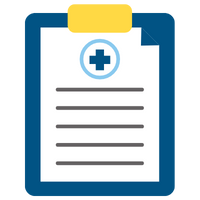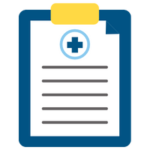 Cosmetic dentistry is a specialized area in dentistry that combines the latest medical technologies and art for improving the appearance of the teeth as well as the smile of the person while also enhancing oral health. The advancements in technologies have allowed modern cosmetic dentistry in Turkey to offer cosmetic treatments that appeal to many men and women who desire to look better by improving their teeth alignment. [1]
Here is a brief discussion about what cosmetic dentistry involves and the benefits associated with it.
What is Cosmetic Dentistry?
Cosmetic dentistry is aimed at improving your smile by modifying the teeth alignment and restoring decayed, missing, and damaged teeth. There are several different types of treatments included under cosmetic dentistry for addressing other dental concerns, such as stained or improperly spaced teeth, unevenly shaped teeth, and misaligned teeth. Some of these treatments also use artificial intelligence and machine learning to improve results. [2]
A skilled cosmetic dentist in Turkey will help you choose the right treatment to address your concerns and help you deliver the expected results.
If you want to brighten your smile, restore missing teeth, or fix a chipped tooth, you can see an experienced cosmetic dentist who will be able to help you with a dental makeover and boost your self-confidence.
What's the difference between cosmetic dentistry and general dentistry?
A general dentist is the primary healthcare provider for dental issues. General dentistry involves offering preventative care, especially teeth cleanings. It also includes restorative dentistry treatments, like dental fillings, bridges, and crowns.
Most dental treatments are aimed at restoring the appearance of the tooth as well as its health and normal functions.
Cosmetic dentistry in Turkey, on the other hand, is focused on beautifying your smile. It includes treatments aimed at enhancing the appearance of the teeth and gums.
Who can get cosmetic dentistry treatment?
Cosmetic dentistry can be a great option for you if you have:
Misshapen teeth
Small spaces or gaps between your teeth
Chipped or cracked teeth
Misaligned teeth
Tooth discoloration or staining
You can pursue cosmetic dental treatments in Turkey as long as you have healthy teeth and gums. However, if you have extensive gum disease or cavities, your dentist would recommend addressing those conditions before proceeding with the cosmetic dental procedure in order to ensure the optimum safety and efficacy of the treatments.
Once your oral and dental health is restored, your cosmetic dentist will be able to help you choose the best cosmetic treatments suitable for you.
What dental treatments does Heva Clinic provide in Turkey?
Heva Clinic in Turkey provides a wide range of dental treatments including dental veneers, dental implants, dental crowns and hollywood smile to help you improve your smile and feel confident. Some of the cosmetic dentistry treatments you can seek at Heva Clinic in Turkey include the following:
Dental Veneers
Porcelain veneers could be the best smile makeover treatment for you, especially if teeth whitening is not considered a suitable option due to stubborn or intrinsic tooth staining or any other functional concern.
Porcelain veneers are one of the most popular cosmetic dental treatments that can enhance your smile to a great extent. It involves fitting a fabricated shell of porcelain over a tooth for fixing worn enamel, cracks or chips, uneven spacing, alignment, and discoloration.
Our expert cosmetic dentists in Turkey will customize dental veneers for you to help you get optimum results. Modern veneers use new materials that are thinner and do not need to be trimmed. They can easily cover discolored or chipped teeth giving them a healthy and natural look.
Dental cosmetic treatment with porcelain veneers is preferred by most patients as they tend to last for several years with proper care and when performed by a skilled dentist.
Dental Implants and Crowns
Dental implants and crowns are particularly suitable for replacing missing teeth. Dental implants provide better results in terms of appearance and functionality compared to most other conventional tooth replacement procedures. [3]
A dental implant can also be used as a base for a dental plate.
In this procedure, your cosmetic dentist in Turkey will insert a small implant made of titanium into the bony socket in the place of the missing tooth. The process of osseointegration will begin after the insertion of the implant. The process continues for several months. Once osseointegration is complete, your dentist will attach a dental crown to the abutment. The implant-supported teeth will feel completely natural and normal once the implant has fused to the bone successfully.
Dental implants may also be used with dentures for providing a stronger bite power just like that of natural teeth. This is what makes dental implants a superior treatment compared to conventional dentures that tend to have a weaker bite power, thus increasing the risk of jawbone loss.
Additionally, unlike conventional dentures, dental implants do not need to be taken out or put back on a regular basis.
Frequently Asked Questions
How long does a cosmetic dental procedure last?
Most cosmetic dental procedures take about 30 minutes to one hour depending on the specific type of the procedure and the extent of the correction needed.
The results of cosmetic dental procedures such as veneers and implants often last a lifetime.
Are dental procedures painful?
No, most cosmetic dental treatments in Turkey are not painful. Also, your doctor may administer anesthesia locally into the part to be treated to numb it to help you avoid pain.
Depending on the procedure, you might experience mild pain and discomfort for a few hours after the procedure. However, the symptoms are temporary and can be managed easily with pain medications.
How much will it cost to get a perfect smile?
The cost of cosmetic dental treatments depends on the kind of implants, crowns, or other material used, the number of teeth to be treated, and the extent of correction needed. The overall cost is much lower in Turkey than in most other nations including the United States and Europe.
How long is the recovery time?
The recovery time depends on the type of dental cosmetic procedure. The recovery time also varies depending on the number of teeth to be treated. However, generally, patients are able to resume their normal activities immediately after the procedure.
Can restorative dental procedures also offer cosmetic benefits?
Yes, these procedures are both corrective and restorative in nature. Cosmetic dentistry in Turkey can improve the appearance of your smile. For instance, correcting a cracked or chipped tooth with a dental crown will improve your smile and also restore the functions of your tooth.
Similarly, dental braces aimed at improving your bite and overall oral health can dramatically improve the aesthetics of your smile.
References:
https://pubmed.ncbi.nlm.nih.gov/31633462/
https://pubmed.ncbi.nlm.nih.gov/29262027/