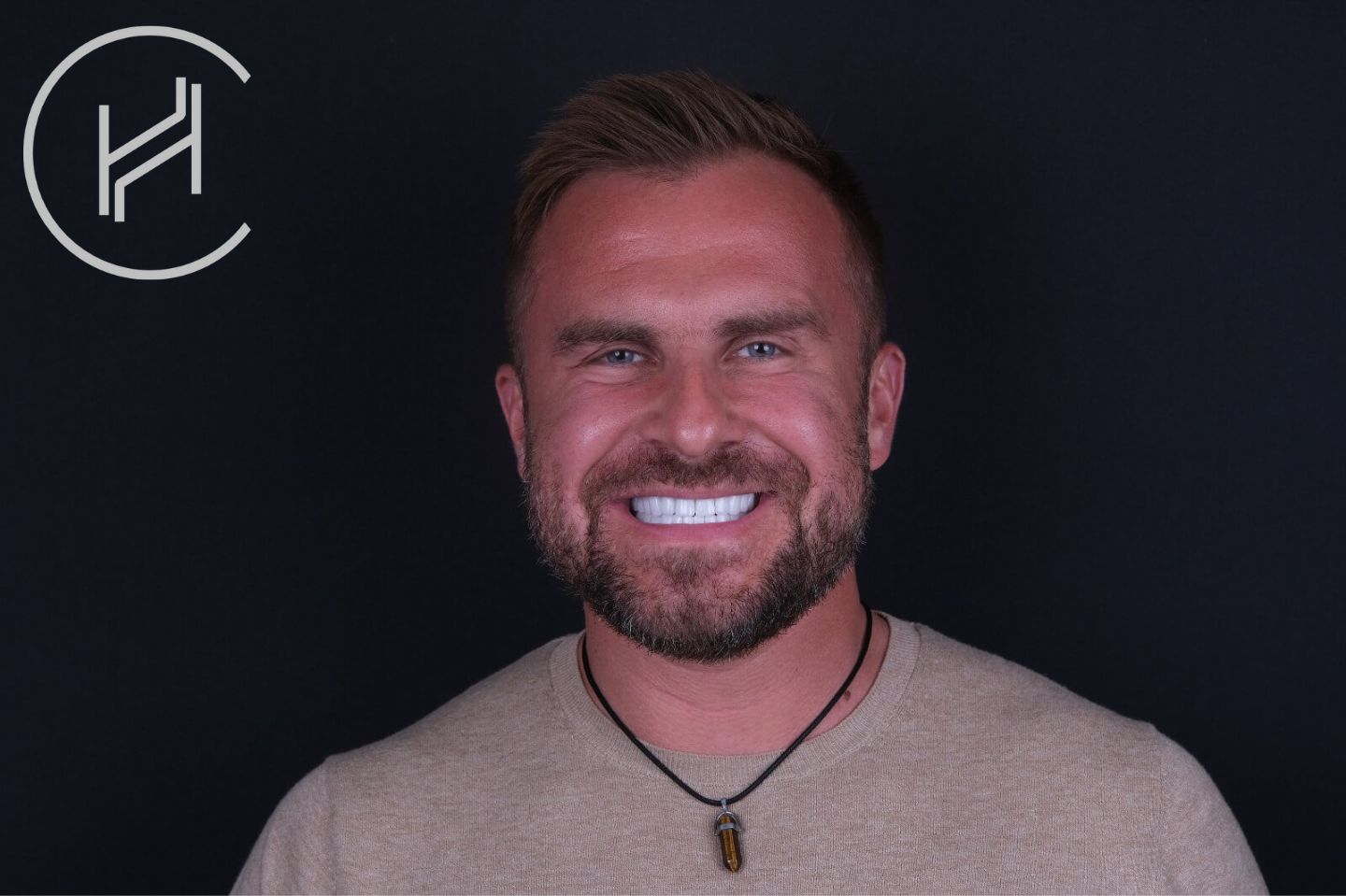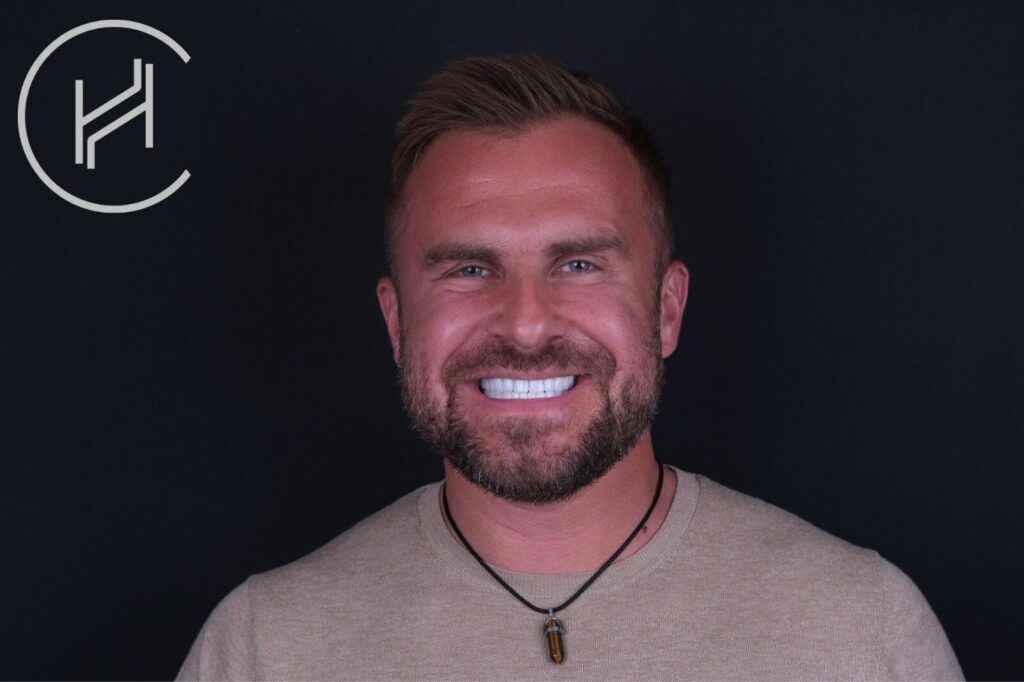 What is the Hollywood smile procedure?
The perfect smile, which is also known as the Hollywood smile, is one of the features that has been considered aesthetically pleasing under the influence of Hollywood celebrities. The bright and perfectly aligned teeth of these well-known people have become a look that everybody is trying to achieve.
The Hollywood smile procedure aims to give you that dazzling smile. This procedure uses a set of different dentistry techniques to give you a smile makeover by addressing an array of problems from misalignment to discolouration. What it involves can differ based on what changes you need.
Reach us for a free medical consultation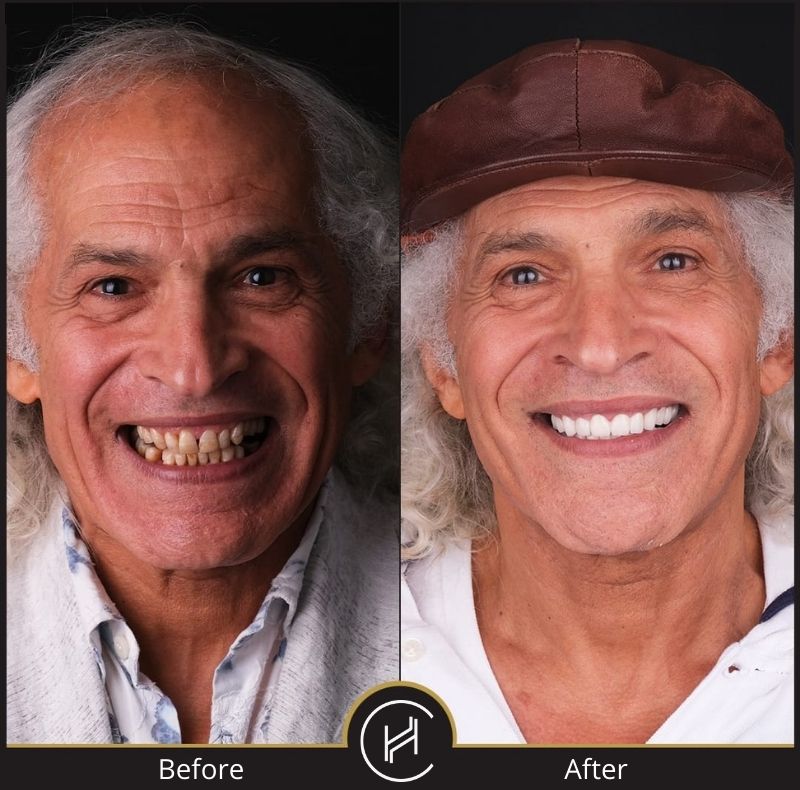 Which techniques are used?
In order to fix all aesthetic problems related to your smile, different techniques are available. The most commonly utilised dentistry techniques for the Hollywood smile are; veneers, crowns, Invisalign, implants, gum contouring, and teeth whitening agents.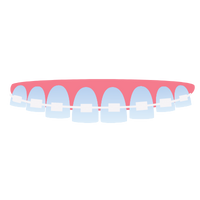 Invisalign treament is a popular novel treatment that is used to fix any major misalignment of teeth. A set of clear trays are provided for you to wear for at least 22 hours of the day. This procedure corrects the look of your teeth and sets them up for further treatments. If your teeth require some straightening up, your dentist will likely start your Hollywood smile procedure with this treatment.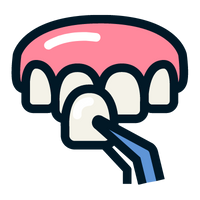 Dental veneers are one of the most commonly used techniques for the Hollywood smile procedure because of their clean look and durability. Different types of veneers, such as porcelain veneers, lumineers, and composite resin veneers, are currently available and preferred for different reasons. Veneers can help with a wide range of problems such as gaps between the teeth, chippings, stains, or crooked teeth. Porcelain veneers require removing the enamel layer by filing your teeth down. This provides room for veneers to be placed on top of your teeth. On the other hand, lumineers can be placed directly on your teeth because of their thinner structure. Composite resin veneers are made of the same material as dental fillings and can be tricky to mould. This is why they are only preferred under special circumstances.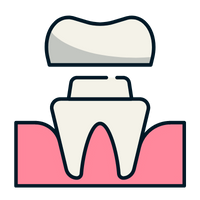 Dental crowns can be necessary if you have seriously damaged teeth. The tooth is significantly filed down for the placement of dental crowns. These coverings provide strength and perfect shape to the tooth.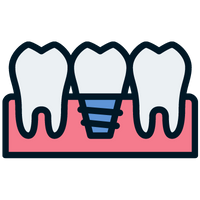 Implants are used to replace any missing tooth. If you have a missing tooth, implants can fill in the gap and perform as good as the natural tooth.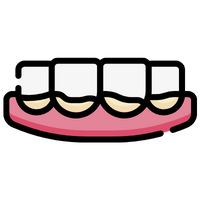 Gum contouring can be preferred if you have too much or too little gum coverage on your teeth. Excessive gum tissue can be a serious problem in terms of aesthetics while receding gums can affect the health of your teeth. Depending on your condition, your dentist can reshape your gums to achieve the most aesthetically pleasing look.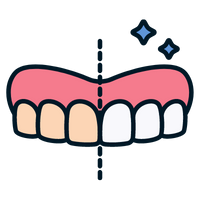 Teeth whitening is almost always a crucial step of the Hollywood smile procedure. You can achieve that dazzling Hollywood look by treating any discolouration or stains. However, remember that there is such a thing as going too white. To achieve a naturally beautiful look, you should achieve a colour that has a slight hint of yellow in it. Your dentist will be providing you with colour samples and you can choose the right shade for your together.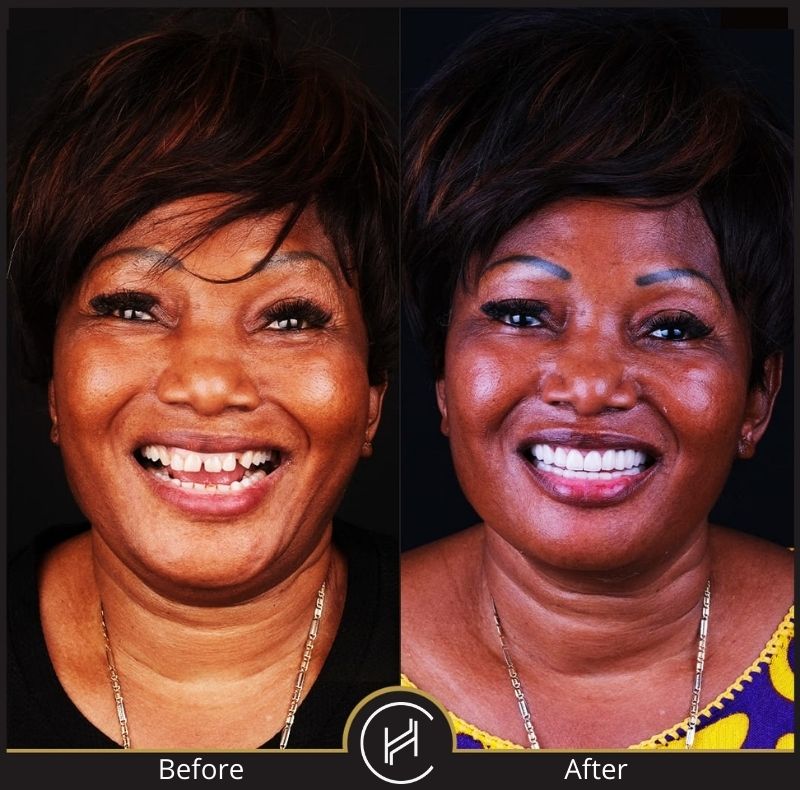 How long does the Hollywood smile process take?
Hollywood smile procedures vary from person to person; therefore, the length of the procedure will be planned with your medical consultant and dentist. That's why it is hard to give a set amount of time for the Hollywood smile procedure.
Dental implants and gum contouring require a couple of months of recovery before you can move on to any other dental procedure. However, veneers and dental crowns should not take more than a month. Teeth whitening is usually the quickest procedure, and it should only take a couple of days.
If Invisalign or braces is going to be involved in the process, it can add extra 7-12 months to your procedure.
Am I suitable for the Hollywood procedure?
Whether you are a good candidate for the Hollywood smile or not greatly depends on the condition of your teeth. Veneers, implants, and crowns require a healthy base to be successfully placed, and implants require a strong bone structure and gum health.
It is important to remember that as the complexity of Hollywood procedure increases, the chances of achieving a natural look decreases. It is absolutely necessary to discuss the details of your case with our medical consultant to ensure that you will be satisfied with the outcome of the Hollywood smile procedure.
Reach us for a free medical consultation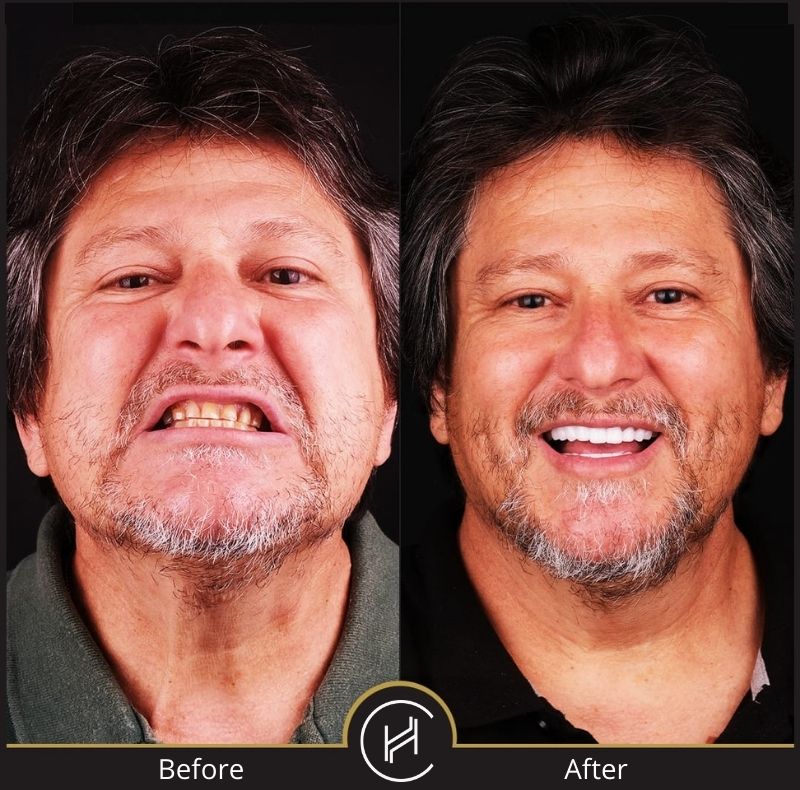 Is it a painful treatment?
Depending on the treatments involved, the effects of the Hollywood smile procedure vary. If your procedure involves the use of veneers, it should be fairly painless since this procedure is usually performed under local anaesthesia. However, more invasive treatments such as implants can cause more discomfort after the surgery. Usually, your dentist will provide you with some painkillers to ease the recovery period. You can also experience some pain due to sensitivity after the teeth whitening process.
What aftercare is required?
The aftercare of the Hollywood smile procedure requires you to pay constant attention to general oral hygiene. In order to preserve your new and improved smile, you will need to brush and floss your teeth daily. Using antibacterial mouthwash when necessary is also an important aftercare step after the Hollywood smile procedure.
Reach us for a free medical consultation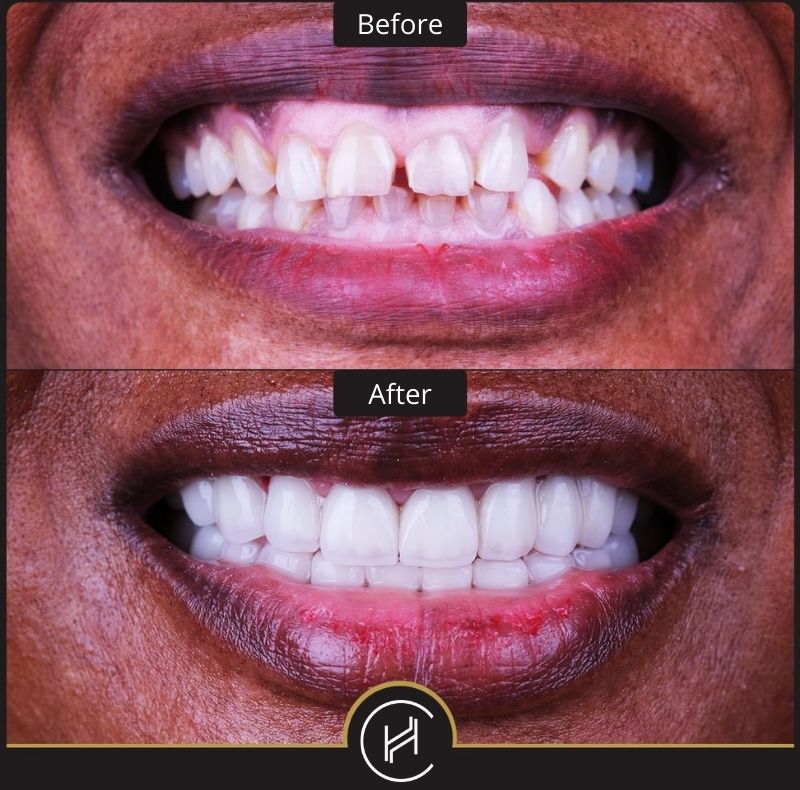 How much does a hollywood smile cost in Turkey?
Thanks to the importance of health tourism and high exchange rates, Hollywood smile prices in Turkey are much cheaper than in any other European country and the USA. Hollywood smile makeover costs in Turkey can vary between $3,000 and $5,000 depending on the procedures you will need to achieve that glamorous smile.
Hollywood Smile packages in Turkey
Hollywood Smile packages are designed to plan the whole trip for the treatment. The packages can be adjusted according to the needs of the patients; the generally include the following:
Airport and domestic tansfers
Hotel accomodation with breakfast
Consultation with the dentist
How can I choose the right clinic in Turkey?
There are a lot of experienced and qualified dental clinics in Turkey for Hollywood smile. You can choose the right place for you by setting up some consultation sessions. If you need Invisalign or implants, remember to discuss the process in detail and make sure that your dentist specialises in those areas. For implants, ensure that the surgery is performed in a suitable operation room. Heva Clinic is an experienced and reliable dental treatment clinic in Istanbul, Turkey, feel free to reach us for a free medical consultation!