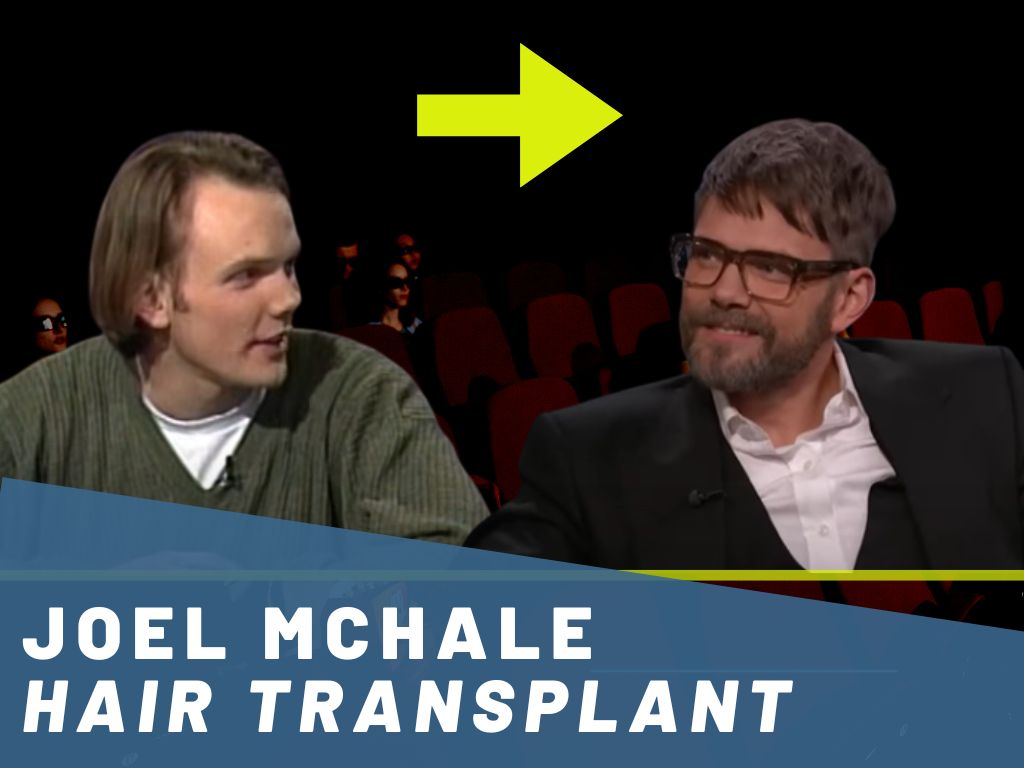 Inspiring and humorous, there's also something explicitly noble about Joel McHale. It must be the way he carries himself, or perhaps the master's degree he pursued in fine arts. Whatever the reason, he is an elegant and charming individual as a whole.
Born in Rome, Italy, and raised in Washington, USA he sure has a solid background and an ocean of experience to interact with the world, just to back up his talent.
This does not mean that he hadn't been suffering from worldly problems like the rest of us, such as hair loss. Let's take a deeper look at when he noticed he was losing hair and made the decision to deal with the problem.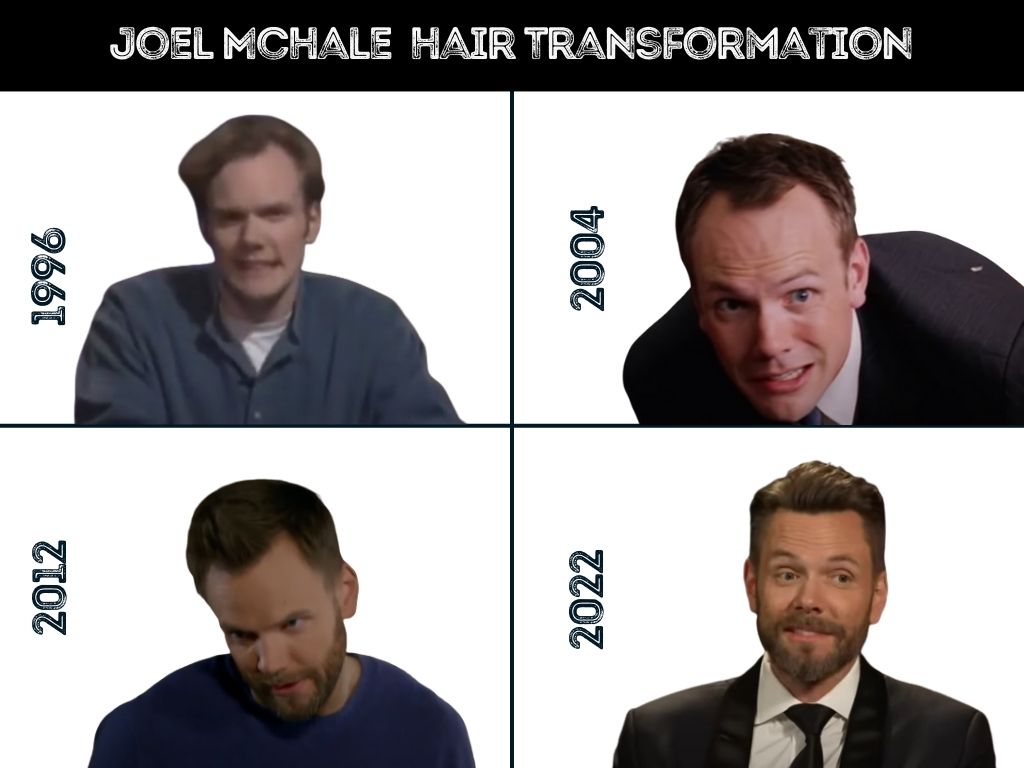 Joel McHale Hair Loss
One of the biggest stars in the entertainment industry has been openly praising the improvement in his hair in recent times. When analyzed closely, it grabbed our notice that Joel first started experiencing thinning hair on his temples in the early 2000s.
He was setting a textbook example to a Norwood stage 3 male pattern baldness. A few years later when he appeared in Spiderman 2, his hair loss had already advanced to Norwood stage 3-vertex which means that his crown area had visible thinning too. What was he going to do about it to continue his career without compromising his looks?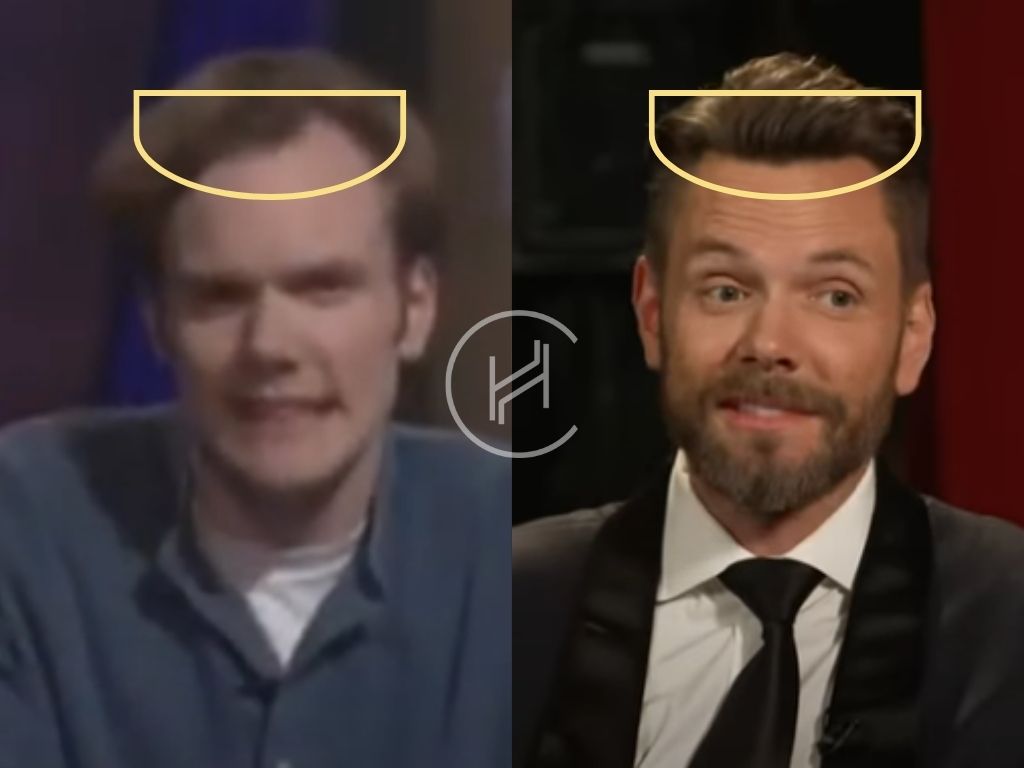 Did Joel McHale get a Hair Transplant?
Why do you think his hair looks rather amazing now? We have looked up all that you want to know, sharing our findings with you right here.
The truth is visible to the naked eye when we simply analyze the change to McHale's hairline. It is without a doubt, the result of a procedure called a hair transplant, quite popular among celebrities. Joel McHale has in fact gone through more than one hair transplant procedure throughout the years.
The general opinion about hair transplants is that it is an extravagant operation, given that it produces a permanent and natural-looking outcome. For a celebrity of Joel's caliber, it is much worth the investment however keep in mind that a hair transplant is in fact within the reach of all of us.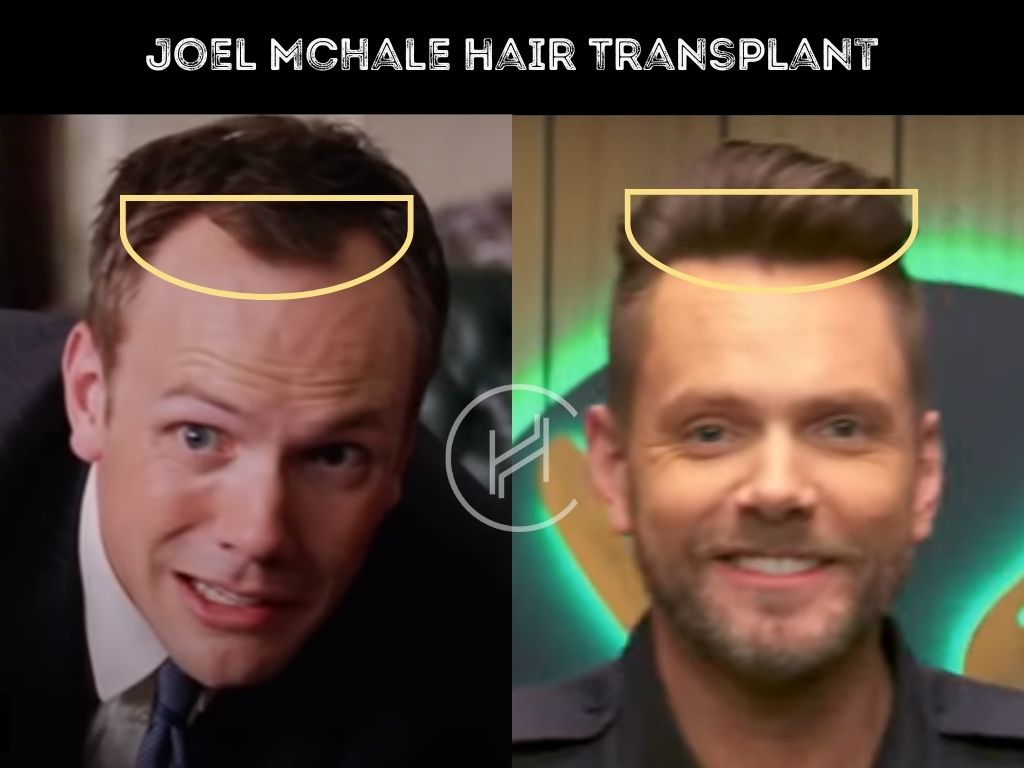 How Many Hair Grafts Were Transplanted?
To understand the details about what McHale has opted for, we first need a bit of background knowledge on what it's all about. There are different techniques utilized when it comes to hair transplant procedures, according to the needs and conditions of each individual.
Modern methods like Ice FUE and DHI provide outcomes that are natural-looking where non-professionals on the subject can not really tell, as there aren't any footprints or scarring left. The only way to determine if someone has had a hair transplant is to carefully analyze their hairline and hair density. We do this by comparing before and after appearances while putting every finding under the microscope.
After analyzing carefully and taking all three procedures Joel has had into account, it is rather clear that he must have had around 3000 grafts transplanted on his scalp over the course of the past 8 years.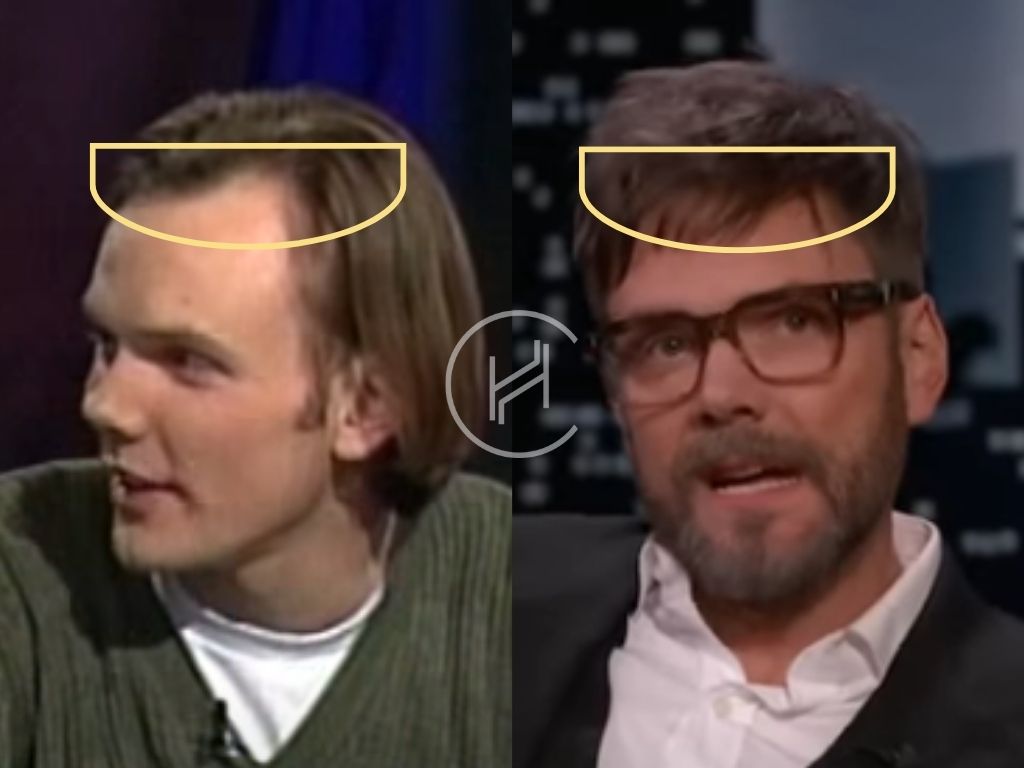 Joel McHale Before And After Hair Transplant
Joel likes his dense, spiky hair, and he stated in an interview that he may have gone overboard. He is nevertheless happy with the results of his multiple hair transplant surgeries. It is important to note that timing is everything when it comes to thinning hair. This is because one must still have healthy hair grafts on the donor area to undergo a hair transplant.
Back to Joel, we see a dramatic change in his hairline along with the overall thickness of his hair. His temples are back to how they were in his twenties, his crown area is dense as the rain forest and the top of his head has clearly had some extra TLC.
Satisfied with his results, McHale did not hold back from recommending the procedure to anyone suffering from hair loss. "Hair transplant tech has gone bananas, it's a shame not to take advantage of it!" he says.
It is not only a privilege for big names after all, so why not listen to his advice?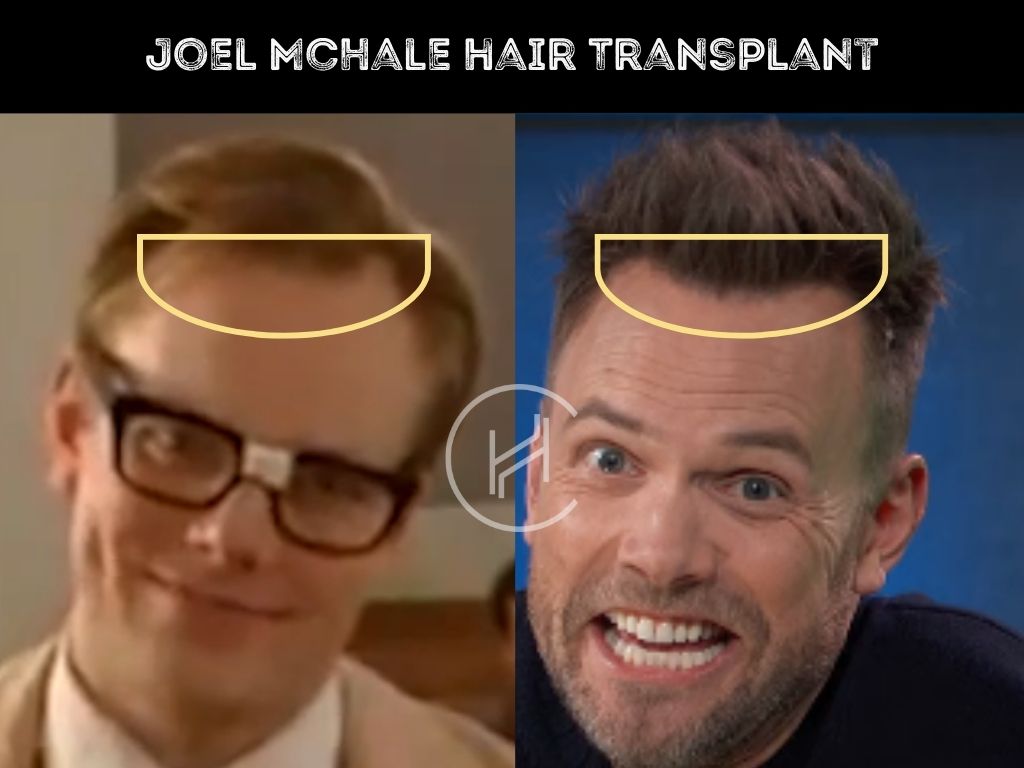 Does He Use Fake Hair?
To be frank, the actor and TV host is far from using fake hair. The truth points to the opposite direction despite his refurbished looks. He has undergone multiple hair transplants and what he has on his head is very much his own.
When it comes to altering the way we look in terms of how much hair we have on our scalp, wigs, or fake hair are a thing of the past.
Is It Possible To Get A Hair Transplant Like Joel McHale In Turkey?
As a topic of cosmetic interest, a hair transplant may be more out there when celebrities do it but it is in fact a solution within the reach of all of us. Since most of us aren't household names, we may not necessarily book a consultation with a top Hollywood surgeon but opportunities are out there.
Hair transplants differ from certain other cosmetic interventions in that they aren't out of the reach of the mainstream public. What is necessary is to seek out information and dig deeper into what is available and where.
Although Turkey ranks as number one country for the success rate of hair transplant operations performed, it won't be just to say that this is the case in every single clinic.
There are some outstanding surgeons and clinics though where you can get a top-quality hair transplant experience from a surgeon with years of experience in the skill.
Also important to state that unlike what most might think, the reason why top-quality hair transplant prices are much more affordable in Turkey isn't the dirty competition on price. It's the natural result of the country's high population and thus producing more competitive surgeons as much as the low cost of living.
Based on the opportunities out there, there's zero harm in investigating what's on offer and to your benefit.