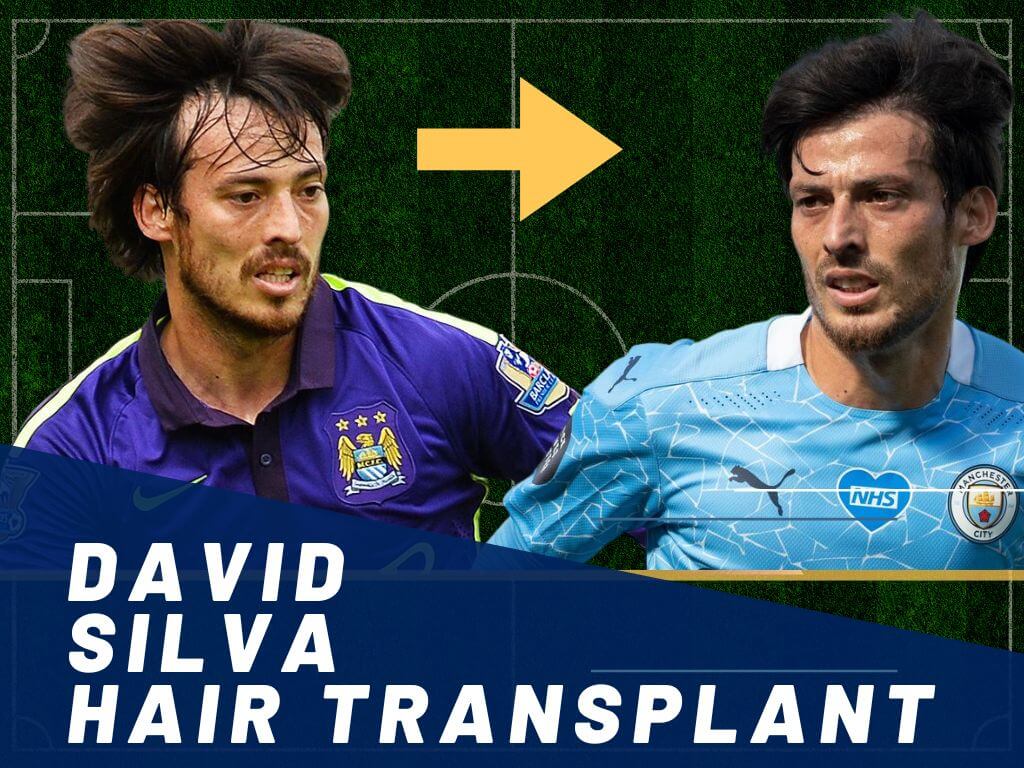 The Spaniard football star, now aged 36 is regarded as one of his generation's most gifted midfielders. Silva is Spain's fourth-highest scorer with 35 goals scored for the Spanish national football team.
Now that we have refreshed our memories about Silva, let's take a look into his problem-solving ability about his hair loss.
David Silva Hair Loss
The much appreciated talent started showing signs of a receding hairline which was visible even when he had medium-length hair. His receding hairline has been spotted many times in the fields. Even though the rest of his hair was thick, black, and plenty, his hairline was radically shrinking while leaving him with a huge forehead.
Silva seems to have had a Norwood scale 2 to 3 stage of baldness at the peak of his hair loss. The smart person that he is, Silva must have decided to find a permanent solution for his problem while he still had plenty of thick healthy hair to be used as a donor for hair transplant.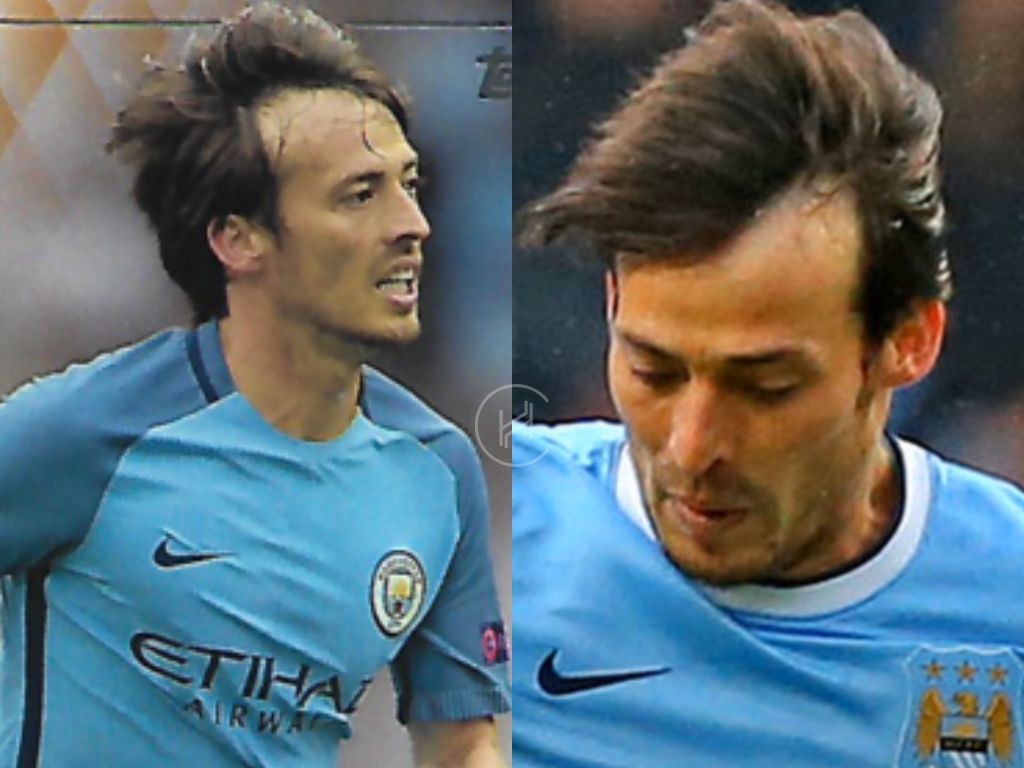 Why Did David Silva Cut His Hair?
After frequenting the fields with the same medium-length hairstyle for many years, Silva was suddenly observed with shaved hair. Not only that but he had a very obvious change in his hairline which was recreated and pulled to the front.
Did He Get A Hair Transplant?
Despite the much appreciated talent's efforts to keep it somewhat quiet, we are not surprised that David Silva decided to get a hair transplant as a permanent solution to his hair loss.
Our professional opinion by the look of his new hairline with shaved head is that he may have received at least 2500 grafts to restore his hairline.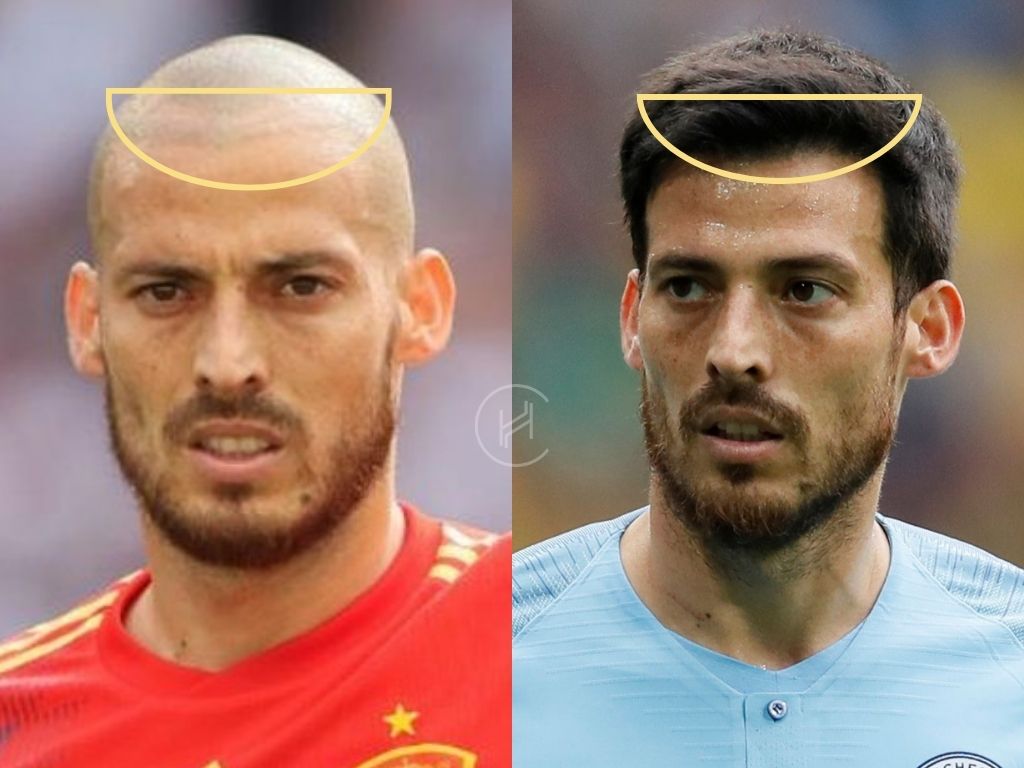 David Silva Before and After Hair Transplant
In his pictures before the hair transplant, Silva appears with hair that looks shiny, plenty, and thick. However, it was also quite obvious that he was combing his hair in ways that covered his receding hairline.
The state of his receding hairline can be observed and spotted in many sweaty pictures from the fields.
After the hair transplant, we see him with a shaved head, highly likely to be at least a month after the hair transplant procedure which is a smart move with great timing as the freshly transplanted hair starts to grow.
His hairline is visibly much lower with a border that wasn't there before. We observe from his before & after photos that the hair transplant achieved to move his hairline to the front for almost two centimeters. It suits him really well while looking very natural.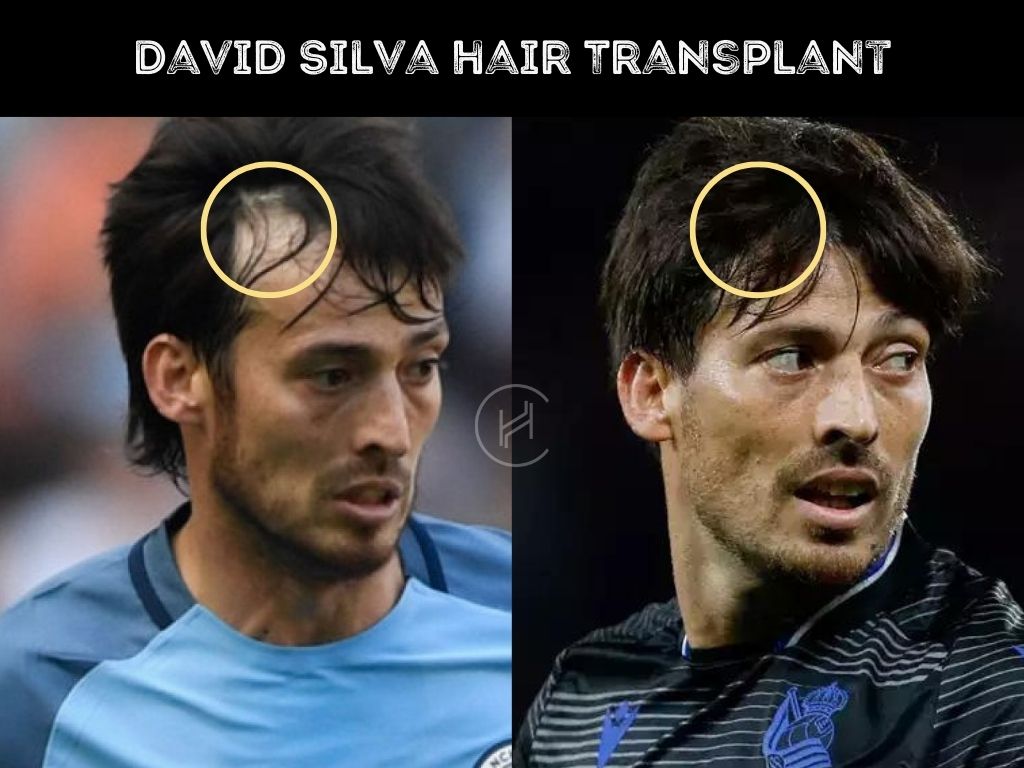 How's David Silva's Hair Now?
Silva seems to have been very conscious about his post hair transplant care as well the different stages of hair growth in recipient areas. We saw him gradually and very slowly lengthen the size of his crewcut after probably waiting out the shedding and patching which sometimes happens as part of the healing process.
After 4 years of his hair transplant, his hair now looks fantastic, natural, dense, and very much his own.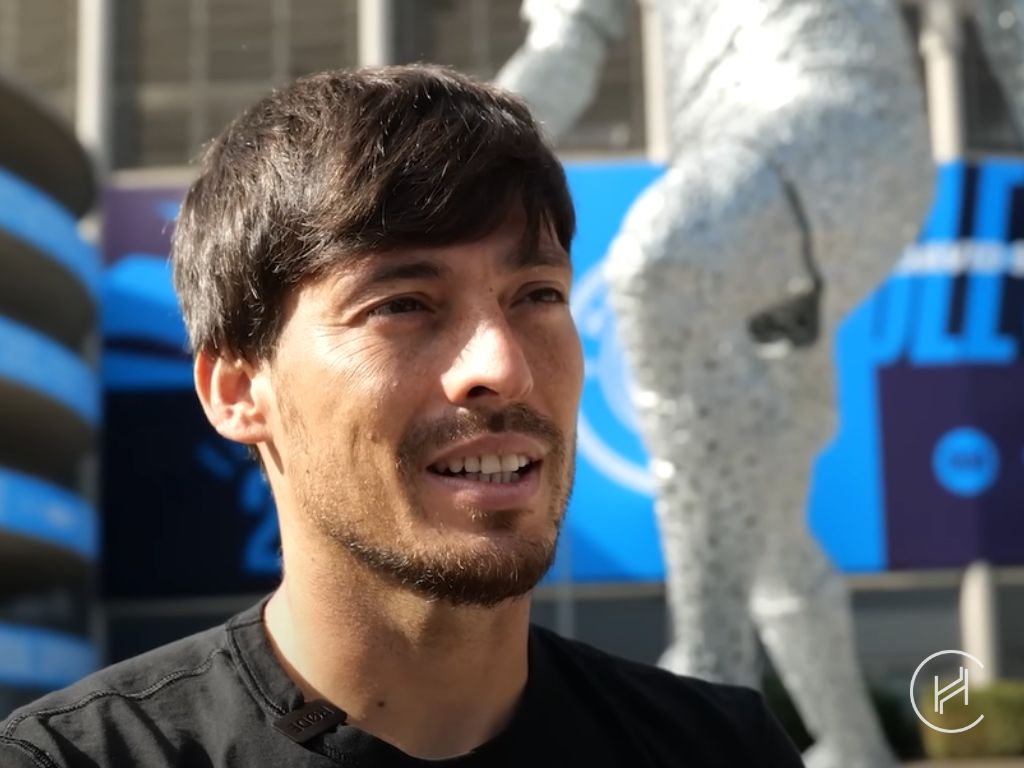 Where Did David Silva Get His Hair Transplant?
We are almost sure that he got an FUE (Follicular Unit Extraction) done which is a technique in which donor hair grafts are extracted and replanted in the recipient area one by one. The FUE method results in amazing outcomes while offering a much faster healing time.
In terms of where he may have gotten the hair transplant done since he was playing for Manchester at the time and living in the UK, the most likely scenario is that he underwent the procedure in the UK. Rumor says that he paid around £30.000 for his hair transplant in the UK, which is relatively a very large sum compared to other destinations and clinics which perform the same quality transplants for much, much less.
Is It Possible To Get a Hair Transplant result like David Silva in Turkey?
It's not only possible to get David Silva's hair transplant in Turkey but also much more cost-friendly. For a fraction of what we heard he paid (which is probably the price high-earning celebrities pay), the highest quality hair transplant procedure is definitely accessible in Turkey.
Having teamed up their long standing history in tourism and hospitality with medical expertise, Turkey ranks as the number one destination for hair transplants worldwide.
Among the many reasons are the country's skilled and well-trained surgeons, competitive prices, high standards of customer service, package deals that cover your transfers and luxury stay for a peaceful mind, great cuisine, friendly people, beautiful beaches, nature, cultural sites, and so on.
If you are looking into starting your hair transplant journey, we definitely recommend that you look into options offered by clinics in Turkey. It may be the most life-changing trip of your lifetime.