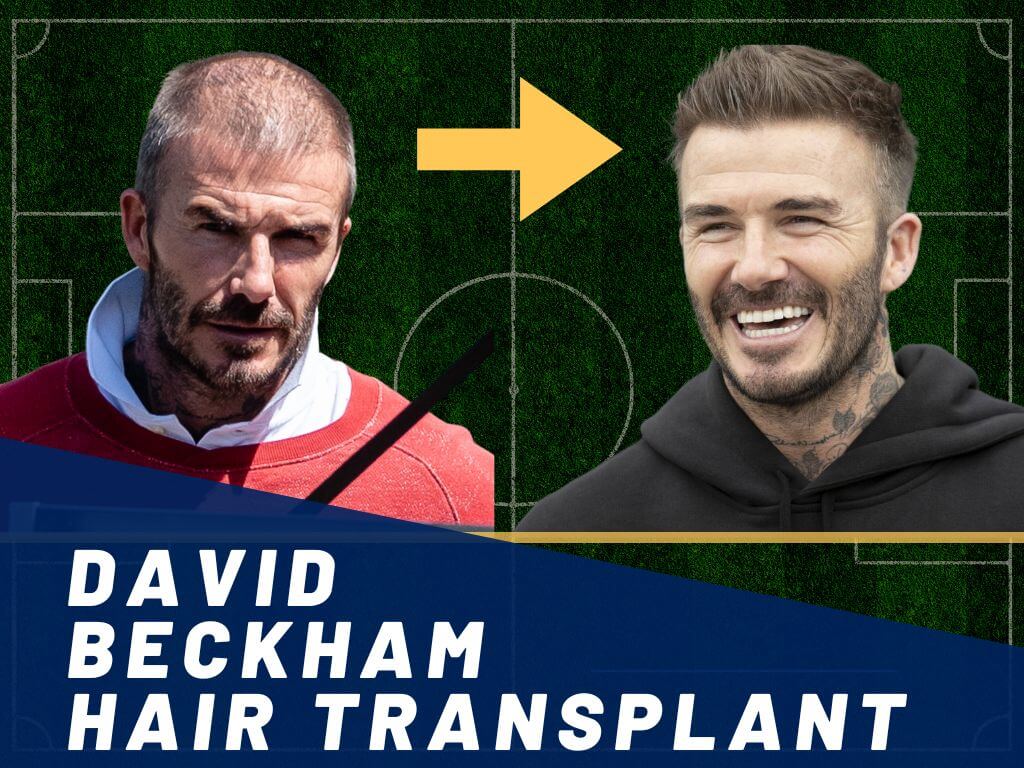 The whole world agrees that Beckham is a giga brand and a global icon! With the fortune he made from his football career, Beckham has become a successful entrepreneur and philanthropist. He has launched several businesses, including a grooming line and a whisky brand, and invested in startups.
What all of these tell us is that he obviously makes the right moves, not letting a hard-earned image go to waste. Taking his accomplishments into account, let's analyze the steps he has taken to overcome his hair loss situation like some other celebrities to see what we can learn from him in this aspect.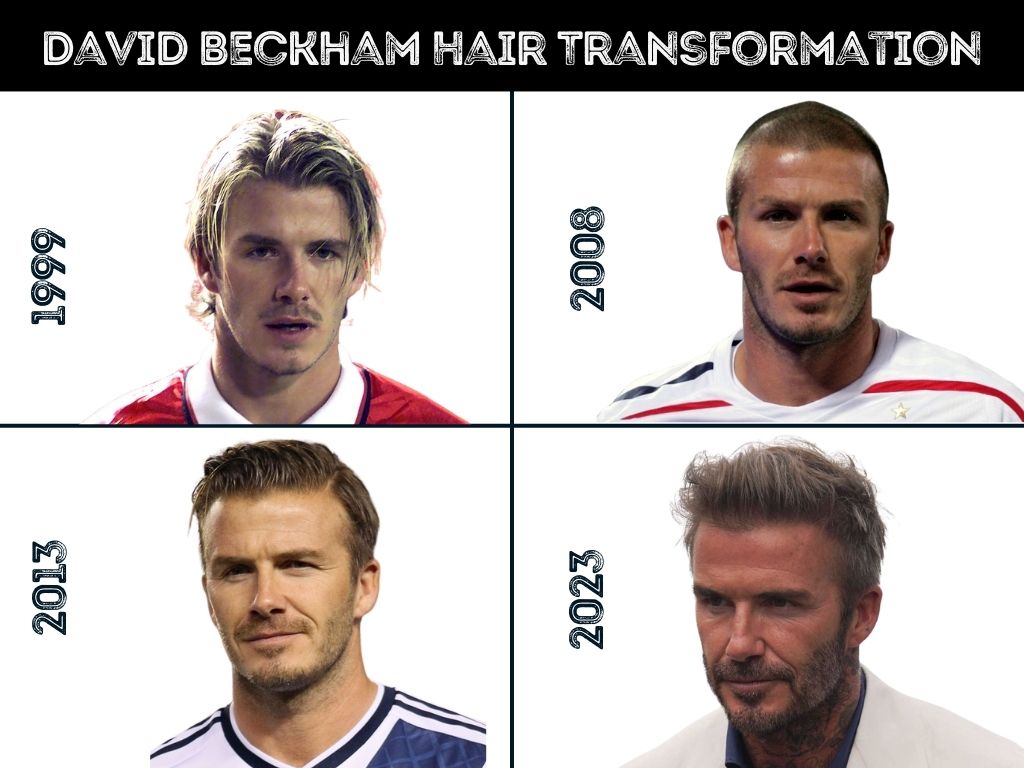 David Beckham's Hairstyles
David Beckham Hair Loss
David Beckham, who first became aware of his receding hairline in his mid-30s, has been outspoken about his issues with hair loss and thinning hair. Beckham said that he was definitely concerned about balding and has given hair transplant surgery some thought (Men's Health interview, 2018).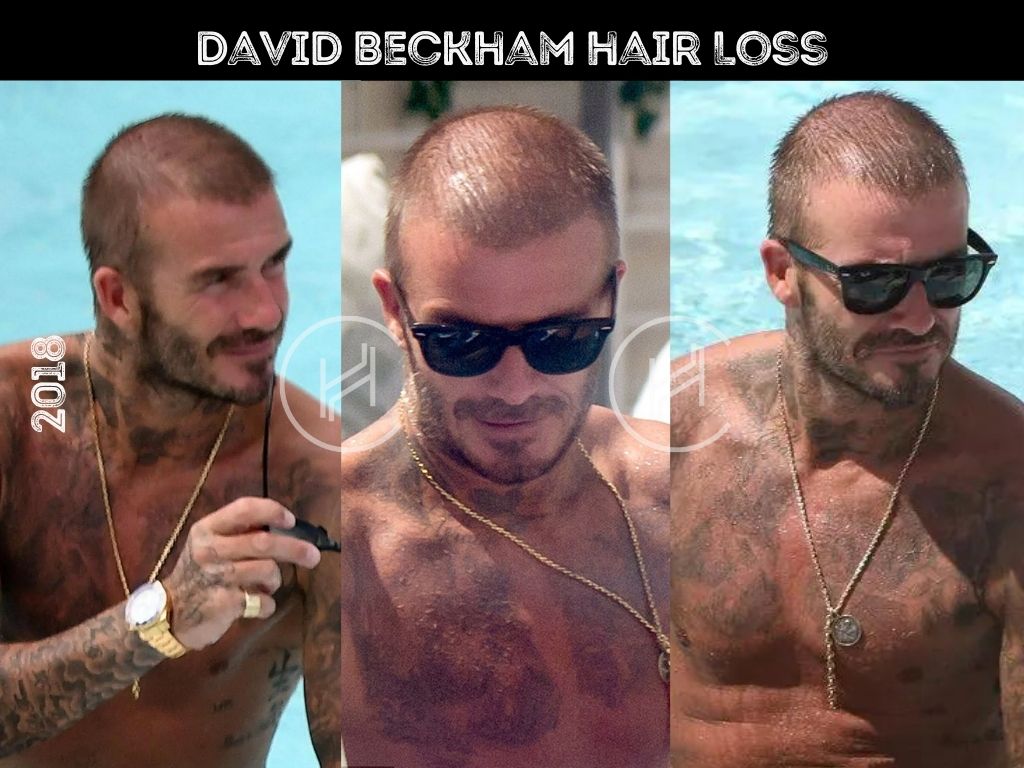 In recent years, Beckham has become a vocal advocate for the stigma surrounding hair loss. He has spoken out about the pressure men face to look a certain way and how it can impact their self-esteem and confidence. In an interview with GQ in 2021, Beckham said, "It's OK to have insecurities and to not feel confident all the time. It's just about finding ways to deal with that."
Has David Beckham had a Hair Transplant?
The quick answer is no, he has not had a hair transplant.
While David Beckham has experienced some hair loss over the years, his hair still appears dense and full, which may be attached to a few factors. His signature hairstyles often involve close-cropped or shaved sides, which can make the remaining hair on top appear fuller and more voluminous; a smart move that is!
Beckham has been known to use hair thickening products and treatments to help combat hair loss and stimulate hair growth.
Ultimately, the appearance of density in Beckham's hair is probably just hair fibers; a type of cosmetic hair loss concealer that contains fibers.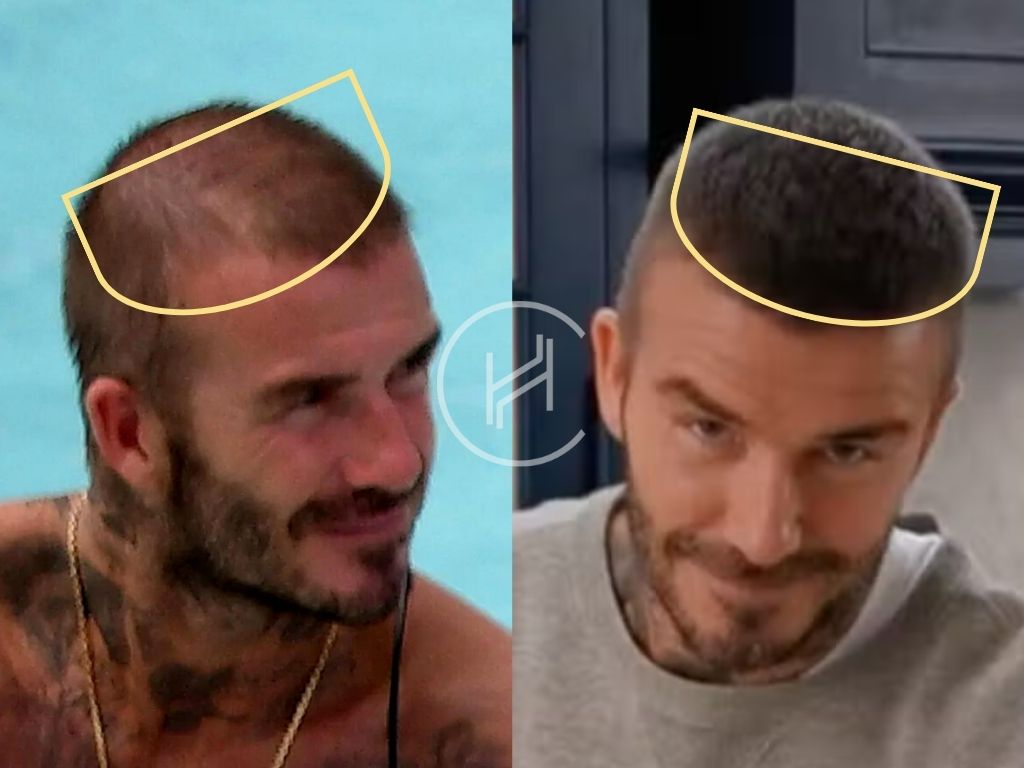 Has David Beckham had a Facial Hair Transplant?
There is zero evidence that David Beckham has had a facial hair transplant. Beckham is known for his well-groomed and styled beard, which he has been playing around with for many years.
It is possible that Beckham grooms his beard really well, applying beard oil or using styling products to create a more polished look but hey, who doesn't?
Which Hair Loss Products he might be using?
Beckham leaked the info himself that he has experimented with a number of tools, as in hair thickening shampoos, laser therapy, and vitamin supplements, to prevent hair loss. He has also experimented with several haircuts that may be used to hide thinning hair (smart styling).
If you didn't know, Beckham has also taken part in a successful hair product business. He teamed up with a well-known British grooming brand to create a line of hair and skincare products for men. The grooming line includes a wide range of hair products; shampoos, conditioners, styling products, and grooming tools, all designed to help men achieve the Beckham look. These products also feature natural ingredients like spirulina, quinoa, and charcoal, are vegan-friendly and cruelty-free (and probably gluten-free i.e. everything sweetly marketable).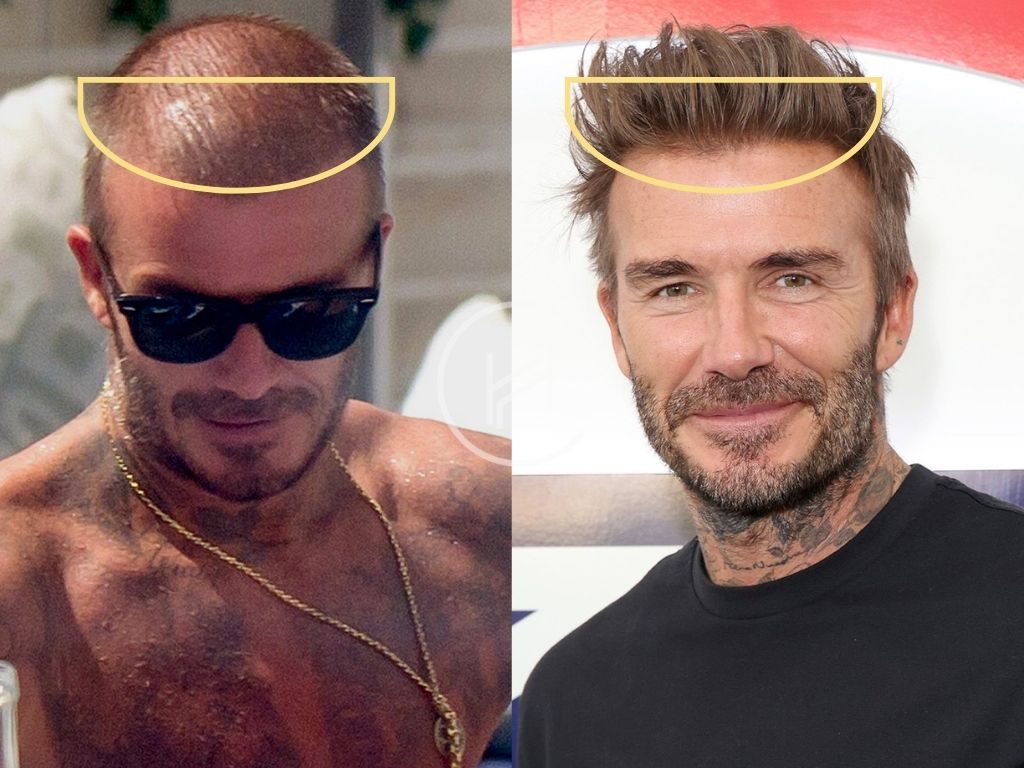 Overall, David Beckham's hair product business has been a major success, with his products being sold in over 19 countries worldwide. His commitment to quality, innovation, and sustainability has come a long way, and done his own hair well as he claims to use products he helped create.
Which Football Players had a Hair Transplant?
To no one's surprise, hair transplants are increasingly popular among football players who are conscious fellas about their appearance. While some choose not to disclose the truth behind it, others have been open about their hair transplant surgeries. Here are a few famous football players who have had hair transplants:
Wayne Rooney – The former Manchester United striker underwent multiple hair transplant procedures. Rooney's hairline had been receding since his early 20s, and he reportedly spent around £30,000 on hair transplant surgeries to restore his hairline.
Cristiano Ronaldo – The superstar reportedly underwent a hair transplant procedure in 2013 to address hair thinning. While Ronaldo has never confirmed the procedure, he was photographed with a shaved head shortly after the surgery, which suggested that he has more probably undergone a transplant than not.
Antonio Conte – The Italian manager, who has coached Juventus, Chelsea, and Inter Milan, underwent a hair transplant procedure in 2018. Conte had been experiencing hair loss for several years and opted for a transplant to restore his hairline (and he rocks it!).
Xabi Alonso – The former midfielder underwent a hair transplant procedure in 2017.
David Silva – Silva underwent a hair transplant procedure in 2020.
James Collins – He underwent a hair transplant procedure in 2019 to restore his hairline.
Ryan Giggs – The former Manchester United player underwent a hair transplant procedure in 2017 to improve his appearance permanently.
Didi Hamann – The former German midfielder was early to the game and underwent a hair transplant procedure to restore his hairline in 2013.
These are just a few examples of famous football players who have had hair transplant surgeries. The number is, in fact, tenfold, however, the majority choose not to disclose it publicly (as if we won't notice).
Planning to have a Hair Transplant? Reach us to achieve the best possible results!
Hair transplant technology is considered the second best thing that happened this century after the invention of smartphones. It's also probably a much simpler procedure than you think it is if you find the right place to get it done.
Just to make sure we can help you make an informed decision; the right place stands for a world-standard clinic that has licensed, experienced, and highly skilled surgeons, not to mention cutting-edge equipment and a great reputation.
You may also be shocked to find out that it isn't all that costly to get your hair back permanently, choosing the right place. With a globally famed reputation, Heva Clinic in Istanbul, Turkey is considered one of the top clinics in the world that ticks all the boxes.
While you should do your own research, we're here to remind readers that the same quality results are achievable affordably in a country like Turkey due to the low cost of living that naturally provides lower hair transplant prices.
The clinic is also highly ranked to be extremely well organized, taking care of all the details for international patients. All you need to do is to decide and to book. Did we say that they offer a completely FREE online consultation to answer all of your questions and to analyze your individual hair loss situation?
Well, there you go. Since we dropped all the tools and professional advice here, the rest is up to you to take some action.