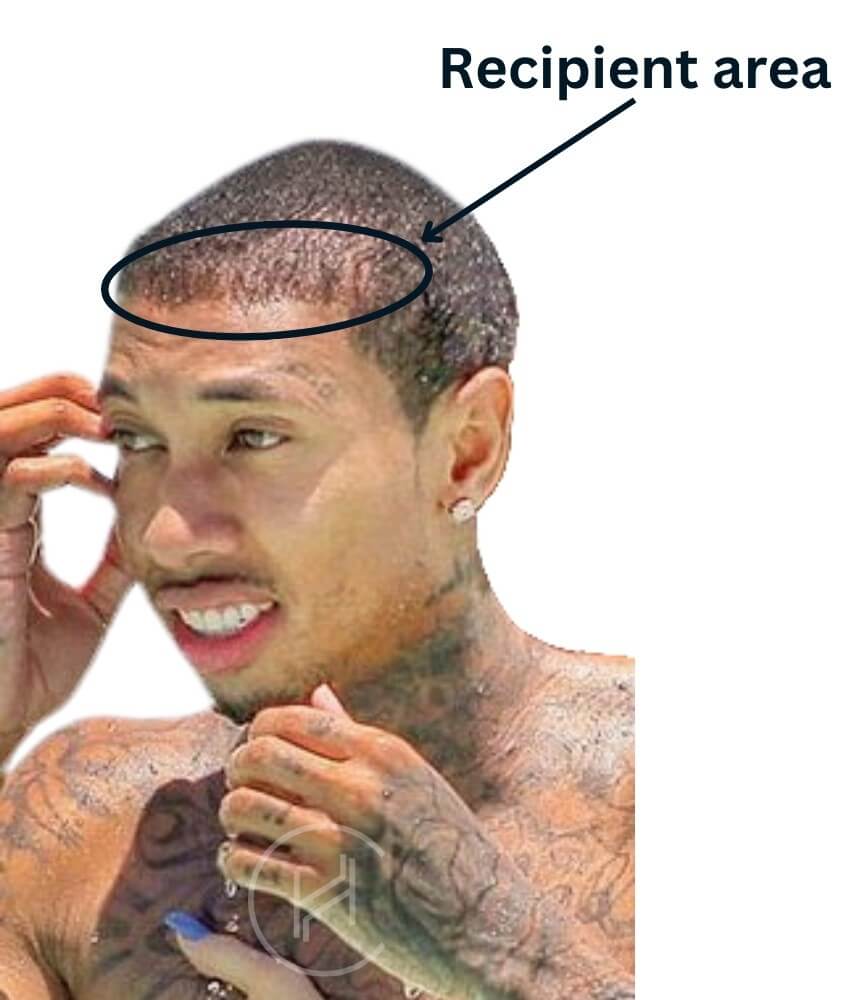 Yes, as we mentioned above, Tyga certainly admitted getting a hair transplant to treat his hair loss in an interview shortly after being sort of exposed by Nicki Minaj on social media in 2018. He was in fact caught up in a nasty argument between Nicki Minaj and her ex and things somehow got to Tyga having a hair transplant.
He responded in humor and explained that he had been losing hair for a while and had made the decision to do something about it. Good on him as an important figure in the eyes of many young fans.
Tyga Before And After Hair Transplant
Raise your hand if you love a receding hairline at a young age. Those who love a receding hairline at any age? Anyone? Well, it just makes us look older and worn out, doesn't it…
Tyga's hairline was simply nowhere to be seen, and certainly not where it was supposed to be. Having moved a few inches back, leaving a giant, shiny, empty forehead on stage, his before and after pictures show the dramatic positive transformation.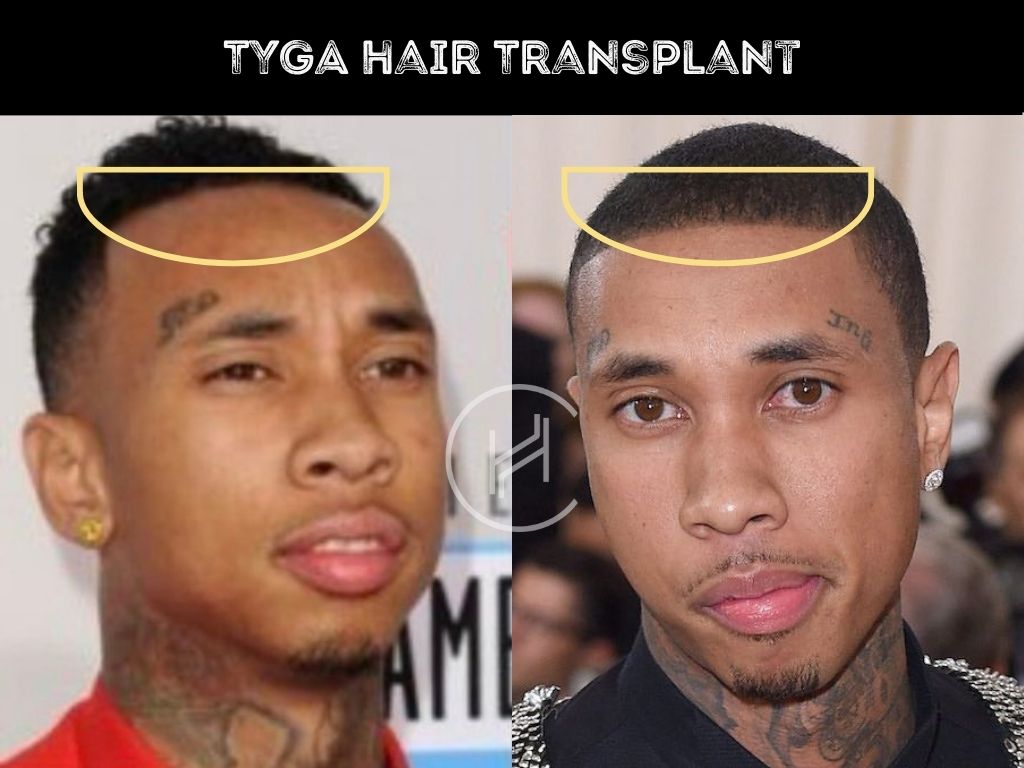 Which Technique Was Used?
Unshaven Follicular Unit Extraction (FUE) is highly likely the method used on Tyga. This method requires each hair follicle to be removed one by one from the donor area which are then transplanted on the recipient region without shaving the donor area. In Tyga's case, that'd be his forehead, and temples leaving him with a brand-new hairline with improved density.
How Many Grafts Were Transplanted?
It's a hard one to nail due to the nature of his hair type as afro/curly hair covers wider area. When we look real close, it can confidently be stated that we're talking nothing short of 2000 grafts if not more.
Post hair transplant Tyga switched from a Norwood scale 3 to a 0, and that's quite a remarkable transformation usually achieved with at least 2000+ grafts. Just to clarify, one hair graft often holds more than one hair.
Who Was Tyga's Hair Transplant Doctor?
Tyga promoted his hair transplant doctor and posted the contact information of hair transplant surgeon Dr. Craig Ziering right away when his secret was revealed online. Dr. Ziering has clinics in California, Las Vegas, and New York but Tyga was treated in his home town California.
Tyga's doctor seems to handle a good amount of celebrities and got our attention for being brave enough to treat afro textured hair. Now, this is interesting because it is much more difficult in many ways to transplant textured hair. Most surgeons aren't able to achieve the same success rates on their afro haired patients compared to those who have straight hair.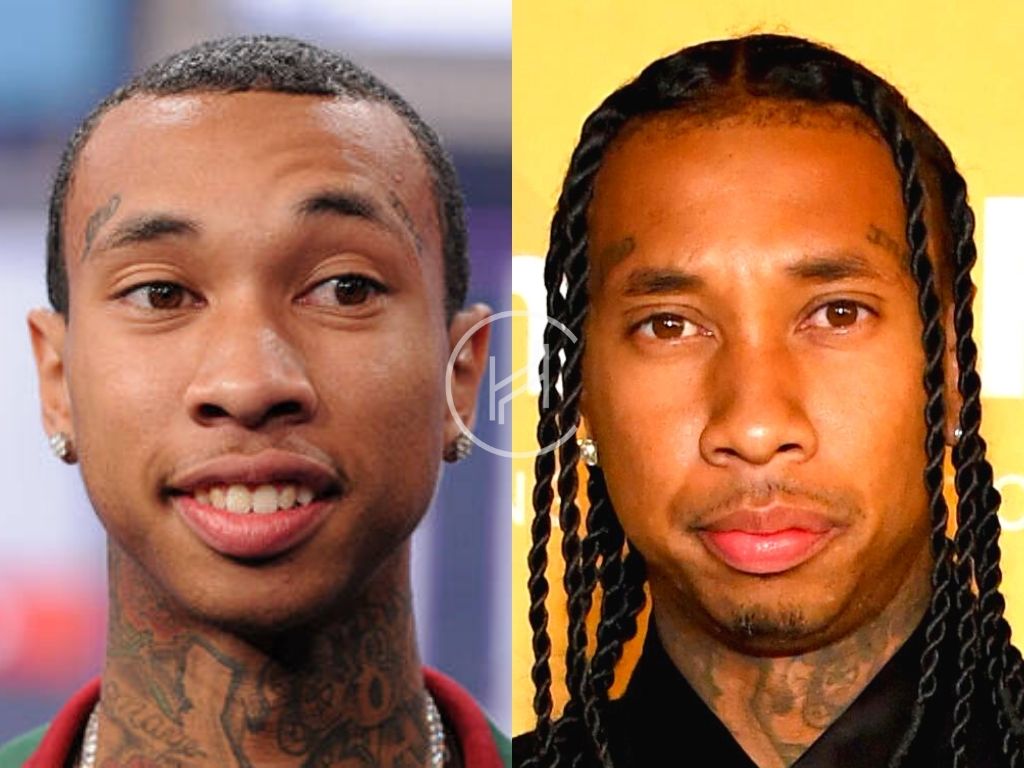 Was Tyga's Hair Transformation Successful?
We can say it was definetely above average. His hairline has been lowered quite visibly in a very straight line. It is unknown whose decision this was but a more subtle and natural-looking hairline could certainly be on the cards in the hands of a different surgeon.
As a result, Tyga's hair held up alright until now, which means that his body accepted the transplant. Considering that he is still somewhat young, he should be on a very strict hair care regimen for the rest of his life.
Planning To Have A Hair Transplant? Reach Us To Achieve A Better Result Than Tyga!
Although we mostly hear and see hair transplant stories of celebrities, a considerable amount of everyday people have been frequenting hair transplant facilities in the past few years. It is great to see that the stigma and shame around getting something done surgically are quickly evaporating.
If you belong to the majority who suffer from hair loss, just know that it is one of the most common conditions, regardless of ethnicity. Luckily for us, hair restoration success rates have improved greatly, given that you chose a decent, professional hair transplant clinic.
Backed by thousands of happy patients whose lives have been changed, Heva Clinic in Istanbul offers a completely FREE online consultation to start your hair transformation journey.
Keep in mind that when it comes to hair loss, delaying your dreams is simply refusing to heal. Get your hair back when you can…