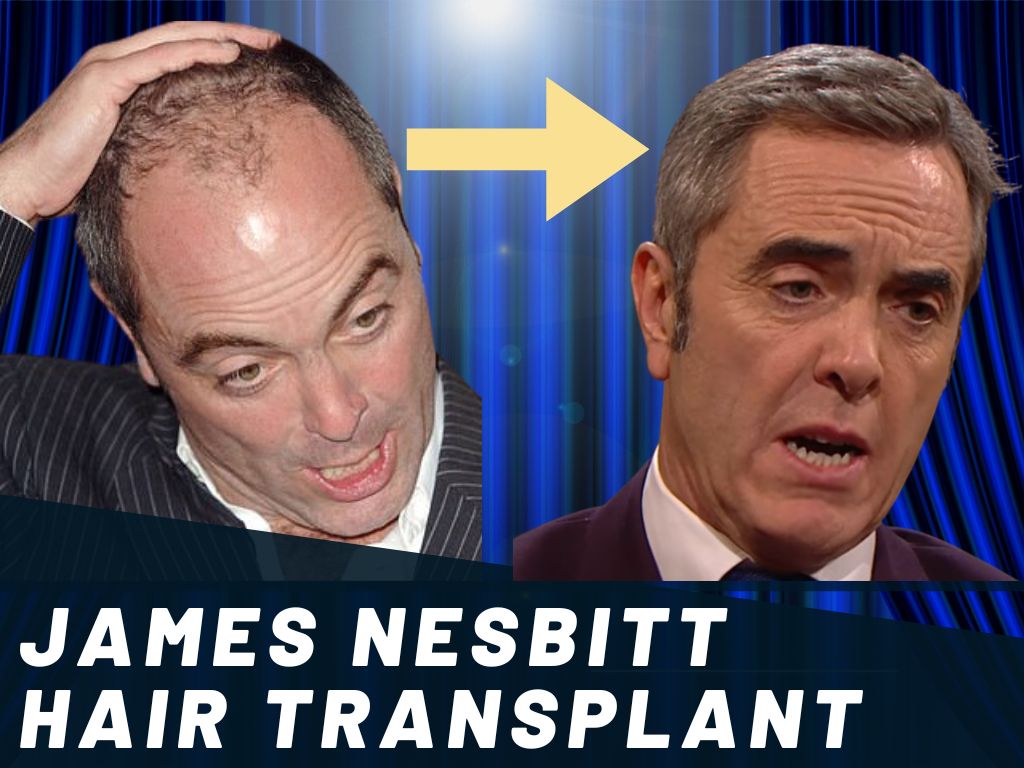 We may read countless personal development books, join courses and even hire a life coach to regain the confidence we once had earlier in our lives. Little do we know that the loss of nerve and pride is not related to our wealth, family, or mid-life crisis. In a visual world where looking pleasant is a very important nuance in how we feel about ourselves, why is it so hard to see that hair loss alone, has a great impact on our self-confidence?
We're here to uncover James Nesbitt's battle with hair loss like plenty of other celebrities, and his long journey with several hair transplants over the years, resulting in a happy ending. Make sure you scroll down slowly to digest this informative read.
James Nesbitt Hair Before And After Hair Transplant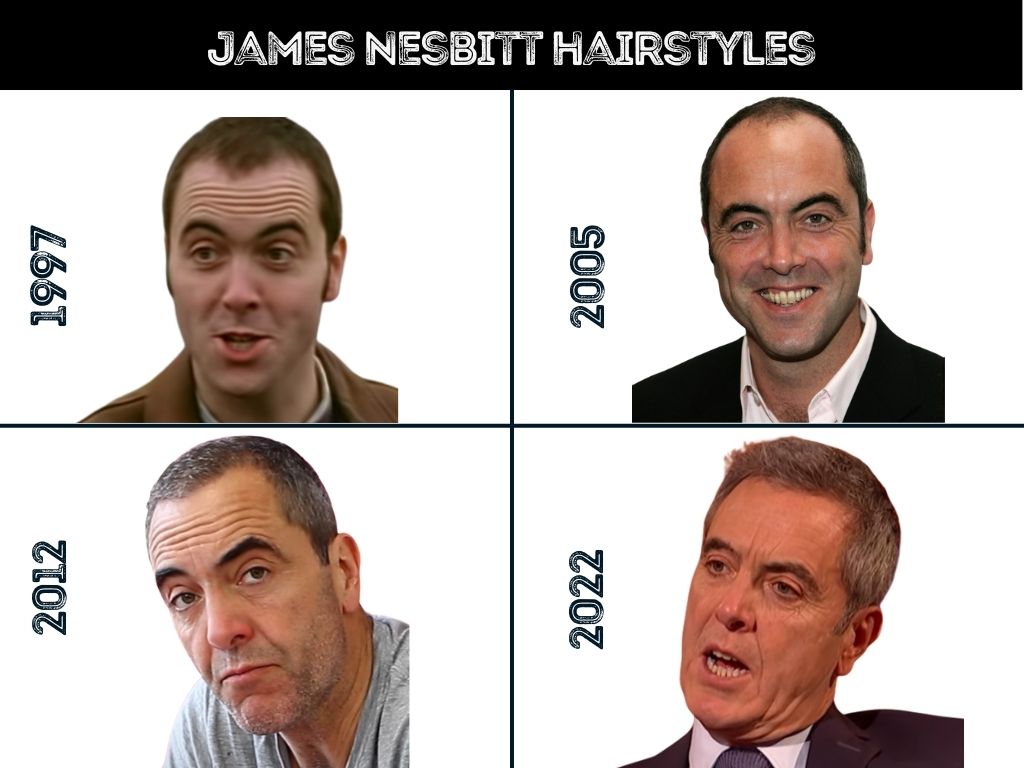 Nesbitt started to worry about his hair loss when he reached his 30s and he was pretty fast to do his research to find a solution. Each individual loses their hair at a different pace depending on genetics and stress levels, so perhaps the most critical observation we need to make is "how fast?".
In his case, Nesbitt has had several hair transplants over the course of 15 years. The most astounding results are seen when his 1990s pictures are compared with the results of his last procedure. The dramatic improvement is clear as day while also looking very natural.
Nesbitt believes that undergoing hair transplants helped him land better roles, as is the case for any actor/actress who cares to look and feel their best.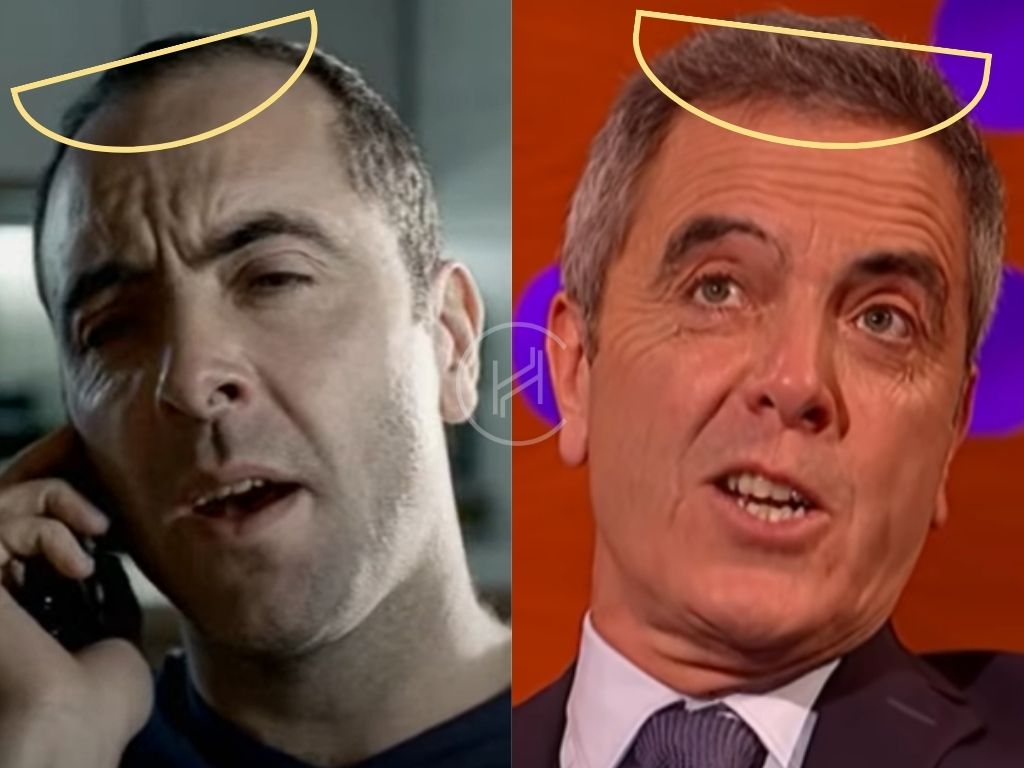 When did James Nesbitt had a Hair Transplant?
Not only Nesbitt has had several hair transplants, starting in 2007 but he has also been open about suffering from alopecia. Nesbitt can be described as a hair transplant advocate when the topic is mentioned, happy and open to sharing about his personal hair transplant journey.
In an interview, he mentions that his hair loss was so heavy on him that it was painful to gaze in the mirror and that his confidence had never been lower. He recalls how severe hair loss affected his psyche, and how much he missed his curly and thick high school hair.
Kudos to James Nesbitt for seeking positive change and a solution to his suffering.
How Many Hair Transplants Has James Nesbitt Had?
Nesbitt admits to having had two hair transplants prior to 2013. In total he achieved the results he wanted after 5 hair transplants, keeping it natural and gradual by choice. He is rumored to have had a polishing touch during lockdowns which may or may not be considered a 6th transplant.
Just to be clear, in most cases in 2020s, a single hair transplant can provide the results that we want. Remember that medical technology is advancing at a rapid pace. The tools and techniques used when Nesbitt had his first few hair transplants are now outdated not to mention that surgeons have much more experience.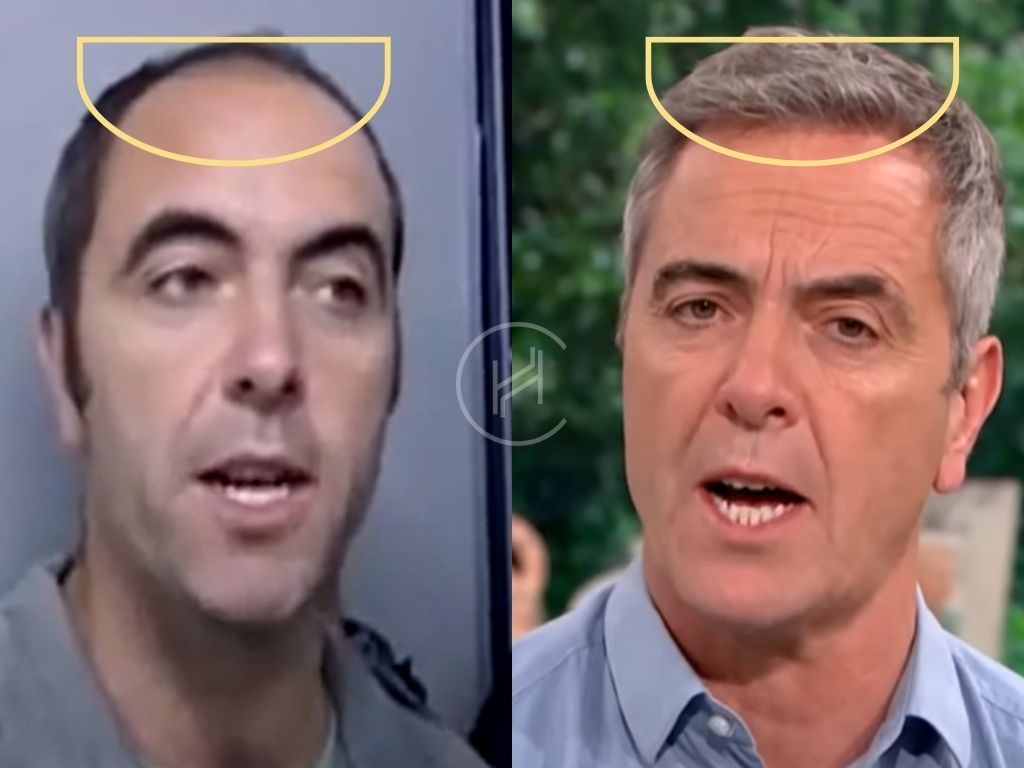 How Much Did It Cost?
It is not easy to calculate the total real-time value of what Nesbitt paid for the series of hair transplants he had over the years. Although now more in value, due to inflationary fluctuation, he may have spent well more than £70,000 on hair transplants.
However, this is not the lesson nor the cost we wish you to internalize. It is possible to land in a top hair transplant clinic and get your hair procedure done by a superb surgeon for a fraction of what celebrities pay for. We're talking about much less and will provide you with a vivid example: Let's say you need 2000 grafts transplanted to cover your balding temples and to refill your diminishing hairline. Did you know that a hair transplant as such may only cost you around US$2500 at a top clinic in Istanbul, Turkey? To make your journey seamless, trusted clinics also take care of all details such as transfers and luxury accommodation for you.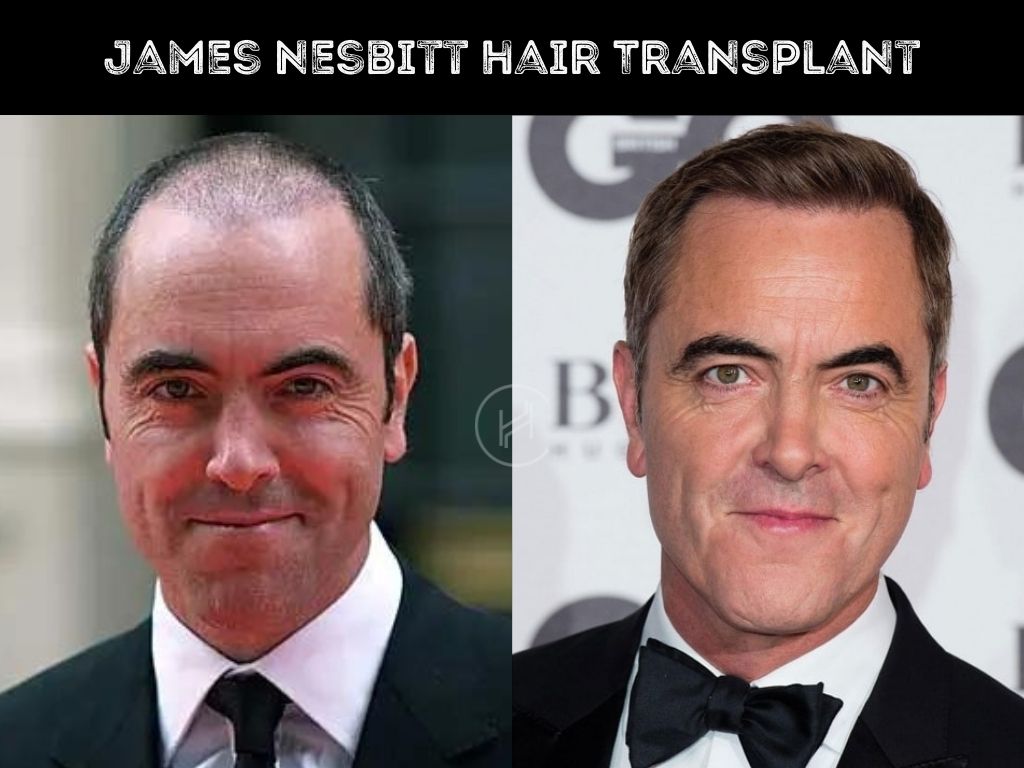 Planning To Have A Hair Transplant? Reach Us To Achieve A Better Result Than James Nesbitt!
"I got advice that was going to really change my life. But I was allowed to make the decision," says Nesbitt about the day he first walked into the hair transplant clinic.
As mentioned above, watch closely your own pace of hair loss and make a timely decision when you still have healthy donor hair intact.
With a free online consultation on offer, you have the chance to ask all you have in mind to the clinical team at Heva Clinic in Istanbul. With high-tech facilities, top surgeons, the best-rated patient care in the world, and 98% success rates, it may as well be a crime not to book it! Great opportunities are best enjoyed when turned into reality…