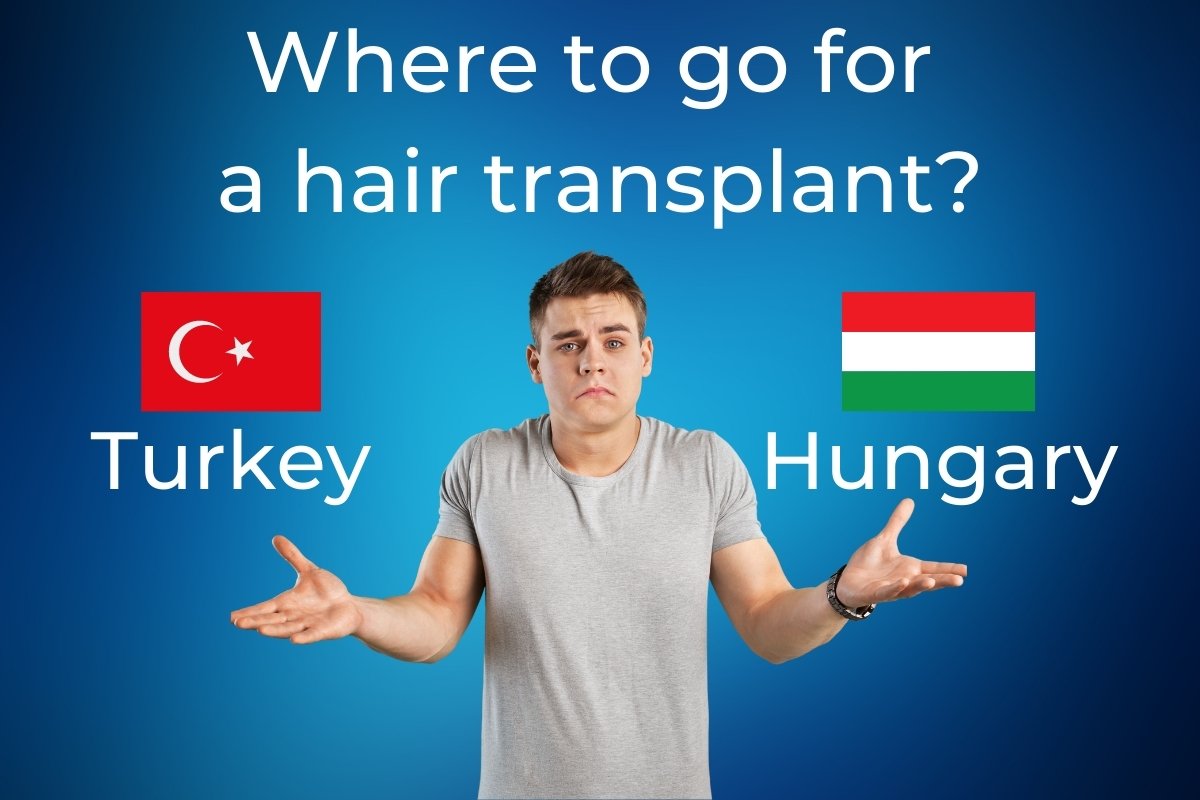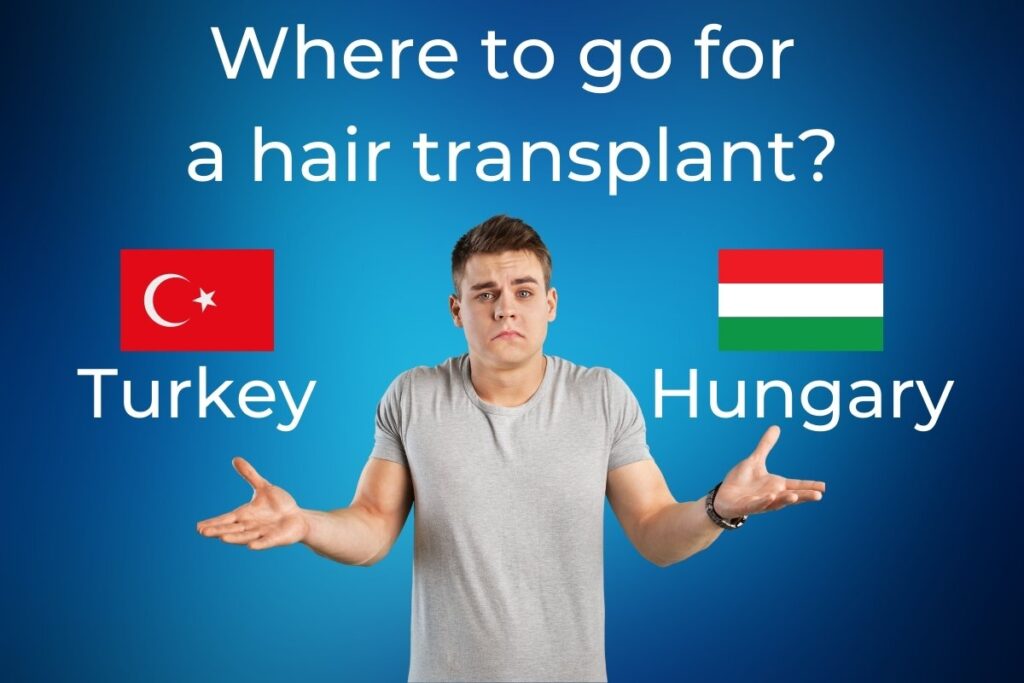 Landlocked in the central part of Europe, Hungary's most eye-catching feature may be its magnificent architectural heritage and healing mineral spas. With a small population of just below ten million inhabitants, Hungary still showcases a visible influence left by the Ottoman and Roman Empires.
Lately, we've been seeing Hungary entering the hair transplant sub-section in the medical tourism industry. This guideline has been put together for those who are in search of the best hair transplant destination in the world, and to explore if the cost, facilities, skill, and journey created by Hungary match that of Turkey, the leader of the hair transplant leaderboard internationally.
1. Costs in Turkey vs Hungary
Let's first start looking into the GDP per capita for each country to have a grasp of the reasoning behind the costs. With around $19,000 per person annually, Hungary stands as one of the lower-income per person countries in Europe compared to western European nations.
Starting from $3,250 and up, Hungary offers hair transplant operations mostly at clinics in Budapest among other smaller cities.
Turkey's GDP per capita stands at $9,500 and the country offers unmatched opportunities for the cost of a hair transplant with a lifetime guarantee starting at $2,200. Most clinics in Turkey provide packages for international patients that turn the hair transplant journey into an unforgettable and valuable experience that include VIP airport and clinic transfers, luxury hotel stays, doctor consultations, pre-operation health check, all medications, aftercare along with the best customer service in the world.
2. Surgeons in Turkey vs Hungary
Like any other procedure, a hair transplant surgery must be appropriately handled by licensed and experienced surgeons. While in Hungary, the time and experience spent so far in the specific area of hair transplants are still fresh, but the surgeons go through quality education and Hungarian medical schools are reliable.
The skill and hours of expertise of Turkish surgeons however are unmatched. Hair transplant surgeons manage skilled and experienced teams of technicians who go through extensive training specific to harvesting and transplanting hair follicles.
It is common to get mesmerized by your first doctor consultation face to face with your surgeon, as they have deep knowledge about the topic and the ability to explain the techniques suitable for each case. Clinics and hospitals alike are heavily inspected by the Turkish ministry of health as well as international bodies.
3. Expertise in Turkey vs Hungary
Facts and figures show that Hungary's history of expertise in the specific field of hair transplants is limited to that of the long-standing history of Turkey.
Since the most important factor is the surgeon's expertise and skill, it's a good idea to ask detailed questions to your doctor about their background and professional life. You may want to know the answers to how long your surgeon has been practicing, their hours of experience specifically in hair transplants, their license and memberships to international medical organizations, and so on.
Don't be shy to ask any of these questions for your own well-being so that you can make an informed decision about your life-changing experience.
4. Hair Transplant Results in Turkey vs Hungary
A healthy starting point to measure hair transplant results anywhere would be to go through the reviews of actual people who have been through the experience. Reviews don't lie and you may even request the contact of previous patients to ask your heart out about all that you want to know. If a clinic does not want to provide you with previous patient contacts or reviews, leave a question mark next to the name of those clinics before deciding on a final red flag.
Another important factor would be to categorize your hair type and the look that you desire. If you have 4a,4b or 4c afro-type hair, know that there aren't all that many destinations that can help you other than Turkey. For some reason, Turkey also specializes in afro-textured hair transplant and is the world champion in terms of success rates in this very difficult to transplant hair type.
5. Safety in Turkey vs Hungary
Ranking similarly in safety and crime, both countries are relatively safe depending on the cities one chooses to visit. As an example, Budapest compared to Istanbul show extreme similarities in terms of the crime rates ranging from moderate to low.
The kindness of the people is a common feature in both Hungary and Turkey.
6. Tourism in Turkey vs Hungary
Neighboring Ukraine, Slovakia, Romania, Serbia, Croatia, Slovenia, and Austria, Hungary is landlocked and therefore is not considered a summer holiday destination. Predominantly offering natural beauty, art festivals, city walks, and natural springs, Hungary is a bite-sized destination representing Eastern European culture. You can take a look at the country's official tourism website to see the highlights depending on the season you plan to visit.
It would not be wrong to say that Turkey, on the other hand, offers nearly everything. Azure beaches, Aegean and Mediterranean sun, lush green forests, hiking and trekking routes, mountain ranges, a rich cultural heritage, numerous museums and historical sites, music festivals, an endless menu offered by the beautiful people of Anatolia, and an established culture of warm hospitality are on offer for those who chose to visit Turkey.
Despite being probably the most underrated country as a tourism destination, Turkey still stands as the 6th most visited country in the world.
7. Travelling to Turkey vs Hungary
Depending on your country of residence and the means of travel you chose, both countries are easily accessible by plane, road, and train.
Important to note that Turkish Airlines flies direct to 267 international destinations in 125 countries, so chances are that Istanbul is one flight away wherever you are in the world.
Conclusion
Turkey clearly tops the list when it comes to hair transplants, cost, and tourism despite the fact that both nations are equally friendly in terms of the whole experience.
No matter where you look, the data points to Turkey as the most reputable country for a hair transplant, with highly qualified doctors, exceptional customer service, and the most affordable procedures backed by a lifetime warranty in most quality clinics.
Nevertheless, it's crucial to remember that not every hair transplant facility in Hungary or Turkey is the same. Still, your hair loss type and expectations will determine the best clinic for you. You should conduct in-depth research to identify the best solutions for your hair type and to avoid a possible failed hair transplant.