In the promising world of hair restoration, the pursuit of the perfect, permanent hairline has become an art form. While India has long been hailed as a medical tourism hub, Turkey discreetly emerged as a hidden gem specifically in the area of hair transplant procedures.
You may find that there's too much information out there when it comes to the world of hair restoration options and destinations. In this exclusive blog post, we embark on a journey that may change the course of your transformation.
We will be pitting India against Turkey in a fair and fact based hair transplant comparison. As we unlock the capacity of these captivating destinations in terms of hair transplants, you'll soon discover which one of these countries has indisputably claimed the crown as the unrivaled monarch of hair restoration.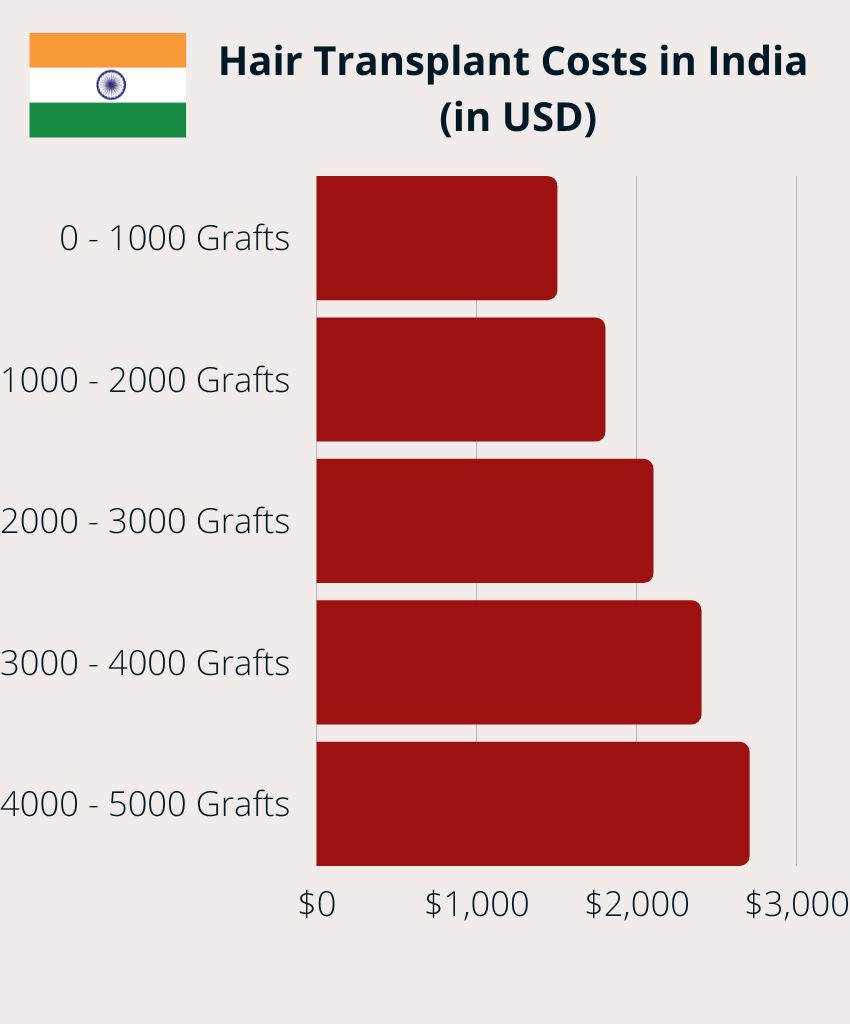 Average Hair Transplant Cost in India
The reason why the perfect hairline is an art form lies in the capable hands of experienced surgeons, able to mimic the natural angle of one's hair structure. But the cost plays a pivotal role too.
In India, the average cost of a hair transplant ranges from as low as $1,500 and up, making it an interesting prospect. However, we would advise you to look before you leap, as hidden costs and added expenses can quickly turn your dream investment into a budgetary dilemma.
How much do 2000 hair grafts cost in India?
For those seeking a modest hair transplant perhaps only filling in receding temples with 2000 hair grafts, the price tag at an acceptable hair transplant clinic in India can amount from $1,500 to $2,500.
How much does 3000 hair grafts cost in India?
Stepping up to 3000 hair grafts may deliver a denser hairline or look in general, but the cost can escalate between $2,200 to $3,000; a substantial jump from the previous range.
How much does 5000 hair grafts cost in India?
For those dreaming of a full and intense hair restoration with 5000 hair grafts should be prepared to invest around $2,200 to $3,500 in India.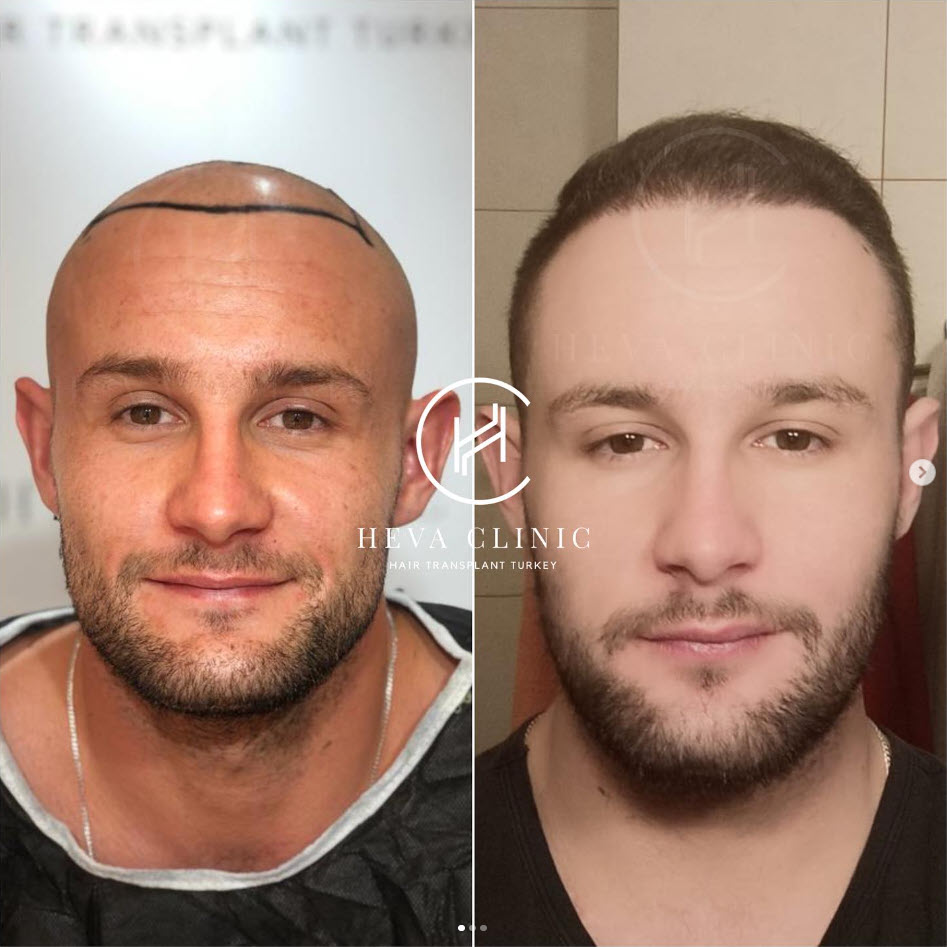 What changes a hair transplant's price?
It is a somewhat complex network of costs, as a number of variables influence the final bill. From the surgeon's reputation and experience, which can significantly impact expenses, to the clinic's location and facilities, and the technique used, there are multiple factors at play.
Delving deeper to research a clinic's track record, credentials, and testimonials will certainly help you make an informed decision.
What qualifies a clinic as the top hair transplant facility in India?
To guarantee your place in the creme de la creme among Indian hair transplant facilities, look for the holy trinity a.k.a. a proven track record of successful procedures, highly skilled surgeons with an artistic touch, and state-of-the-art technology at their fingertips. Only then you can rest assured that you are receiving the best quality treatment available.
When you contact a clinic, do ask what's on offer rather than assuming. Get the clinic to send you an offer clearly stating what's included and what is not.
How to finance a hair transplant?
Financing a hair transplant in India as a foreign patient can be tricky. Most clinics will expect a down payment and that you complete the transaction before the actual hair transplant procedure in one go.
While some clinics offer limited financing options, the devil lies in the details. You should carefully evaluate the terms before putting in your signature.
How do hair transplants in Turkey and India compare?
As we turn our gaze towards Turkey, the true pop star in the hair transplant stage, the contrasts with India become more apparent. Turkey's rise to success as a global hair transplant center has been nothing short of admirable.
With a broad range of packages and a patient centric approach, Turkey offers the perfect comfort pack with no hidden costs. The average all inclusive package starts from $1,500 for a 1500 graft hair transplant. Therefore, in the game of grafts, Turkey reigns supreme.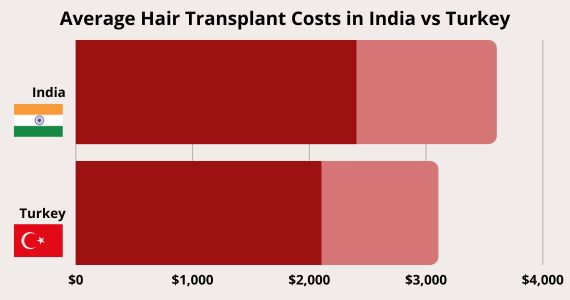 What extras are available in Turkey?
Turkey's allure goes beyond just affordability. The cherry on top of the Turkish hair restoration extravaganza is the all-inclusive packages offered by reputable clinics. The Turkish Delight that awaits typically includes luxury accommodation, airport transfers, hotel-clinic transfers, and post-op care, so everything is woven seamlessly into the experience.
How affordable is Turkey?
Positioned at the crossroads of Europe and Asia, the country's accessibility and affordability have contributed to a thriving medical tourism industry. This has paved the way for clinics to offer competitive prices while maintaining top-notch quality.
Why has better quality/price ratio than India?
Turkey's triumph in the hair transplant industry can be credited to the country's visionary medical doctors, dedicated teams that successfully blend tourism with medical perfection, and their obsession with following the latest medical technology. Frankly, they've figured out the most affordable ways to change lives.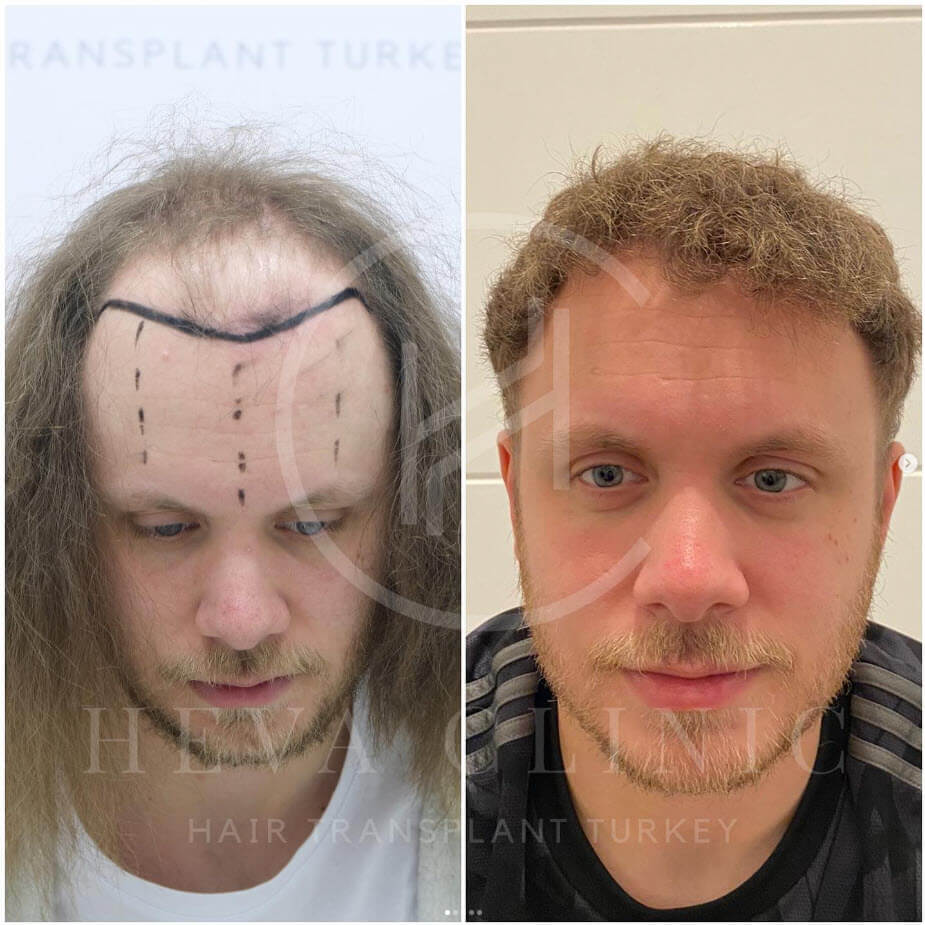 What is included in the hair transplant package in Turkey?
For those recognizing the convenience and value, Turkey's comprehensive hair transplant packages provide ease of mind. Each package typically includes the procedure itself, pre and post consultations with your surgeon, luxurious stays, VIP transfers, attentive patient care with a 24/7 hotline, and a level of hospitality that can't be bought with money.
Conclusion
In this honest comparison between India and Turkey regarding hair transplant supremacy, Turkey emerges as the most loved and trusted destination. Offering unrivaled value without compromising on quality, highly skilled surgeons in Turkey are number one when it comes to hours of experience.
While India undeniably continues to offer different types of non-cosmetic surgeries, the allure of Turkey's all-encompassing hair transplant packages, seasoned experts, and budget-friendly prices place the country on top of the hair transplant pyramid.
For those on a quest for the perfect hairline, Turkey is the place where youthful looks and affordability dance in perfect harmony. So, we say it is about time to seize the opportunity in your hair restoration journey.