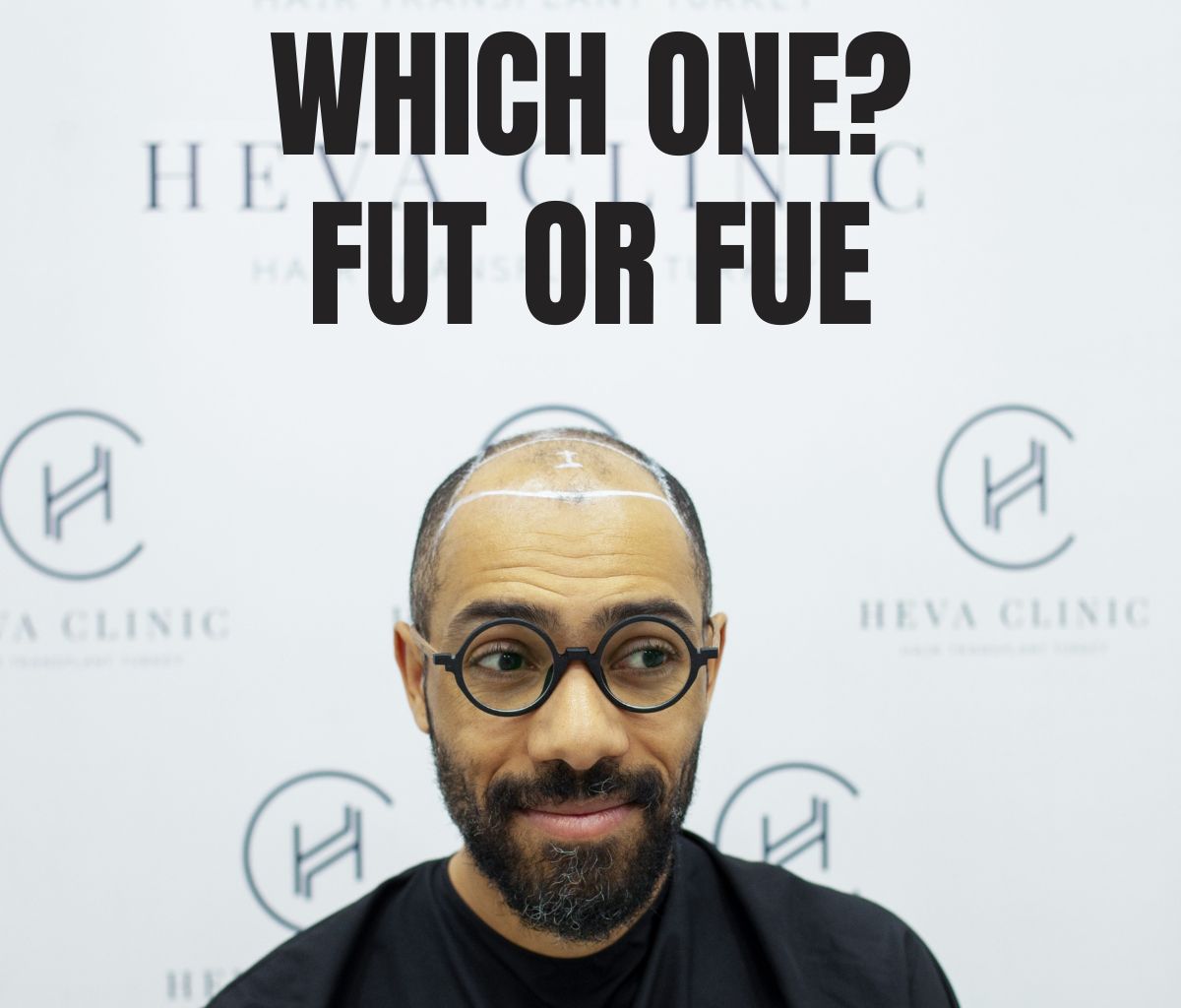 The follicular unit transplantation (FUT) hair transplant, which is also known as strip hair transplant, is one of the earlier hair transplant methods that involves the transplant of individual hair follicles.
The FUT method is one of the first effective long-term solutions to the hair loss problem. This method has formed the basis of more recent hair transplant technologies such as follicular unit extraction (FUE) and direct hair implantation (DHI). But is FUT outdated by these newer methods now or should you still consider it as a viable alternative?
What hair transplant technologies has developed in the last two decades?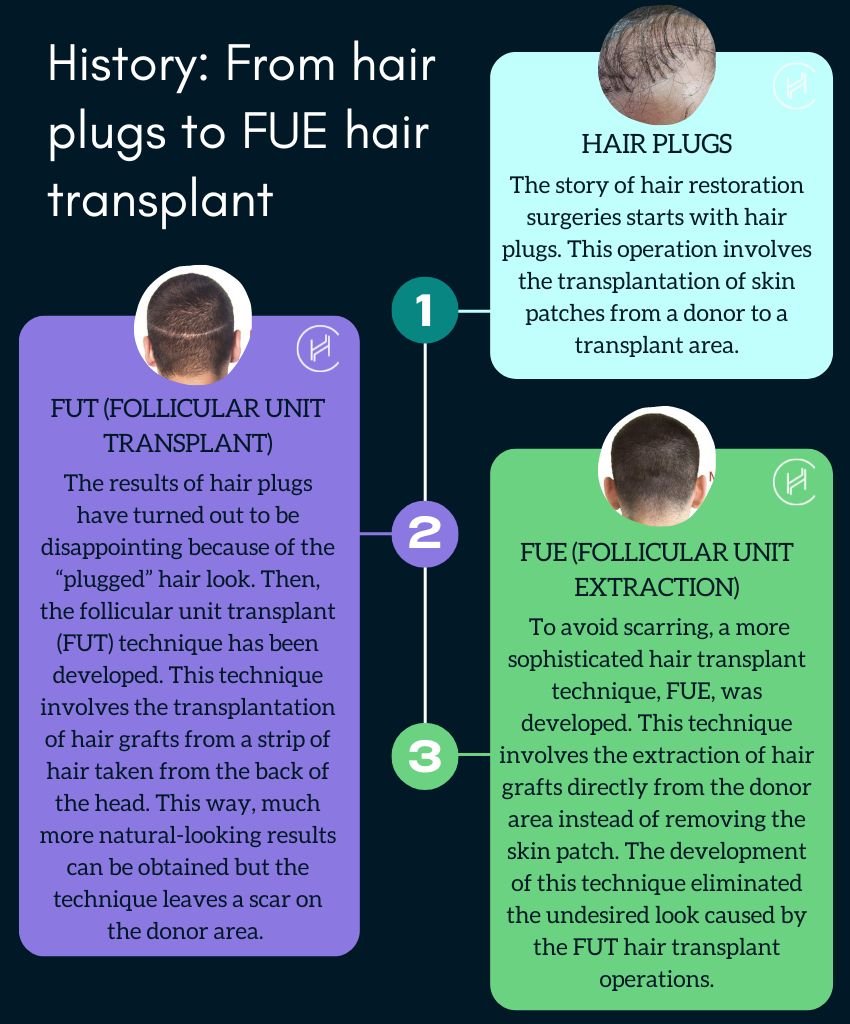 In order to understand the best hair transplant technique, we need to take a closer look into the FUT procedure and its comparison to the FUE method. Click here to go to the FUT vs FUE comparison right away.
FUT/Strip hair transplant procedure
1. FUT hair transplant involves sutures and stitches: your surgeon will first apply local anesthesia to the recipient and donor area.
2. FUT hair transplant involves extraction of the individual hair follicles as a strip of hair which is usually cut from the back of the head: your surgeon will cut a strip of hair that can provide enough hair follicles for the transplant area and starts to extract individual hair follicles for transplantation.
3. Once the extraction is done, the donor area will be stitched back to close the exposed scalp.
4. The extracted hair follicles are then processed and transplanted into micro-incisions created in the recipient area.
5. Once the hair follicles are transplanted, the recipient and donor areas are covered lightly to protect these sensitive areas.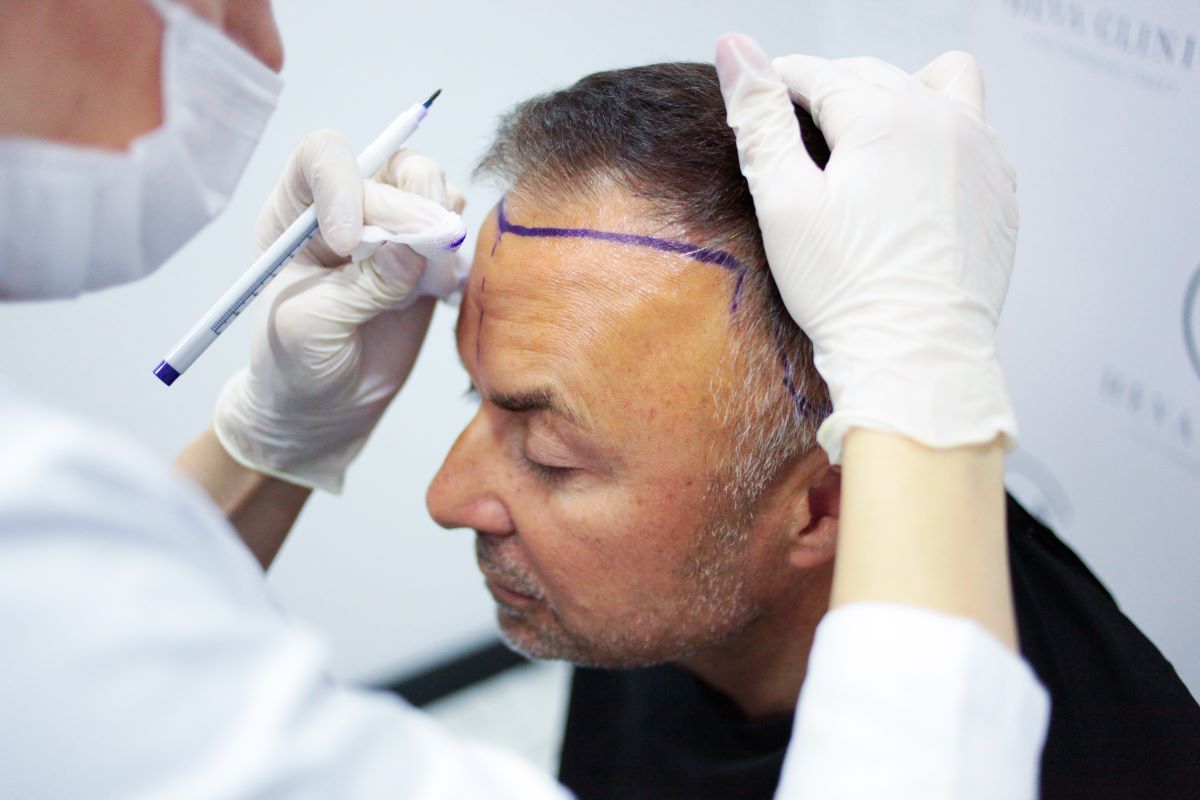 Who is eligible for a FUT hair transplant?
People who have a receding hairline are usually good candidates for a FUT strip hair transplant. The FUT technique also requires you to be older than 25 years old and have enough healthy hair follicles in the donor area.
The average cost of FUT hair transplant in Turkey
The cost of a FUT hair transplant in Turkey ranges between $1,500 and $3,000 depending on the transplant area and your clinic of choice. As the FUT technique lost its popularity in this decade, that's why not all hair transplant clinics provide this operation.
Which one is better: FUE vs FUT hair transplant?
After making the decision of getting a hair transplant, choosing between the available hair transplant methods can be challenging. You can have a look at the infographic below to compare FUE and FUT hair transplant methods.

This decision should be based on your expectations and suitability for your condition. To make the best choice, you need to think about FUE vs FUT's pros and cons. You can evaluate these pros and cons in terms of scarring, cost, success rate, results, pain level, and recovery period.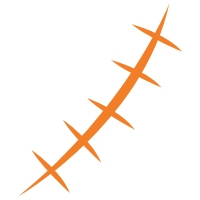 FUT vs FUE: Scar
Scarring is understandably one of the biggest concerns for FUT, and it is usually considered a red flag for this method.
Even though some clinics don't want to accept it, FUT causes minor scarring. This issue does not bother everyone and this issue can easily be corrected by a short FUE scar repair hair transplant.
So, if you had a negative experience and got a hair transplant strip scar, you don't have to worry much. Just make sure that your surgeon and clinic are experienced in FUT operations and if you are still bothered with the minor scarring, you can always get it covered.
FUT vs FUE: Cost
The operation cost is one of the most important factors for making a decision on which hair transplant is better for you. There's a tie when it comes to the cost of FUT and FUE.
Even though FUE is the most commonly chosen option in this decade, both operations cost roughly the same in Turkey. This case is a bit different in other countries as FUT is generally a more affordable choice. But if you are trying to decide whether you should get FUT or FUE hair transplant in Turkey, it's better to evaluate other variables before making your decision.
FUT vs FUE: Success rate
Both the FUT and FUE hair transplant methods have a high success rate of over 90%. However, the FUT method can be slightly more effective when it comes to end results if you need more than 5000 hair grafts to be transplanted.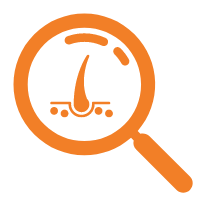 FUT vs FUE: Results
Both FUT and FUE hair transplants can lead to successful results if they are done with expertise. However, the minor scarring of the FUT method may be obvious if you keep your hair short and lead to unsatisfying results for some patients.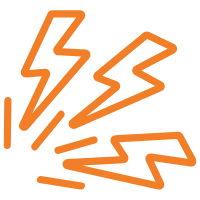 FUT vs FUE: Pain
Both operations are conducted under local anesthesia however the FUT method can be a little bit more painful since it involves creating a cut at the donor area and using sutures to restore the scalp.
The FUE method, on the other hand, only involves creating micro-incisions to extract hair follicles that does cut or remove the skin tissue. Thus, FUE can be considered less painful than the FUT technique.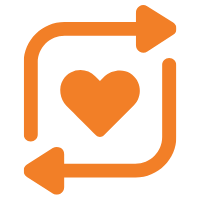 FUT vs FUE: Recovery period
Even though the implantation step is pretty similar, the extraction process is completely different between FUT and FUE methods.
The strip of skin removal step causes a relatively big area to be recovered; however, the FUE method only leads to small scabs which recover dramatically faster than FUT scars. So, when it comes to recovery period, the FUE technique is superior.
Conclusion: Is FUT hair transplant worth it?
The FUT method can be worth going through the trouble especially if you have a tight budget and want to get a well-known treatment. Even though the FUE method is much more sophisticated, there are still some clinics and surgeons that provide the FUT method that achieves satisfying results. This goes to show that, the FUT method is still worth having if you really want it as long as you are aware of its pros and cons.