Hair transplant is a complex surgical process that may lead to scarring if it is not done by experts. Whatever the degree of this scarring, hair transplant surgeons need to consider suitable ways to avoid noticeable results that can pose a problem after the hair transplant surgery.
Ideally, a high-quality hair transplant surgery should not cause visible scarring, but if happens, it can easily be concealed through the careful placement of hair grafts.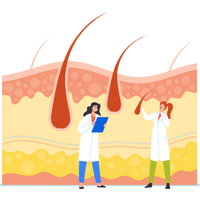 The cause of scarring, skin's ability to recover, and the degree of scarring are important factors that affect the success and procedure of hair transplant scar repair procedures.
If you are looking for a permanent solution, hair transplant scar repair in Turkey might be the one you need. Mostly scarring issues can be solved by a professional and experienced team. Feel free to consult our team and we will find the best solution for your case!
What causes scarring?
Hair transplants may fail and cause scars because of several different factors. The primary reason for hair transplant scarring generally includes low-quality medical procedure, non-relistic expectations and unqualified surgeons and utilising wrong approach. This almost always leads to damage to the donor and transplant area as well as scarring. Therefore, it is extremely important to choose your clinic and surgeon carefully.
The first 10 days of the recovery period is also as important as the surgery itself for scarring. Poor aftercare can slow down the recovery process and lead to visible scars. To avoid such outcomes, make sure to strictly follow your surgeon's instructions after your hair transplant surgery.
Apart from FUE scar repair, our clinic provides FUT scar repair, alopecia scarring repair and overharvested donor area repair services below:

1- FUT scar repair
FUT scar repair in Turkey is a popular procedure amongst people who are suffering from hair transplant scarring. FUT technique is more likely to leave visible scars after the procedure because of the nature of this technique. As it was the most commonly used technique for hair transplant in the past, many people are bothered by the FUT scars. Our experienced surgeons in Turkey can help you with your FUT scar repair journey in Turkey.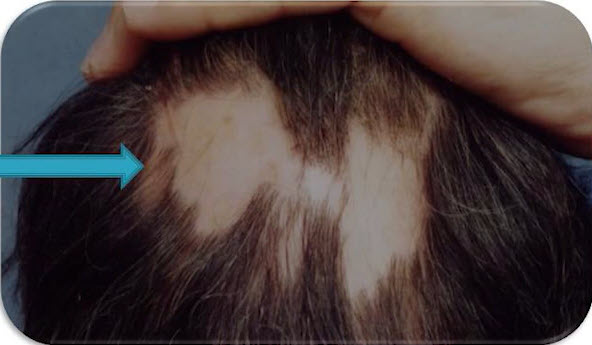 2- Alopecia scarring repair
Scarring alopecia can be described as the replacement of hair follicles by scar tissue. This condition can lead to significant and uneven hair loss. Scarring alopecia can be caused by inflammatory skin conditions, bacterial or fungal infections, excessive heat or chemical treatments.
For alopecia scarring repair, the first step you will need to take is to treat the underlying cause. Once you are in the clear, the affected areas can be restored by hair transplantation.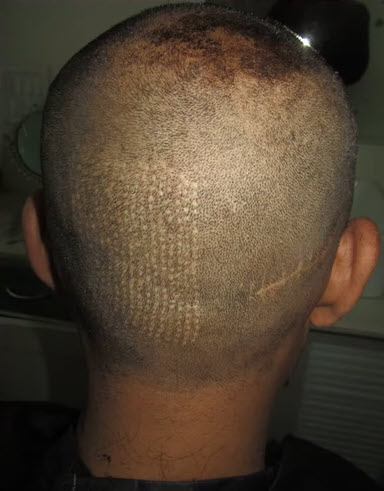 3- Overharvested donor area repair
One of the most common mistakes in hair transplant procedures is overharvesting. Inexperienced surgeons can be eager to achieve a fuller hair look at the target area that they overlook the importance of maintaining the health and appearance of the donor area. Overharvesting leads to thinned hair look or bald patches in the donor area. Overharvested donor area repair usually involves the use of multiple techniques to increase the density of the bald patches. Non-surgical solutions can also be suitable if small areas are damaged.
Which techniques are used?
Once you contact an experienced hair scar correction clinic, you will be choosing the best-suited technique for your case with the medical team. The type of scarring, the number of available hair follicles, and the degree of scarring will be the most important variables for choosing the technique.
The most commonly used hair transplant scar repair techniques are restorative hair transplant, graft removal, the combination of two, and micropigmentation.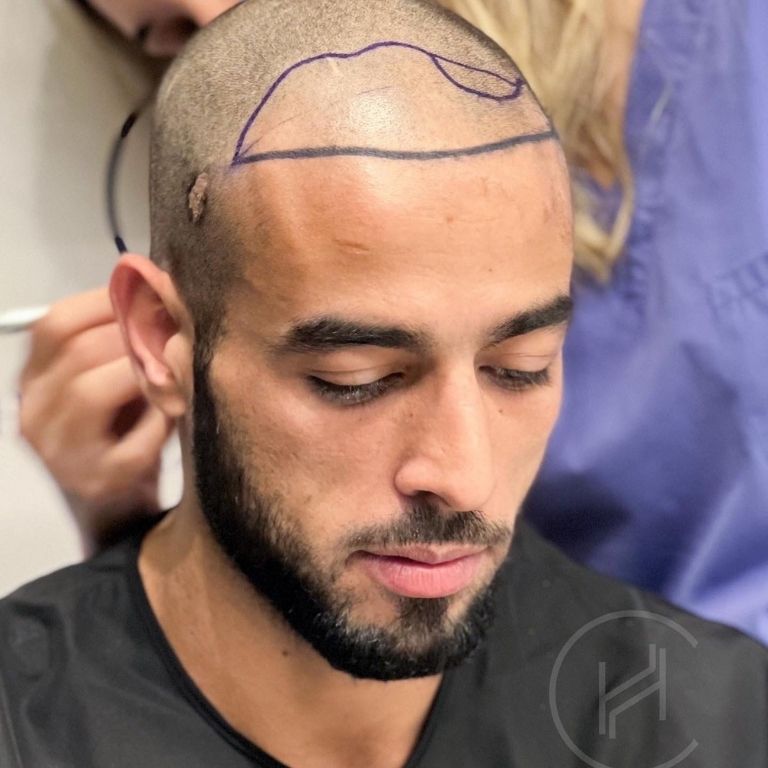 Does an FUT hair transplant leave a scar?
Not all FUT hair transplant scars are obvious. However, yes, the FUT hair transplant technique typically leaves a linear scar because of the strip of hair follicles removed from the donor area.
Does FUE hair transplant leave a scar?
Even though it is not as noticeable as the FUT scars, an FUE hair transplant can also leave scars behind. However, an experienced surgeon reduces the chance of scarring and hides the scars in the best way possible.
Does a DHI hair transplant leave a scar?
The DHI hair transplant procedure is a gentle hair transplant technique but it may leave scar at the back of the head if the extraction is not done properly.