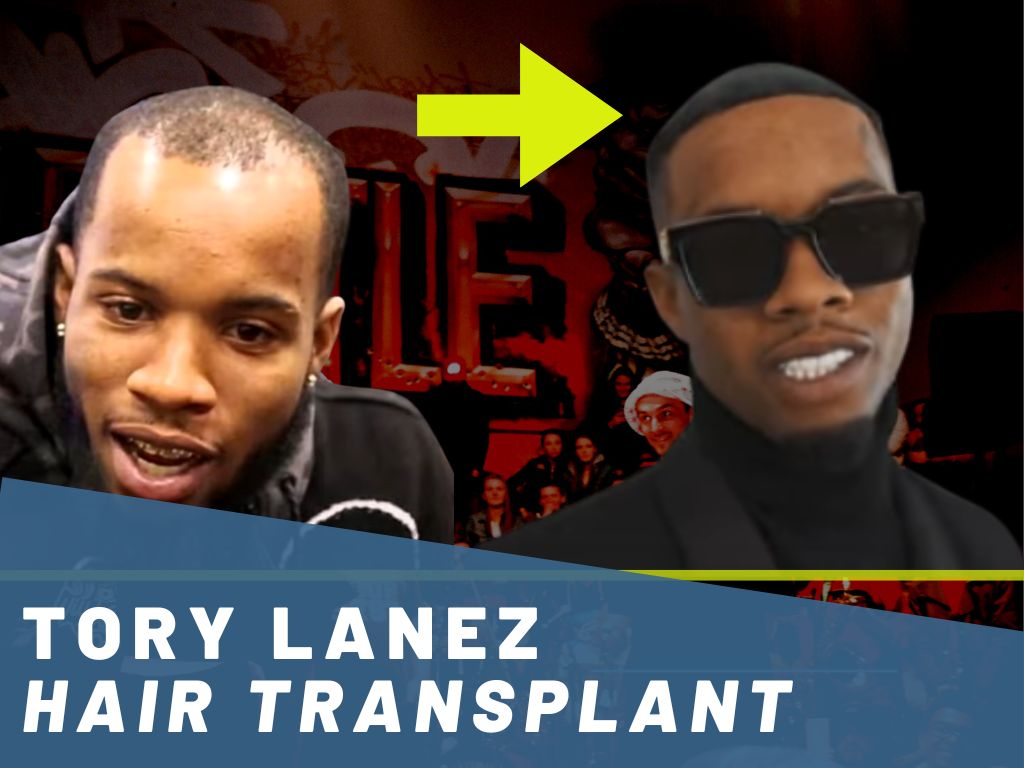 You may be a fan of his just like us. Rest assured that the exclusive research and depth of information we'll reveal here today about certain aspects of Tory's hair, are not to be found elsewhere.
Tory Lanez being his stage name, Daystar Peterson is a Canadian hip-hop star and songwriter who became famous in 2013.
What we are here for today isn't so much his successful career or court battles. We will rather dive into the captivating world of Tory Lanez's hair journey in this blog post.
Rumors about a possible hair transplant have been swirling like a whirlwind, leaving us all curious and excited to uncover the lesser-known facts. So, let's dig in to find out not only about the truth but the truth in juicy detail!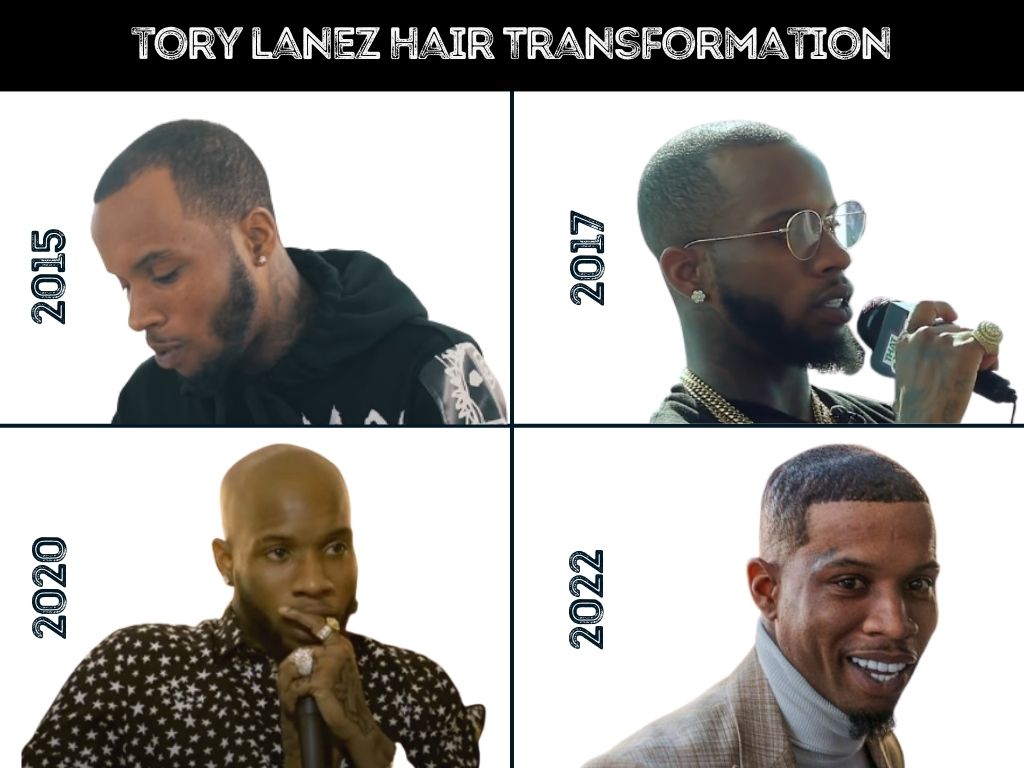 Stand aside, chameleons, because Tory Lanez is the king of hair transformations like most rappers. We say that in a peaceful tone of voice as changing looks are just part of the show business.
Therefore, Tory too has rocked everything from short buzz cuts that could slice through beats to dreadlocks and braids. Whether it's braids or textured hairstyles, Lanez's hair game was as versatile as his music, until he started losing some of his hair that is… But don't worry because he opted for the best permanent solution for his hair loss situation like many other celebs.
Did Tory Lanez Get A Hair Transplant?
Now, here comes the juiciest part! Let us talk about everyone's favorite subject: Did Tory Lanez get a hair transplant? While eagle-eyed fans have noticed a mysterious evolution in his hairline, Tory didn't take much time to come out and tell about his whole hair transplant journey in detail in an interview.
It is remarkable how honest he has been in front of the public, which most certainly has good intentions to help millions of others suffering from hair loss. Tory must have been about 8 months through the hair transplant procedure when recording the interview and his hairline had mostly grown. Remember that in most cases, full results are achieved about 12 months after the hair transplant surgery.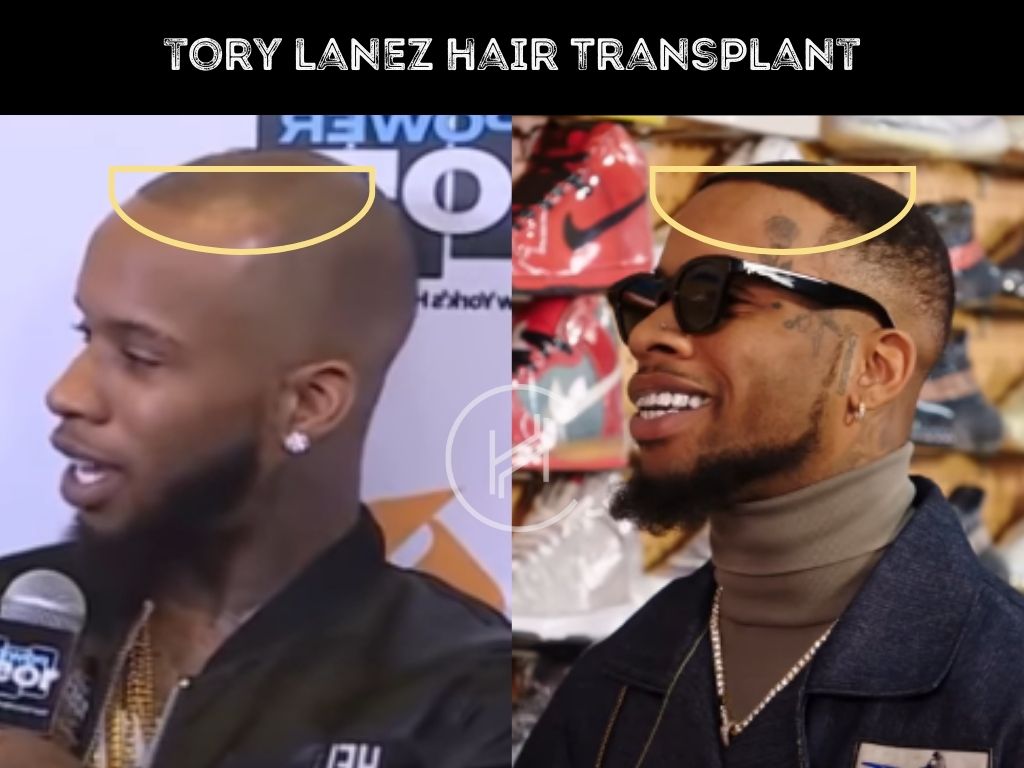 Tory Lanez Hair Before And After
Let's do what we always do and play detective to examine the visual evidence. In the earlier days of his career, Tory Lanez had a hairline that was natural and full but hey, he was also at a much younger age back then. Unfortunately, things took a step back since. But fast forward to the present, his hairline made a comeback.
We must mention that for some unknown reason, the focus area has been his hairline, completely dismissing his crown area. We see that Tory's crown has passed lacking density, and suffering from empty patches even after the hair transplant. We are therefore of the opinion that the surgeon could have used extra 1500 grafts to fill in the crown region while he was at it. So, it's a bit of a shame that Tory will probably have to undergo a second hair transplant sometime in the near future.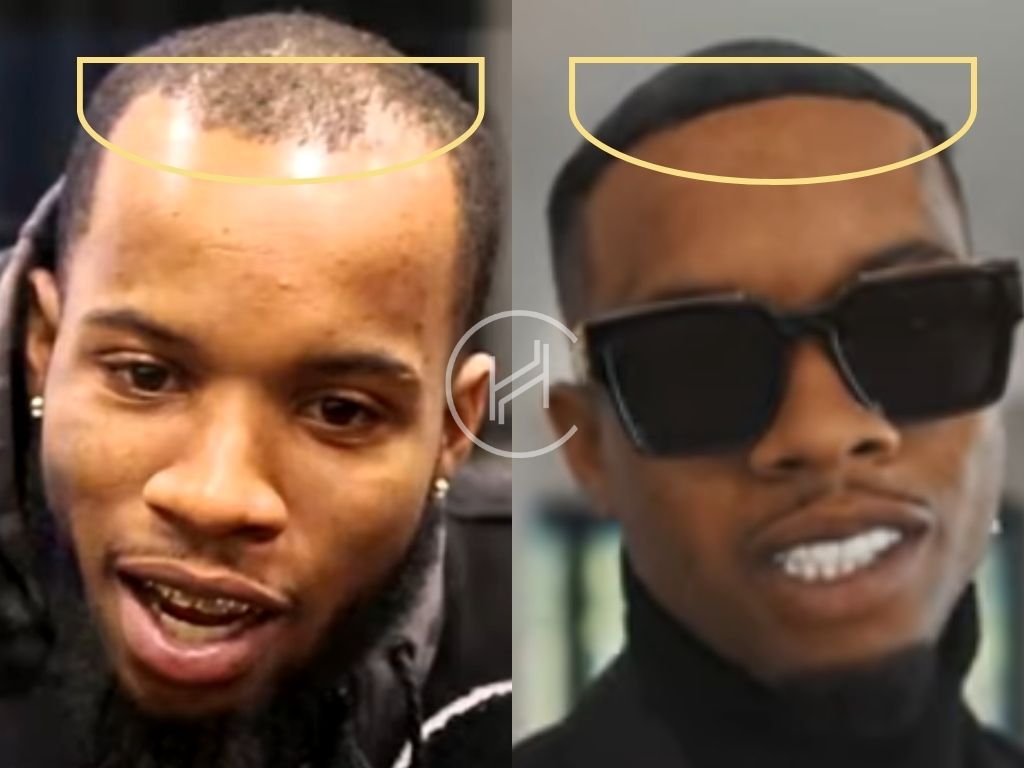 Where Did Tory Lanez Get His Hair Transplant Done?
It was announced by Tory himself that his hair transplant was performed by Dr. Craig Ziering in New York. This practically means that he must have spent a fortune on his new hair.
Make sure to read on if you want to find out much more affordable hair transplant options and destinations to get a top quality afro hair transplant, even better than Lanez's in fact!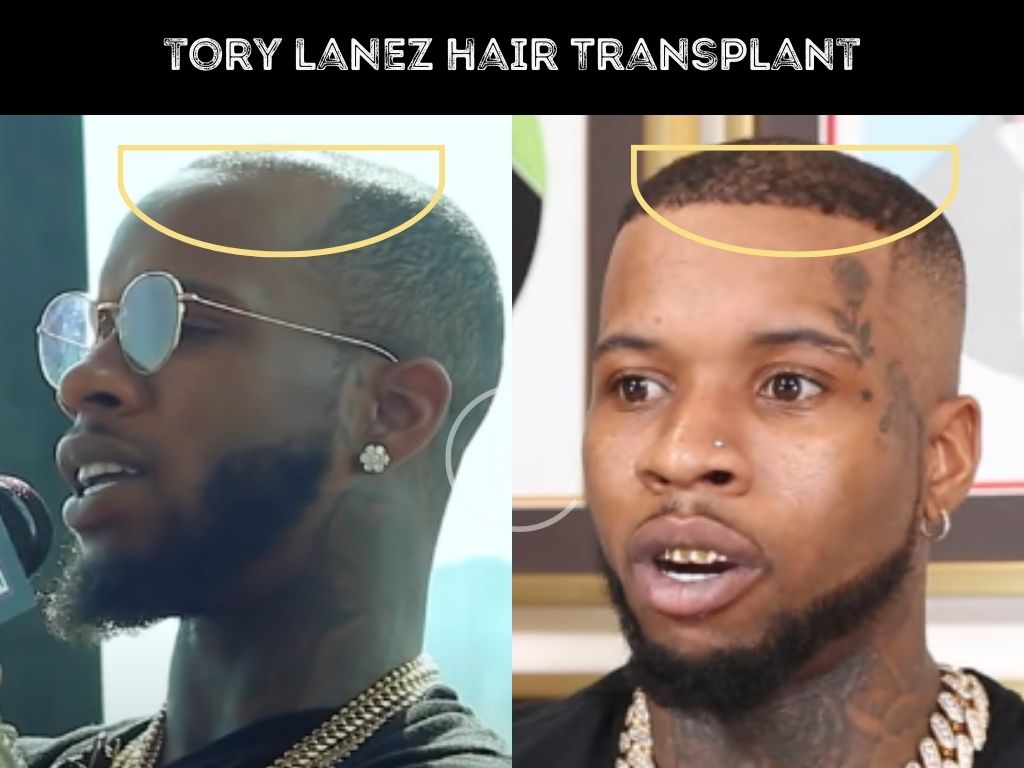 Which Technique Might Have Been Used?
We must explain briefly that there are two popular techniques that celebs and ordinary people alike swear by:
Follicular Unit Transplantation (FUT): Imagine a mini garden of hair follicles transplanted from the back of the head to the front. In more technical terms; FUT involves taking a strip of hair from the donor area and planting it where the magic is needed the most. It does leave a bit of a scar in the donor area but that can be covered in most cases unless you keep a crew cut.
Follicular Unit Extraction (FUE): Picture tiny hair wizards plucking individual hair follicles from the donor area and sprinkling them in the balding spots. FUE is like a hair dance party, resulting in less scarring and quicker recovery. Hair wizards do exist by the way and go by the profession of hair transplant surgeons.
In Tory Lanez's case, he had a FUE but there's more to his particular hair type. Afro type textured hair is considered to be the most challenging hair type when it comes to hair transplants. If you also have a similar hair texture, when searching for the right clinic your main duty should be to find out those who are experienced in transplanting afro-hair.
Tory did the same. You won't regret the time spent on research when you come across the right clinic. Our humble advice is to book a few consultations with different clinics and ask them what sort of experience and specific tools they have in afro hair transplants.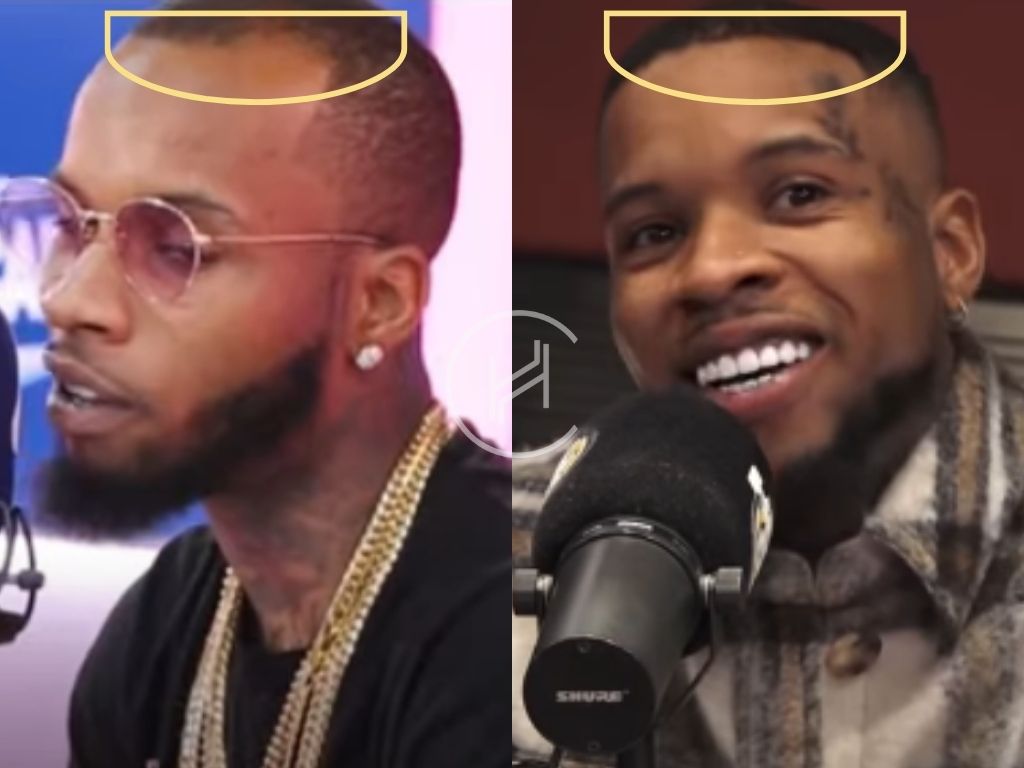 Planning To Have A Hair Transplant? Reach Us To Achieve A Better Result Than Tory Lanez!
If you're dreaming of a hair transformation that would make even Tory Lanez jealous, fear no more. The more you delay and procrastinate, the more unhappy you may find yourself in life. Remember that you must still have healthy donor hair on you, so don't let time be your enemy.
When you make up your mind to say goodbye to bad hair days and hello to a stunning new you, re-read this article and book as many consultations as possible with reputable clinics that fit your budget.
At Heva Clinic in Istanbul, Turkey we specialize in afro-textured hair transplant and provide personalized hair restoration plans, ensuring that you get the results and confidence you deserve.
If you're planning to embark on your own hair transformation quest, consult our experienced team for a FREE hair restoration online consultation. Our expertise has thousands backing the talent and we offer all-inclusive packages with luxury accommodation and VIP transfers for a smooth experience. Why pay more for the average if you can pay less for the best? Call us today!