While explaining the reasoning behind traveling as a great option to get a hair transplant, we will focus on a particular destination that has become a hair transplant paradise, namely Turkey.
Read on if you have been hearing about Turkey's great reputation, why Turkey is famous for hair transplants, and what the hype is all about.
Why is Turkey particularly popular for hair transplants?
Other than its uniquely positioned location bridging Europe and Asia, Turkey used to be best known for its kebabs and turquoise beaches along the coastal line of the large peninsula. Little did we know that Turkey has always been a frontrunner since the emergence of the term medical tourism, slowly making its way to the top.
Why travel to Turkey for a hair transplant?
In 2023, Turkey has over 20 years of intense experience in treating millions of patients from all over the world, especially in the branches of hair transplant and cosmetic dentistry.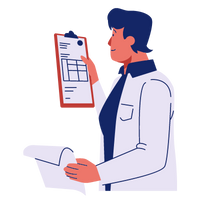 Reason #1 - The Physicians: Turkish surgeons are shown among the best
Is it that perhaps the ancient route to search for medical wisdom hasn't changed since Noah Gordon's best-selling novel The Physician, later made into a film? Or did the Turks successfully merged their know-how in hospitality and medicine?
The reason why Turkey is home to some of the greatest hair transplant surgeons in the world is conceivable because becoming a doctor in a populated country like Turkey guarantees reputation and wealth. There's also fierce competition among surgeons who dedicatedly follow up on medical technologies, new research and keep building on their skills.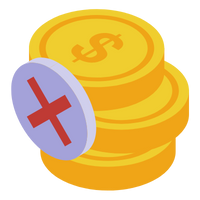 Reason # 2 – The Price Advantage
Any reason why anyone would pay more if they could pay less for the exact same procedure?
Turkey has an unbeatable price/quality advantage when it comes to geo-arbitrage. Top-notch clinics that offer matchless customer service employ specialist surgeons with thousands of hours of experience and god-given skills. The team at a popular hair transplant clinic in Istanbul gets paid well from surgeons to technicians and patient assistants and yet the cost of a hair transplant procedure is very affordable compared to the West. An average person who lives on an average wage anywhere in Europe, the USA, or Australia can comfortably afford a hair transplant in a top clinic in Turkey.
If you have been a little suspicious, asking why are hair transplants so cheap in Turkey, this is exactly why. As always, be wary of the too cheap and the too good to be true. Remember that there are also different segments of quality and pricing within the same country.
Reason # 3 – The Package and the Ease of Mind
Determined to fill in the bald areas on our scalp with lush, youthful hair, clinics in Turkey offer seamless packages that include all of your airport-hotel-clinic transfers, luxury hotel or private accommodation of your choice, and more. They are simply professional.
The secret recipe that makes Turkey so successful in providing excellent medical journeys is also the natural friendliness of everyone involved in hospitality. Helping a foreigner out or answering a question of a guest is something most Turks will go out of their way for. It is worthy to read the many online reviews of international hair transplant patients in Turkey who mention that the whole experience exceeded their expectations. It is just a fact that nothing beats these magic words…
How to choose a hair transplant clinic in Turkey?
Choosing the right hair transplant clinic is one of the most important factors when it comes to the success of your hair transplant procedure. This is why it can be challenging and feel overwhelming to make the decision. The lower costs of hair transplant operations make Turkey a great location for hair transplant operations. But, of course, it is important to choose a good hair transplant clinic in Turkey. Here we have put together a guide on how to choose a hair transplant clinic in Turkey.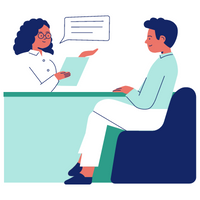 # 1 – Patient Experience
You can understand the success of a clinic by taking a look at the patient experience. Patients who are happy with their hair transplant results are the best indication that a hair transplant clinic can offer you great results. You can take a look at video testimonials from previous patients at different stages of their recovery.
# 2 – Before and after photos
Before and after photos are important as they can give you a comprehensive perspective of what you can expect after your hair transplant at the clinic. You can find before and after photos similar to your hair loss and assess whether the progress you can see in the before and after photos are matching your expectations.
# 3 – Price range
Hair transplant operations can be pricy. In fact, many people are hesitant to get a hair transplant operation because of the high prices. However, lower hair transplant costs in Turkey create a great opportunity. You can choose a hair transplant clinic that suits your price range and avoid breaking the bank for a better hair look. However, it is important to avoid ultra-cheap options as these clinics might be lowering their prices at the expense of quality.
# 4 – Types of procedures offered
Depending on your preferences and your condition, you might be looking to get a specific type of hair transplant operation such as Ice FUE hair transplant, unshaven hair transplant, DHI hair transplant, etc. You can take a look at the types of procedures offered by a hair transplant clinic to see whether they are able to perform the procedure you are looking for.
# 5 – Number of patients per day
The number of patients per day can be an indicator of how popular the hair transplant clinic is as well as how they approach the hair transplant procedure. A high number of patients but a low number of experinced surgeons or medical team might mean that the clinic is not meticulous about the hair transplant operations.
# 6 – The medical team and their specialization
Specialization of the medical team is crucial for more niche operations such as afro and asian-textured hair transplants. If you have a special hair type such as curly, thin, or afro hair, you should pay attention to the specialty of the medical team to ensure the best results possible. You can ask for the details of the surgeon and the medical team to learn more about their experience.
# 7 – Location of the clinic
The location of the clinic can also be an important factor for your operation. You might want to be close to where you are staying, or you might have a preferred city to get your hair transplant operation as you will need to go to the facility for pre and post-consultation.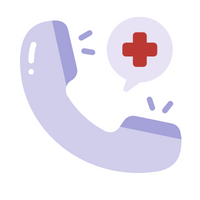 # 8 – Post-op support
The recovery period after your hair transplant operation is as important as the surgery itself for the success of the procedure. This is why post-op support is crucial. You will need a hair transplant clinic that can provide substantial post-op support and detailed aftercare instructions to ensure the best hair transplant results.
# 9 – Certifications
Don't forget to take a look at the certifications of your preferred hair transplant clinic. These certifications can give you an idea of how qualified the medical team is.
Should I go to Turkey for a hair transplant?
Do your own research and understand the reasons why Turkey is the top destination for hair transplant operations. Take your time to read online reviews, hover over online consultations with a few clinics, and don't be shy to ask questions. After all, you want to feel confident that you are on the same page with the clinic regarding your final decision, and able to communicate clearly.
A handful of hair transplant clinics in Turkey also specialise in afro-type hair transplant, known to be much harder to harvest due to curling roots. Remember that you can also request to communicate with ex-patients or ask if the clinic can provide an assistant who speaks your native language. Don't let a life-changing opportunity go to waste if you've been wanting to find a permanent solution for your hair loss.
What to do in Istanbul before and after the operation?
If you've made your final decision to live life to the fullest by undergoing a hair transplant procedure in Istanbul, wait a moment before you book your flights. The reason being is that you may want to add at least a few days to the beginning or the end of your hair transplant schedule, to make the most of this magnificent, unique city to turn the whole thing into a full journey.
Istanbul is not only a popular tourist destination with interesting museums, history, culture, food and art but is also home to some of the most important examples of architecture.
Places of Interest
In Istanbul, you will find that the historical peninsula itself is an open-air museum.
Strolling through the streets of Sultanahmet, you will notice Yerebatan Sarnıcı (The Basilica Cistern), famous for upside-down Medusa heads while hosting classical music concerts with its unique acoustics.
Among the top-rated tourist attractions are also Hagia Sophia, Süleymaniye, Kariye and Blue Mosque, the double-decker bus, Bosphorus hop-on/hop-off cruises, and of course The almighty Grand Bazaar.
Shopping
As the center of quality textile with lots of internationally known brands getting their garments manufactured in Turkey, Istanbul offers one of the best shopping opportunities in the World.
Both Turkish and international designers showcase their collections at fair prices. No doubt that there's certainly something for everyone in Istanbul to shop for, be it clothing, shoes, bags, leather goods, handmade pottery items, carpets, beachwear, and more.
Nişantaşı on the European side and Bağdat Caddesi on the Asian side of the city offer street and Mall shopping suitable for all tastes.
The Art of being a Gourmet Traveller
Way beyond the kebab and Turkish tea, Istanbul has a recently established gourmet scene with award-winning Turkish Chefs opening restaurants that offer a different take on their grandmothers' recipes.
Pushing the boundaries of traditional flavors with modern gastronomy, fine dining restaurants such as Aman da Bravo, Aheste, Turk, and Mürver will sweep you off your feet to come back for more.