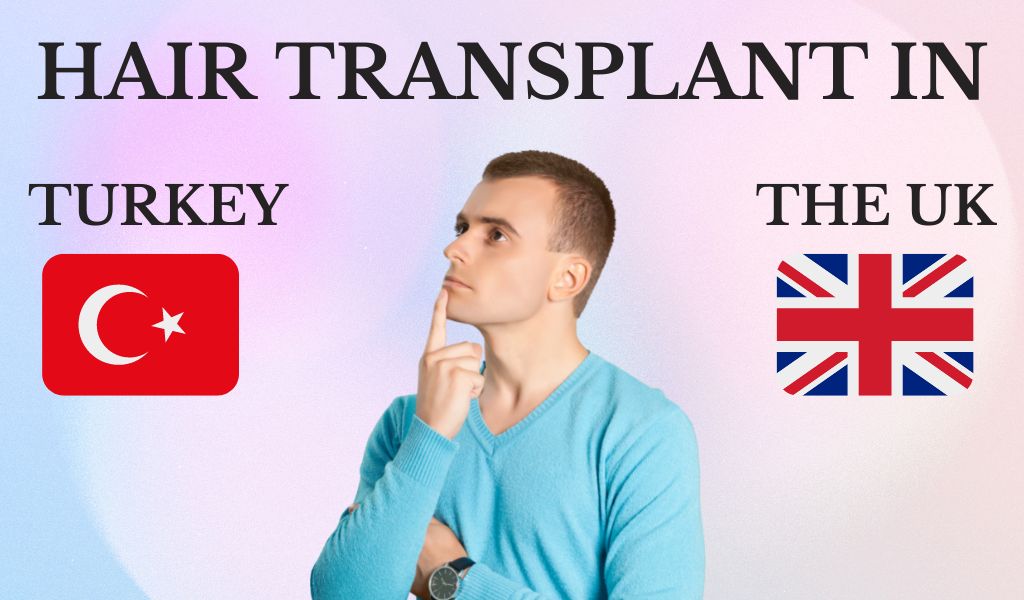 Home to an abundance of rain and history-making musicians, the UK consists of England, Wales, Scotland, and Northern Ireland along with the British Isles.
History tells us that the British colonization of the Americas and the Caribbean, as well as the British fleet carrying convicts to Australia, changed the demographics of these lands forever.
Protecting its comfort zone, the UK kept its currency rather than adopting the official currency of the European Union. The British pound has been gradually losing its value since Brexit as a result.
Turkey on the other hand is in a high inflationary climate since the beginning of the pandemic. The Turkish Lira losing value has opened up a sea of opportunities for those who earn their income in a stronger, foreign currency. The country's abundance of azure beaches and luxury hotels welcome tourists of all nations offering high standards and affordable prices in hospitality and medical treatments.
1. Costs in Turkey vs the UK
According to June 2022 data, half a litre of Coca-Cola costs GBP 1,60 in the UK compared to GBP 0,40 in Turkey. This means that those who live in the UK tend to pay 4 times more to enjoy the exact same product.
The same logic applies to pretty much every good and service because production costs and salaries are also much lower in Turkey, compared to the UK. The same calculation applies to hair transplant costs as well, a hair transplant operation costs GBP 1,500 – 3,000 in Turkey whereas you may need to pay GBP 5,000 – 12,00 for the same procedure in the UK.
What this piece of simple information tells us is that one county's economic turmoil is another country's treasure. So much so that people from neighbouring Bulgaria and Greece have been coming to Turkey to shop for clothing, shoes, and even their grocery in the past two years. This is called a geo-arbitrage advantage for countries whose economies stand stronger.
In line with the above information, the cost of a hair transplant in Turkey is outstandingly less than in the UK.
2. Surgeons in Turkey vs the UK
Since 2014, the UK health system has been collecting reported outcome measures, in other words, patient reviews about its surgeons. This system is nevertheless lacking professional standards while getting the doctors to be judged subjectively.
On the other hand, Turkish plastic surgeons receive more medical training than most of their foreign counterparts internationally, not to mention they get to practice more due to the country's 84 million population and medical tourism industry.
3. Medical Expertise in Turkey vs the UK
In Turkey, there are 1.22 general surgeons for every 25k inhabitants. In actuality, this ratio—one for every 25,000 people—is higher than the global average. It won't be wrong to say that becoming a surgeon is a rewarding profession in the country both socially and economically.
Board-certified surgeons are therefore plenty and highly likely to have more hands-on experience than those in the UK.
4. Hair Transplant Results in Turkey vs the UK
The hair transplant success rate is something relative to the patient however it's known that both Turkey and the UK have been providing successful results. Even when we type 'hair transplant before and after photos' on Google, we will encounter mostly Turkish clinics' results that are clearly successful.
5. Safety in Turkey vs the UK
Turkey and the UK are both safe countries. Even though there were some serious confilicts before 2020, since January 2020, terror incidents that occurred in the UK outnumber those in Turkey, 5 and 2 respectively.
It is also notable that the most threat in Turkey is in the country's south and south-east rural and border regions whereas in the UK it's mostly in densely populated cities.
6. Tourism in Turkey vs the UK
Funny enough, UK citizens are among the majority of foreigners who own holiday homes in Turkey. Tourists from the UK and the rest of Europe form an important part of Turkey's tourism income.
As a country that has been embracing people from different ethnicities and backgrounds who travel to their home countries back and forth, and London airports being a hub for intercontinental transit, the UK statistically accounts for a high number of arrivals. However, very few of these arrivals fit into the definition of a tourist.
In agreement with the above information, Turkey stands at number 6 in world tourism rankings with the UK having 10th place.
7. Travelling to Turkey vs the UK
Both countries are fairly easily accessible by air, train, and road. Air traffic is busy and affordable to both Turkey and the UK. The ease of travel, of course, will depend on where you are boarding from but geographically Turkey stands at the centre of Asia, Africa, Europe, and the Middle East.
Also, Turkey's visa requirements are significantly easier than The UK's, which makes it easy to travel if you are a foreigner.
Conclusion
Honestly, we found no logic in having a hair transplant or even a holiday that will take anyone to the UK unless it's a business trip. The sun hardly shows its face, it's a very expensive country and the flow of life is not one that will mark anything in memories.
On the other hand, the advantages of traveling to Turkey even without a reason in hand, are plenty. Be it the coastline, the variety of authentic food options, its warm and friendly society, colourful streets, the cultural heritage, world-class coffee shops, and shopping, Turkey is a dream destination that you'll want to visit regardless of a hair transplant.
From a medical tourism perspective only, it still makes sense from every angle to choose Turkey over the UK. For much less than the cost you would pay for just the operation itself in the UK, most clinics in Turkey offer packages that include luxury accommodation and VIP transfers, from the moment you arrive at the airport.
If you are contemplating undergoing a hair transplant, you may as well take advantage of what's on offer by one of the most advanced nations in hospitality. By the way, it's not just us praising Turkey for a hair transplant. Who knows, you may as well find much more than a permanent cosmetic touch while over there.