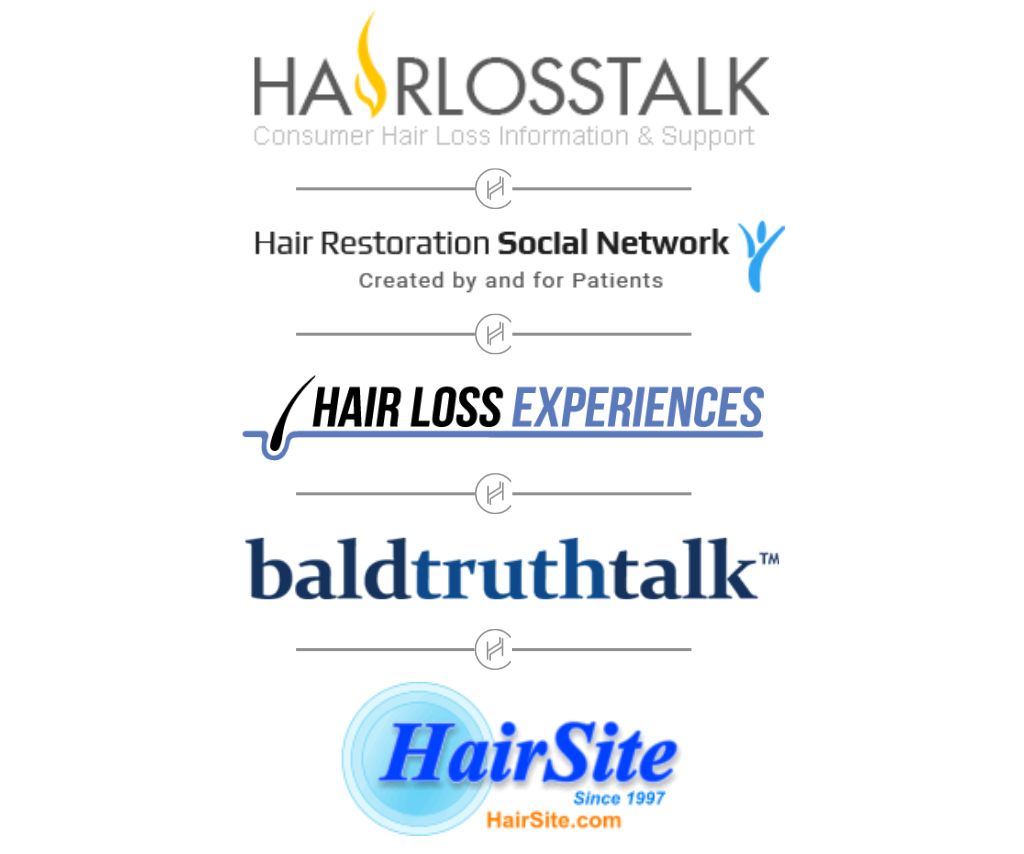 Hair transplant is one of the most attractive solutions to baldness and hair loss. This treatment is known for offering permanent and natural-looking results. Even though most people are eager and ready to get a hair transplant and transform the appearance of their hair, some people are intimidated by the fact that it is a complicated surgery.
So, a lot of people are looking for extra information before they can decide if they are up for getting a hair transplant or not. As with any other question today, patients first search for this information on the internet, where the hair transplant forums come up.
Various hair transplant forums have been developed and are visited several times by curious people. Even though forums are not always unbiased, they are preferred by patients because they are usually filled with information from former patients who have had the operation before.
Opinions and stories of these people have can be enlightening and manipulative at the same time for peole who don't know much about the process.
If you are also looking for unbiased information about hair transplants clinics and the medical procedure itself, here are a few tips and options you can consider.
hairlosstalk.com
hairlosstalk.com is one of the largest hair transplant forums that gets more than 16k traffic per month. The volume of traffic allows for accessing the opinion of a high number of users. You can take a look at all of the answers to a question and decide on what the consensus is. Hairlosstalk.com also has a lot of blog posts on various topics related to hair loss which you can learn a lot about. However high number of users and easy registration process makes PR-related activities easier. That's why it's better questioning all comments and not take them too seriously as it can be anyone for or against a certain clinic in the world.
hairrestorationnetwork.com
hairrestorationnetwork.com is another website that gets a large volume of traffic which is around 10k per month. On this website, you can access real patient photos and videos as well as find forum-recommended surgeons. There are also countless discussion pages where you can find biased and unbiased answers to your questions. However, it might be tricky to find what you are looking for as there is no proper filtering option available.
hairsite.com
hairsite.com is a sleek looking that features specialists from all over the world and gets 1.5k traffic per month. You can submit your questions to be answered by an expert. You can also find different sections aimed at both men and women. Further, you can easily search for what you are interested in thanks to the tags and categories assigned to different forum discussions. However, hairsite.com is lacking in informational blog posts.
baldtruthtalk.com
badtruthtalk.com focuses on different subjects including problems specific to men and women, ways to fight hair loss and the effect of hair loss on people's psychology. This website has a wide reach with 1.2k traffic per month. Also, this forum has a radio show with weekly episodes if you want to learn more about hair loss and hair loss treatments.
hairlossexperiences.com
hairlossexperience.com shares free impartial hair loss advice, hair transplant advice, hair loss medications and hair loss news. This forum has a great but relatively less audience with 1.4 k traffic per month. You can read about various hair clinics in the clinic profiles section which can be helpful if you are thinking about going to one of those clinics. The disadvantage of the forum is that the comments and topics are generally don't have high number of replies due to low number users, and the website does not offer a smooth experience when it comes to searching for what you are looking for.
Can I trust hair transplant forums?
Hair transplant forums are a great source of information as they bring many experiences together and give voice to real people. However, the answer is no.
Don't forget that most people might not be commenting objectively, and some serious manipulation might be involved. Take what you are reading with a pinch of salt.
What are the other online platforms about hair transplant?
Reddit
Reddit is a discussion with a worldwide audience. Though you can find discussion threads on various subjects on Reddit, it can also be a good source for answers on hair loss and hair transplants. Millions of Reddit users share their experiences and opinions on hair transplant operations that can be helpful to you.
Facebook
You can also use Facebook groups on hair transplants as a source of information. These groups are formed by hair transplant patients and many users give advice on hair transplant operations. You can join one of these groups and ask any questions on your mind.
YouTube
Today, many people are sharing their hair transplant stories on YouTube. If you are curious about the procedure or the aftercare, you can watch these videos to get an idea. People also share before and after videos on YouTube which can be helpful.
So how can I find a reliable clinic online?
You can find information on almost every hair clinic online. But can you find a reliable clinic based on this information? Even though forums are a great source you should not rely on these platforms as your main source of information. You should first resort to referrals, video testimonials and relevant before& after photos.
Don't forget that majority of information posted on forums is not professional advice.