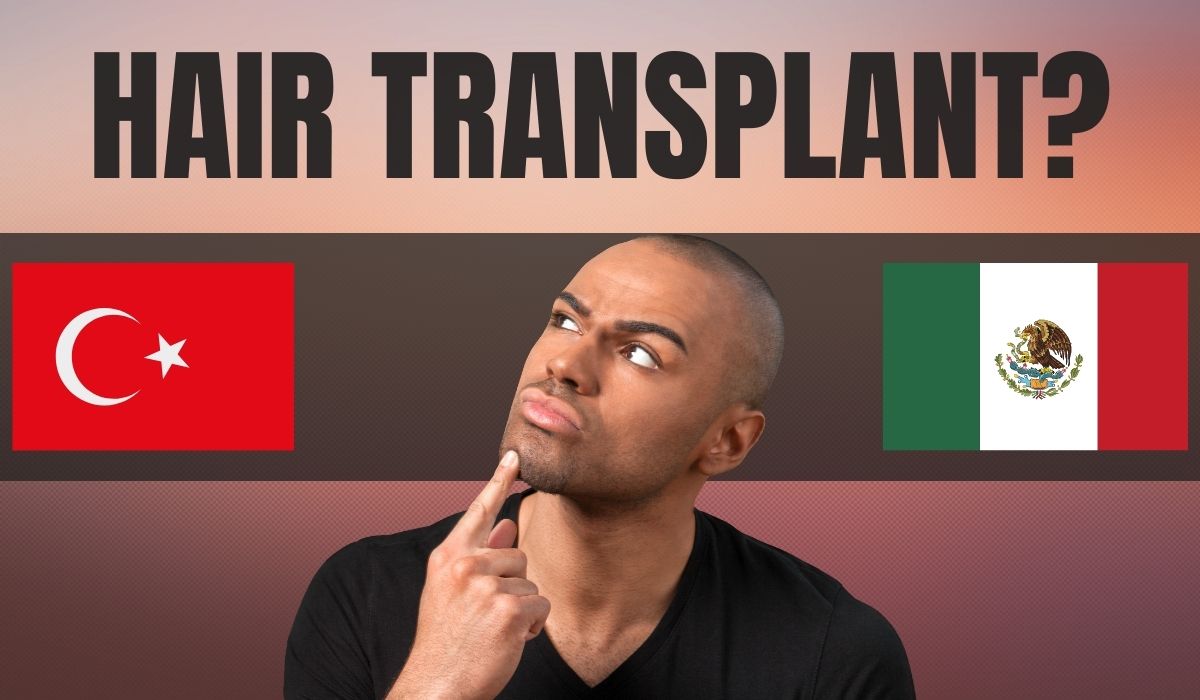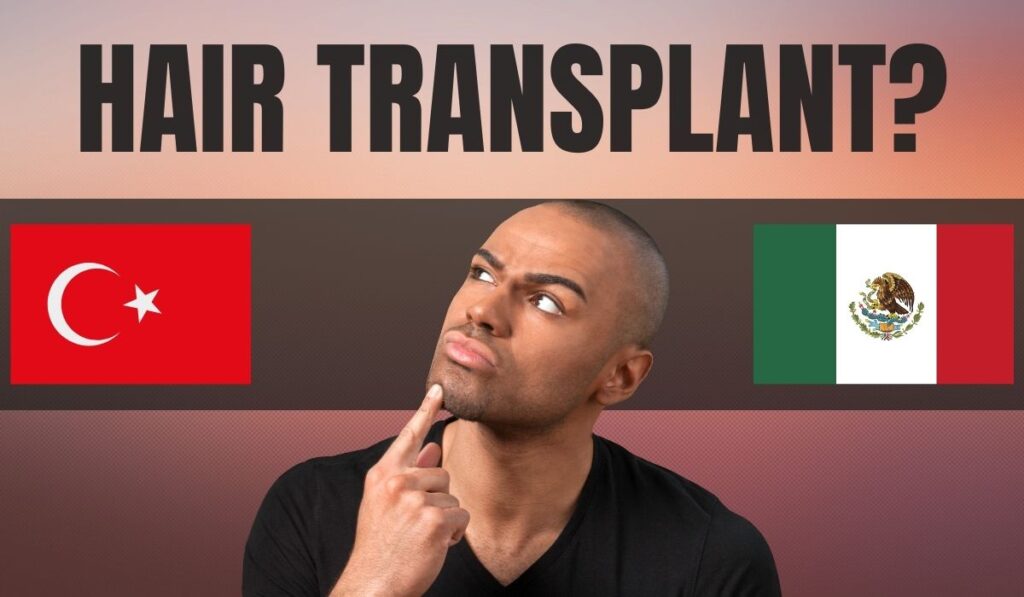 You may think it's a hard one to choose between tacos and kebab, but we will explain the facts and figures about the whole hair transplant journey in both Mexico and Turkey.
As sunny and charming as they both are, Turkey and Mexico are the 6th and 7th most visited countries in the world respectively. From an angle of hair transplant costs, surgeons, expertise and result satisfaction, safety, tourism, and travelling. Let's have a look at all the most important aspects of these two medical tourism giants!
1. Costs in Mexico vs Turkey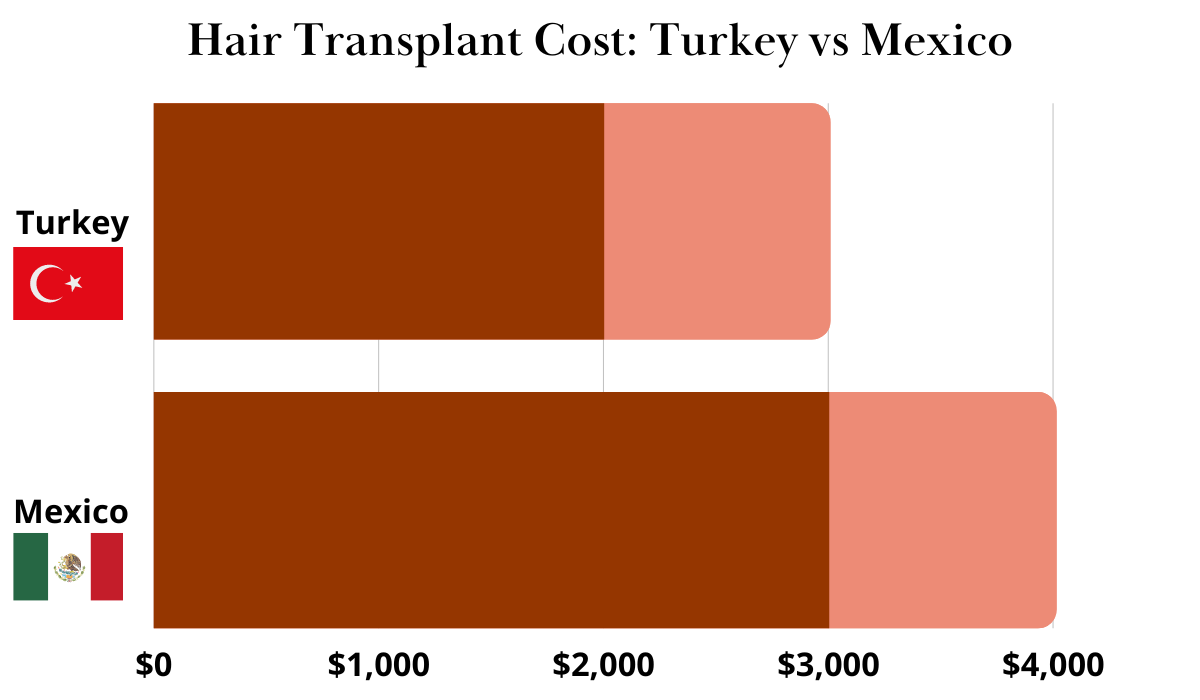 Both countries are known for their affordable hair transplant operations as their income per capita of them is about US$9,000/year.
Generally, hair transplant costs in Mexico starts from $3,000 and goes up to $4,000 just like one of the less-popular competitor country, India. Depending on where you are based in the world, add flights, accommodation, and food on top.
On the other hand, the cost of a hair transplant in Turkey generally starts from $2,000 and goes up to $3,000, which makes them a significantly more affordable destination.
Keep in mind that the cost will vary depending on the grafts you need to be transplanted. The cost of a hair transplant in Turkey for 4000 hair grafts starts at $2,200; that's 55 cents per graft while it costs 80 cents per graft in Mexico.
2. Surgeons in Mexico vs Turkey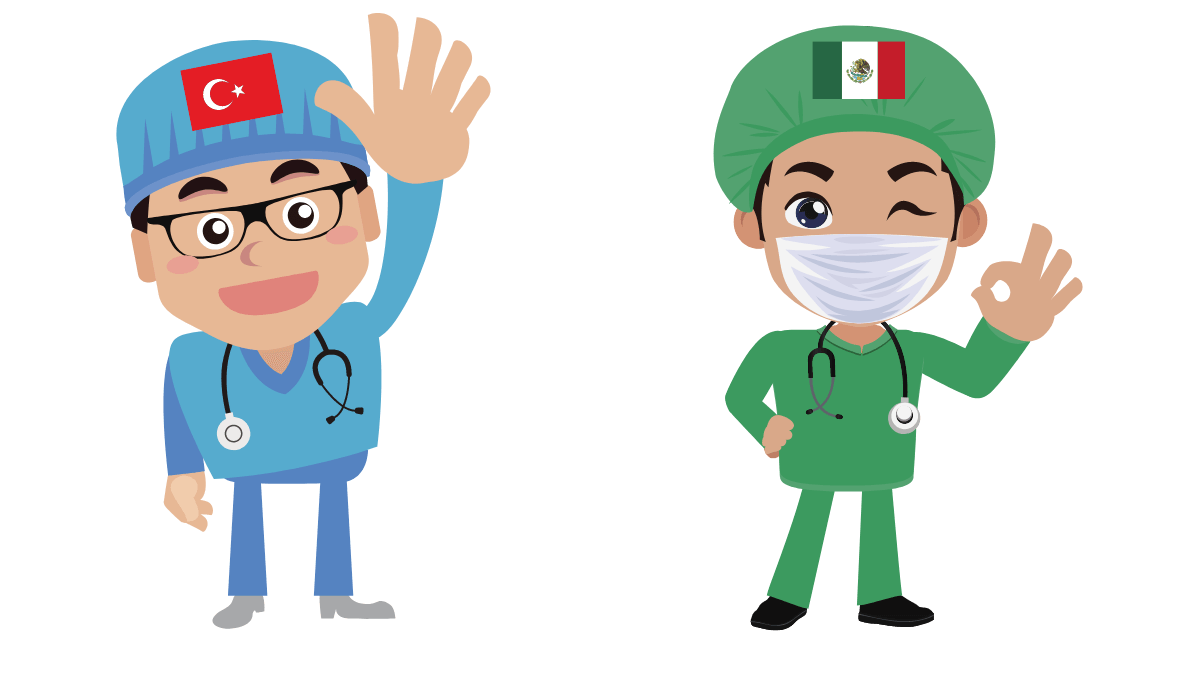 Turkey is well known for highly skilled, dedicated, and friendly surgeons. Medicine is a reputable profession in the country despite salaries being lower than that of developed countries. This does not affect the quality and success rate of hair transplant operations in Turkey though. Instead, hair transplant surgeons in Turkey are the most practicing experts, and we all know that practice makes perfect.
Mexico on the other hand seems to shine more with different cosmetic interventions and does not portray the same level of experience or expertise in terms of the surgeons available in the country.
3. Expertise in Mexico vs Turkey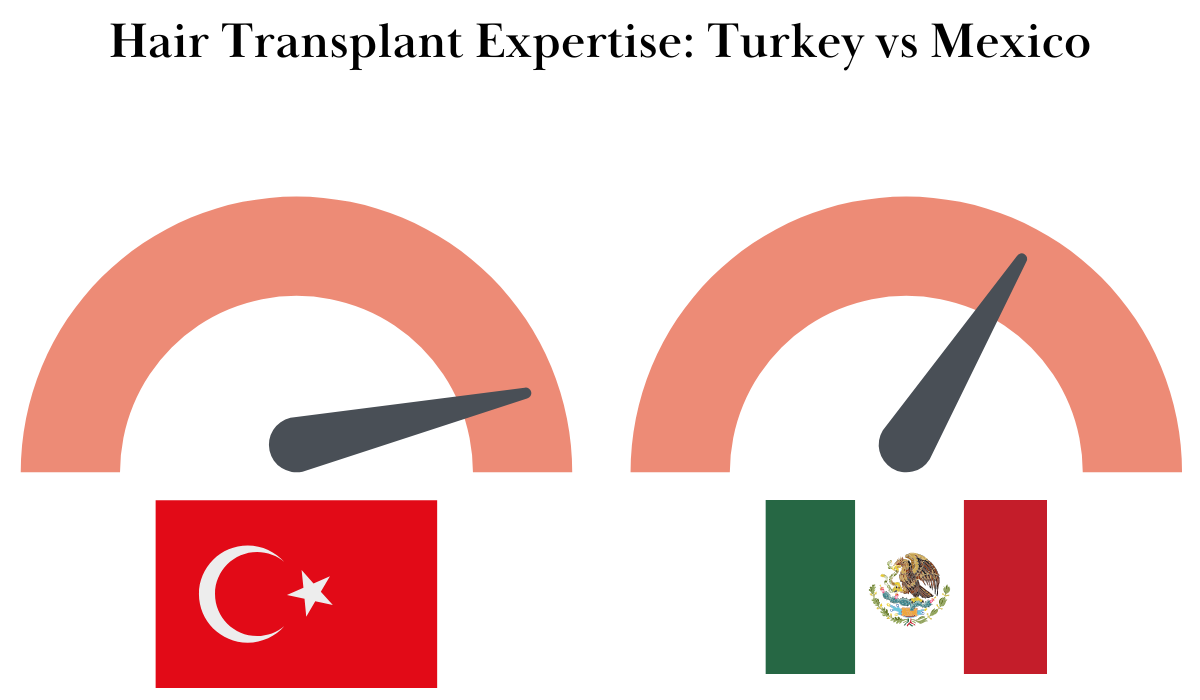 Turkey welcomes more hair transplant patients than Mexico and the majority of hair transplant surgeons in Turkey do only hair transplants. Hair transplant isn't a subcategory of cosmetic surgery in the academic realm, so it is a skill surgeons have to learn with practice and guidance. Reputable hair transplant clinics in Turkey offer some of the best experts in this field with thousands of hours of hair transplant experience and a very high success rate.
In Mexico, one can get a hair transplant at a cosmetic surgery clinic by a generalist surgeon. In any case, it is important to do throughout the research and ask your clinic and surgeon about the hours of experience they have specifically in transplanting hair.
4. Hair Transplant Results in Mexico vs Turkey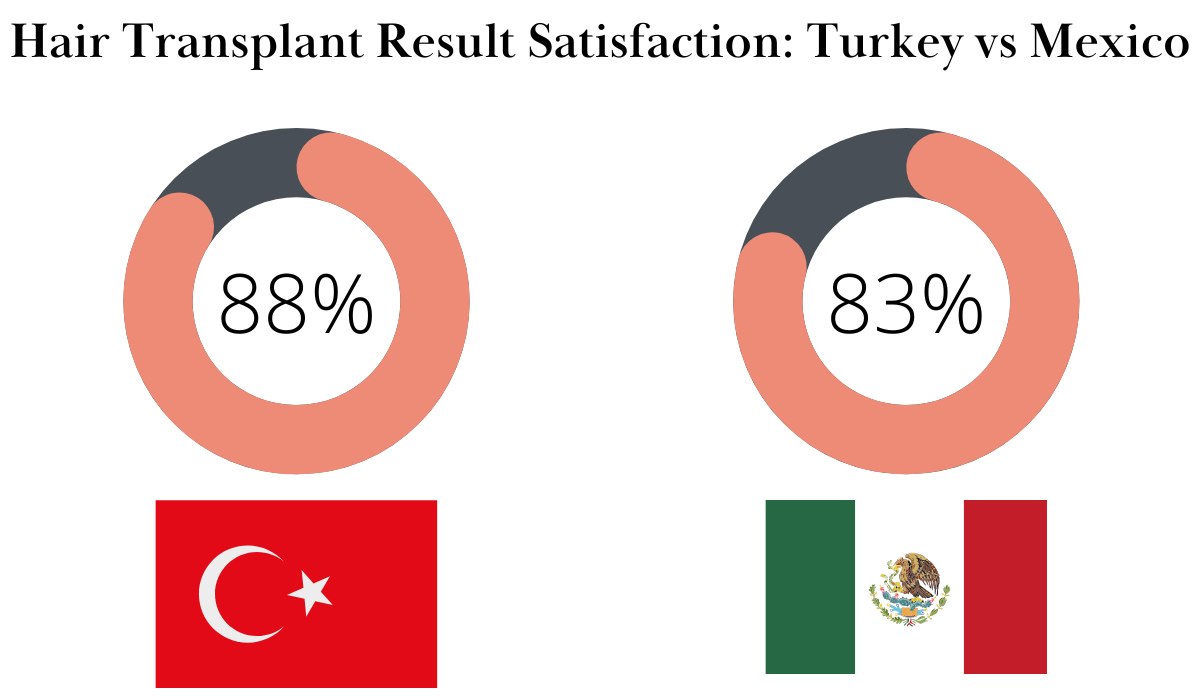 According to statistics and search engines, Turkey is the most popular location for hair transplant surgeries, as well as other medical and aesthetic treatments. The biggest reason of this fact is that the before-after hair transplant results look better than any other country.
This is largely the result of a combination and harmony in the excellent customer service, highly rated customer feedback, ongoing medical support, and low costs. Most clinics in Turkey take customer service very seriously and offer packages that include luxury accommodation, VIP transfers, doctor consultations, all necessary medications, and aftercare products.
In Mexico, you may have to find a specialist agent to arrange all these for you and the quote you will get from the clinic is for the surgery only.
5. Safety in Mexico vs Turkey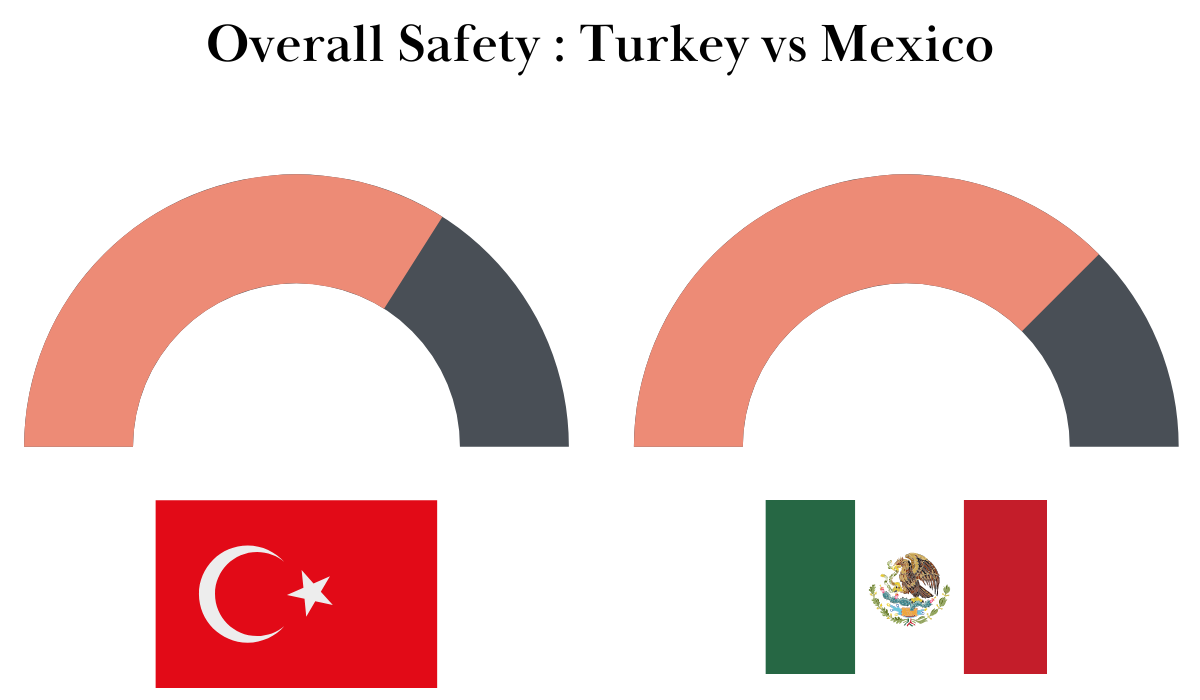 Although a safety comparison is best made by specifying the cities in each country, Turkey appears to have a much higher rating than Mexico i.e. according to the crime index. Although both countries may seem less safe than other developed countries, staying in a safe hotel and having a VIP driver will keep you 100% safe during your trip.
6. Tourism in Mexico vs Turkey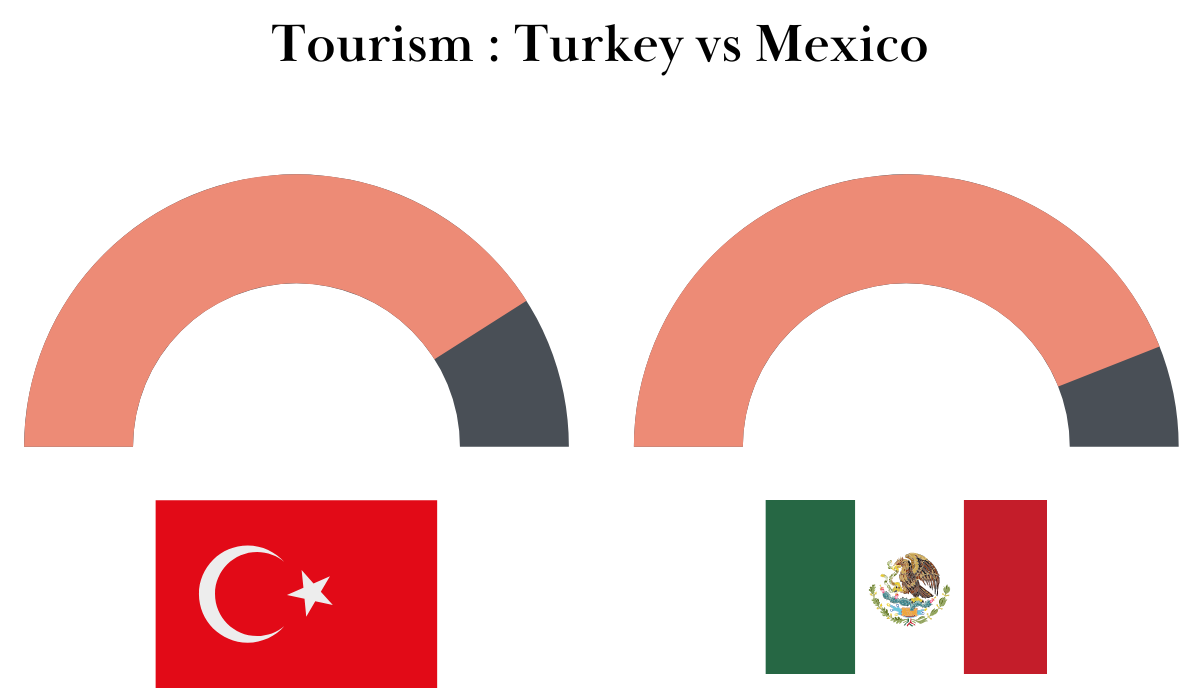 Equally hospitable and sunny, beaches, tourist attractions, and the gourmet scene in both countries are in fierce competition. Turkey receives more tourists than Mexico on an annual basis but it diminished during the pandemic. At the end of the day, it all depends on what you are looking for and how safe you will feel.
7. Travelling to Mexico vs Turkey
Depending on where you are travelling from, you will find plenty of options to travel to both Turkey and Mexico with different flight connections and prices. If you are from the south of the US, Mexico may be an easier option however it's impossible to come up with a clear answer for this comparison.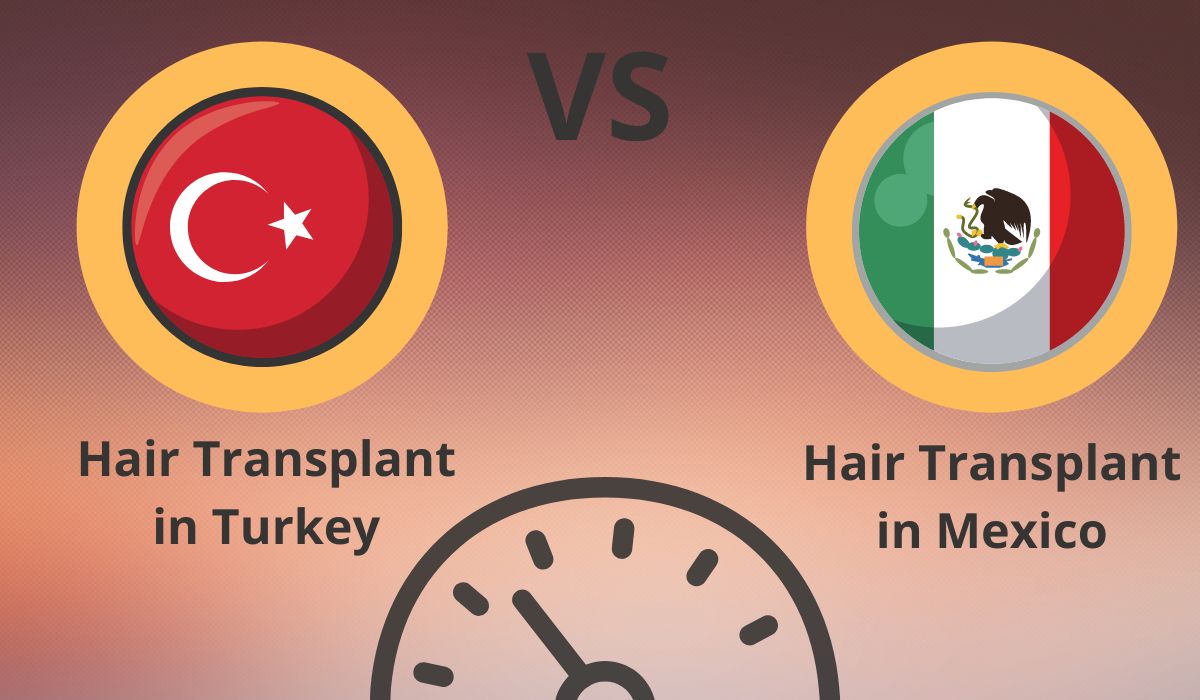 Conclusion
Turkey is the place to go if you're seeking a low-cost and high-quality hair transplant, including for afro hair transplant. Mexico, on the other hand, is inexpensive when compared to other nations in the Americas and Europe in general.
Overall, taking all of the above into account, Turkey is the destination of choice for tens of thousands of hair transplant aficionados with the highest success rates in the world along with the best customer service.
Both countries have high-quality and unprofessional clinics; that's why, as mentioned before, you should put some time to do your own research and seek as much information as possible about your shortlisted clinics. Do not be afraid to ask your heart out with no question remaining unanswered.